Hot Country Knights Bring Humour Back To Country With 'The K Is Silent'
The band is fronted by Doug Douglason, aka album producer and country royalty Dierks Bentley.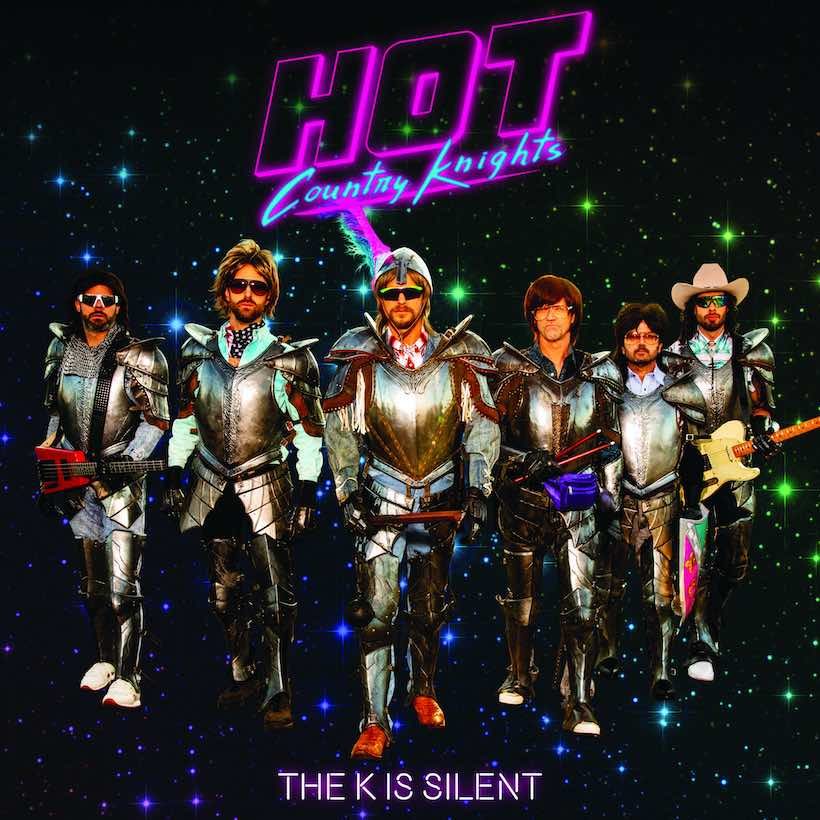 Hot Country Knights, unofficially known as country hero Dierks Bentley's satirical country outfit, have come riding boldly and metaphorically down Music Row with their debut album The K Is Silent. It was released on Friday (1) by Capitol Nashville and has been welcomed with positive reviews and taken in the tongue-in-cheek spirit it was intended.
Bentley produced the album and co-wrote over half the songs on The K Is Silent. The group, self-described as "Murfreesboro's third or fourth best 90s country cover band on a Tuesday night," will perform its lead single 'Pick Her Up,' with its featured star Travis Tritt, on Good Morning America tomorrow (4) at 7am local time.
Hot Country Knights - Pick Her Up ft. Travis Tritt (Official Music Video) ft. Travis Tritt
In other events, the Knights celebrated album release day with fans on their Facebook and YouTube pages on Friday and lead singer Doug Douglason, aka Bentley, will talk about the group's far-fetched history on NPR Morning Edition next Friday (8).
The Knights have also secured a partnership with restaurant chain Hooters to offer fans a limited time discount, prize opportunities, exclusive content and a virtual socially distanced listening party. More details will follow on the group's Twitter account.
Among the plaudits for the project, Saving Country Music wrote: "Humour has mostly been lost in modern country. Along with actually sounding country, Hot Country Knights is also helping to return this important element to country too." Billboard says the Knights are "deadly serious about paying tribute to '90s country, and the acts that influenced its sound."
Reaching "all lower 48 states"
Adds The Tennesseean: "With The K Is Silent the band reaches what it would call 'all lower 48 states.' Songs include the self-explanatory 'Hot Country Knights,' goober-y pensive 'Mull it Over,' chaotically patriotic 'The USA Begins With Us' and, of course, 'Kings of Neon.'"
Another admiring review came from Rolling Stone, who noted: "The dancing song 'Moose Knuckle Shuffle' actually shouts out Tracy Byrd and gives partial songwriting credit to the guys behind 'Watermelon Crawl' while 'Then It Rained' bears at least a passing resemblance to a certain very serious Garth Brooks song…and that's part of the charm of The K Is Silent."
The K Is Silent can be bought here.
Format:
UK English