Blues 'Sidemen' Hubert Sumlin, Pinetop Perkins, Willie Smith Get Documentary Nod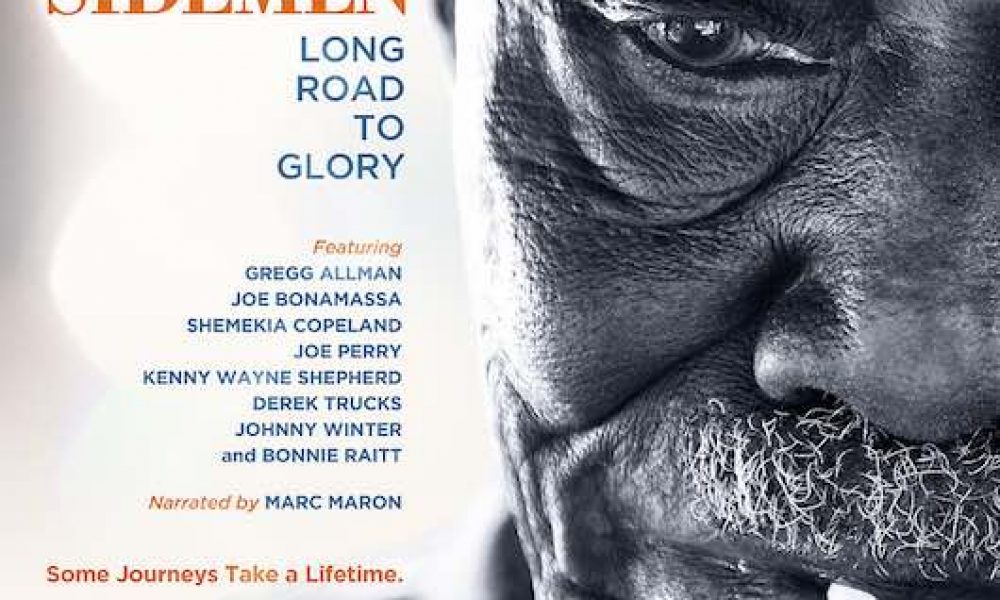 Sidemen: Long Road To Glory,  the documentary on which uDiscover first reported in March 2016 when it was making its debut at several film festivals, is now on US release. Blues trailblazers Hubert Sumlin, Pinetop Perkins and Willie "Big Eyes" Smith are celebrated in the film, which shines a much-earned posthumous spotlight on the three musicians, all former sidemen of Muddy Waters. Watch the trailer here:
'Sidemen: Long Road to Glory' Trailer (2016)
Guitarist Sumlin, pianist Perkins and drummer Smith all died in 2011, but the film captures some of their final interviews, as well as their last live performance together. The film, directed by Scott Rosenbaum, also features interviews about the trio's influence on blues and rock 'n' roll history with such modern-day standard-bearers as Bonnie Raitt, Keith Richards, Joe Bonamassa, Johnny Winter, Gregg Allman, Derek Trucks, Shemekia Copeland, Joe Perry of Aerosmith and Kenny Wayne Shepherd.
The film was prompted by Sumlin, Perkins and Smith's contributions to Rosenbaum's 2008 film The Perfect Age Of Rock 'n' Roll, when they thrilled the director with tales of a lifetime on the road. He followed and filmed them over three years, and when each of the bluesmen died within a few months of each other, the project became even more of a tribute to their legacy.

"Sidemen takes us on the road with Pinetop, Willie and Hubert, three of our last direct links to the origins of the blues, as they share the incredible stories about each of their personal histories," says the publicity for the film.
"From their upbringings on Delta plantations of the Jim Crow south to lives spent on the road in the shadow of two of the biggest figures in music, their stories are not only a part of music history, but American history as well. We can't help but fall in love with these three endearing men as we experience all the trials and triumphs of these remarkable lives."
Jeannette Catsoulis' review in the New York Times, which marks its general release on 18 August, describes Rosenbaum's film as a "loving tribute," adding that it "pulls back the big-name curtain to celebrate these often overlooked backing musicians whose riffs and runs are revered to this day."
Format:
UK English