Iggy Pop Shares Video For 'Do Not Go Gentle Into That Good Night'
The spoken-word track appears on the artist's 2019 album, 'Free.'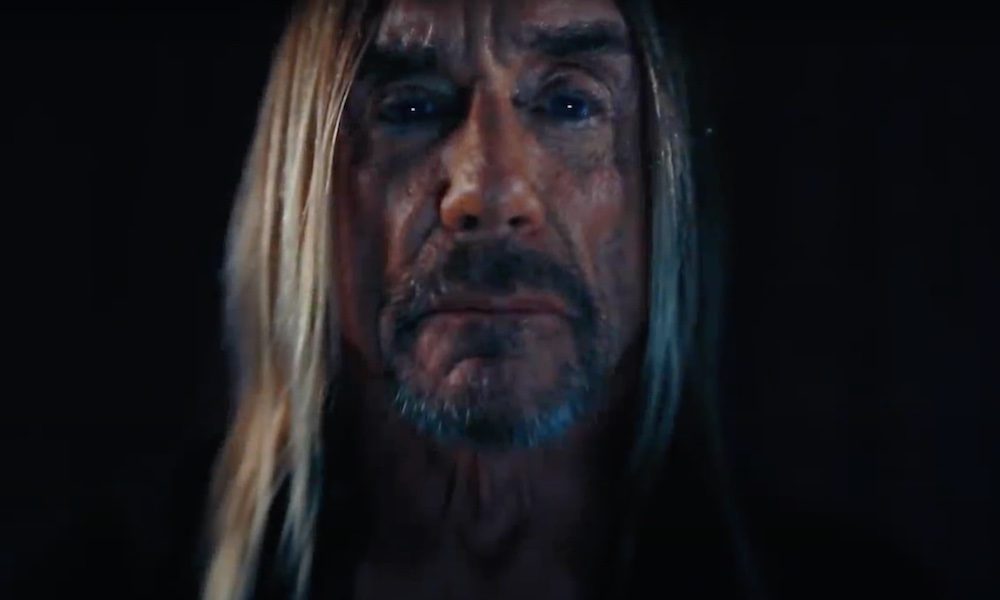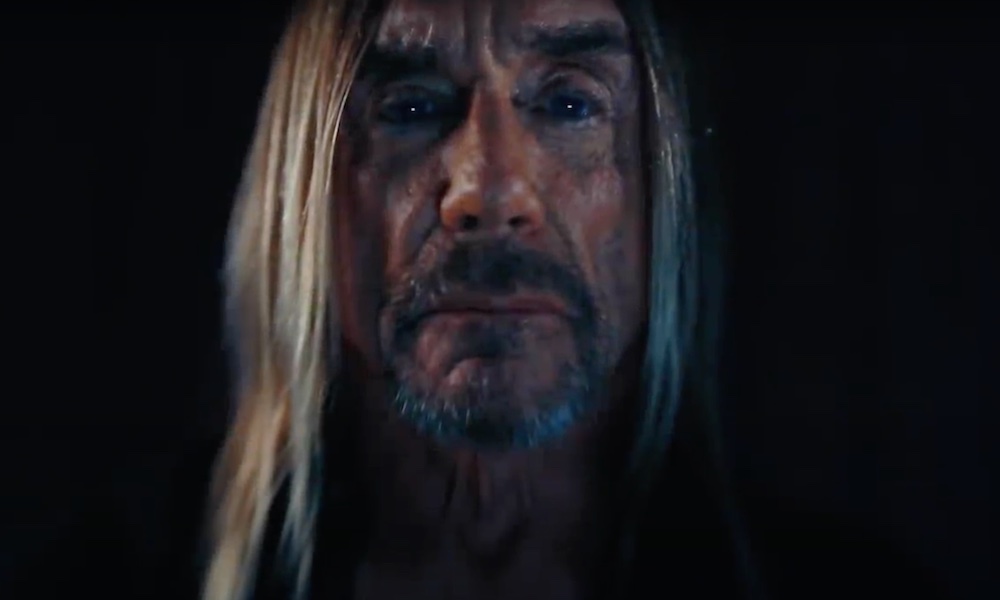 Iggy Pop gets up-close and personal in a new video for the spoken-word "Do Not Go Gentle Into That Good Night." The track, which comes off the artist's 2019 album, Free, finds Pop reciting Dylan Thomas's poem of the same name. Swelling, instrumental improvisations on horns, synths, and guitars accompany Pop's distinctive vocals.
The simple yet cinematic video, directed by Simon Taylor at the UK's Tomato studio, stays softly focused on Pop's dramatically-lit face, as he interprets the famous, 1947 poem. Trumpeter, composer, and vocalist Leron Thomas and guitarist Sarah Lipstate (aka Noveller), who collaborated with Pop on Free, perform the backing instrumentals.
His 18th studio album, Free found Pop moving away from his signature, raw rock sound. "I began to recoil from guitar riffs in favor of guitarscapes, from twangs in favor of horns, from back beat in favor of space, and, in large part, from the effluent of my own mind and problems, in favor of trying to interpret the poetry of others," he wrote in the album's liner notes.
Pop added that after intensive months of touring around 2016's Post Pop Depression, "I felt drained. And I felt like I wanted to put on shades, turn my back, and walk. I wanted to be free. I know that's an illusion, and that freedom is only something you feel, but I have lived my life thus far in the belief that that feeling is all that is worth pursuing; all that you need – not happiness or love necessarily, but the feeling of being free. So this album just kind of happened to me, and I let it happen."
Critics widely applauded Pop's new sound, including Rolling Stone, which praised the artist's "certain restrained swagger. The guitars simmer, never boil. The bass swells, and the keyboards shimmer behind him. And all the while, Pop flexes his baritone, expressing himself more clearly than perhaps ever before." The Washington Post declared, "Iggy haunts these new songs like a dignified spirit – which might make Free an exposition on death, or transcendence, or both."
Click here to listen to Free.