Inhaler Announce Second Intimate Album Show At Dublin's Workman's Club
The fast-rising Irish indie-rock quartet released their debut album 'It Wont Always Be Like This' last week.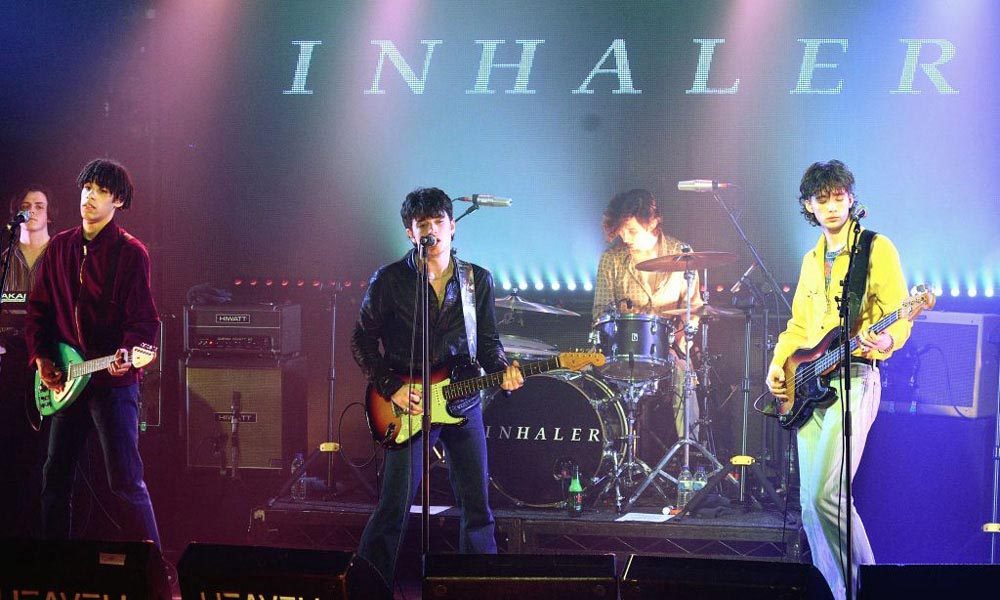 Due to exceptional demand, Inhaler have announced a second intimate album show at Dublin's Workman's Club – due to take place on Saturday, December 11.
On the new show date, the band say, "We cannot wait to come back to the Workman's Club. This is one of our favourite venues in Dublin where we share a lot of memories of early gigging days. We look forward to seeing you all there in December."
The fast-rising Irish indie-rock quartet released their debut album It Wont Always Be Like This last week and look to be on course to secure a No. 1 album in both the UK and Ireland. In a post on social media, the band are urging their fans to help them secure the No. 1 spot by ordering a CD, Cassette, vinyl, download or stream of the album ahead of the final chart position announce on Friday morning: "An Irish band hasn't had a number one on their debut album in the UK for over 13 years. You have until Thursday to make this count. It would mean the world to us and hopefully inspire other bands like us".
Singer and guitarist Eli Hewson, bassist Robert Keating, guitarist Josh Jenkinson and drummer Ryan McMahon have curated a record that captures their evolution from exciting upstarts to refined songsmiths.
Recorded with long-term collaborator and producer Antony Genn at London's Narcissus Studios, It Won't Always Be Like This is a coming-of-age record about trying to make sense of the world when the world doesn't make much sense.
"In many ways, this record doesn't feel like a debut: there is an impression of authority, a sense that a young Dublin band that started out as kids has now reached the first plateau of maturity," Hot Press wrote in their review.
"There is still a long road to travel before global domination is achieved, but It Won't Always Be Like This is foot-stomping confirmation that Inhaler are one of Ireland's hottest rising rock acts. Next stop, the world."
Tickets for Inhaler's upcoming Workman's Club gig went on sale at 10am today. Visit the band's official website for further information.