Watch INXS Perform 'What You Need' From 'Live Baby Live' Concert Film
The original film from 1991 was scanned and restored into 4K, and remixed and remastered for release by Giles Martin and Sam Okell.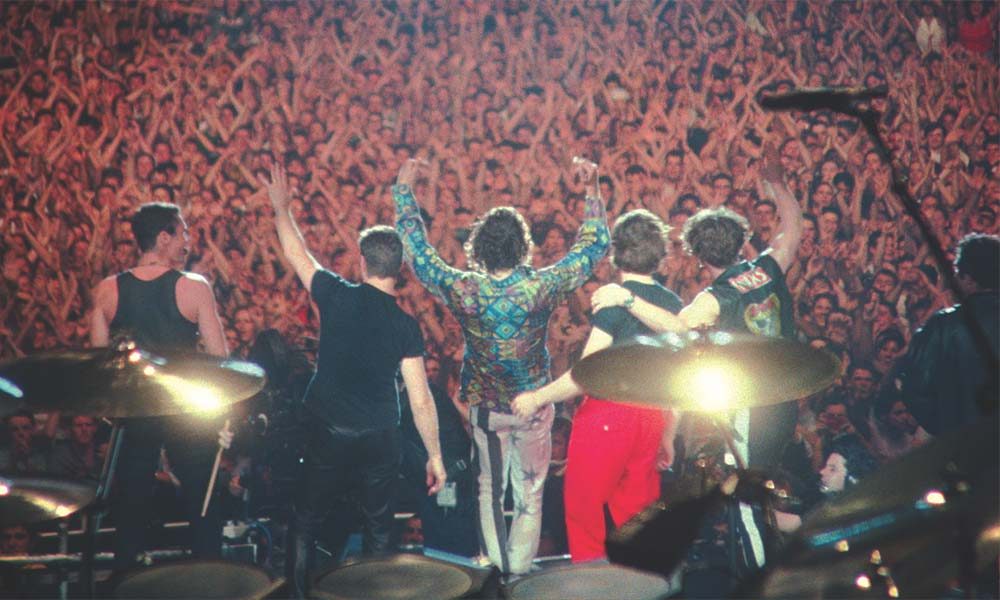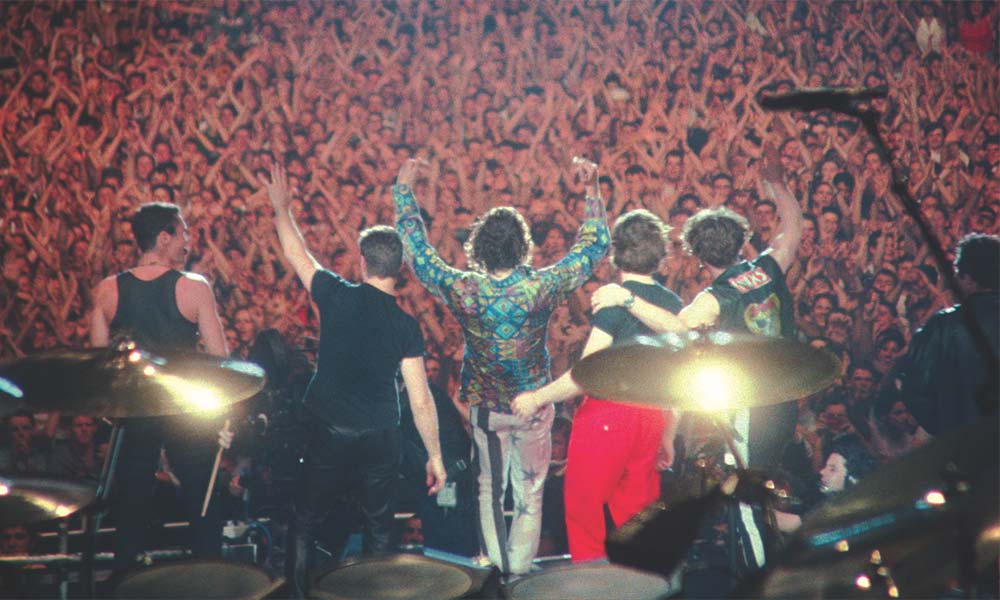 INXS have shared the live performance of "What You Need", taken from their acclaimed Live Baby Live concert film from 1991. You can check it out below.
INXS - What You Need (Official Live Video) Live From Wembley Stadium 1991 / Live Baby Live
One of the highlights from INXS' fifth studio album, Listen Like Thieves, "What You Need" was also the band's first Top 5 single in the US and and it also won the group the Countdown Music and Video Award for 'Best Video': a sign of the critical acclaim that INXS had achieved.
29 years ago today, INXS performed a career defining show at London's Wembley Stadium. Live Baby Live, the recently restored 4K film of that performance, has impacted on charts around the world and brought this widely acclaimed live experience to a whole new generation of fans.
The home entertainment release (including 4K download and 4K UHD blu-ray, which has over 20 times the resolution of the original release) has stormed the music film charts, garnering No.1 chart impacts in Australia, Germany and Spain, No. 2 in the UK and France, No.3 in the US, and numerous top 10 placings in other major markets.
The original film was scanned and restored into 4K, and remixed and remastered by Giles Martin and Sam Okell whose Dolby Atmos mix was experienced by fans in over 1,000 cinemas around the world last year.
Back in July 1991, only days before INXS were due to take to the stage at the original Wembley Stadium, their then, long-time International Manager, CM Murphy, devised an audacious plan to film this landmark event. Director David Mallet accepted, and along with 16 cameras, a helicopter and an insistence to shoot on 35mm film, INXS's most revered performance was forever committed to film.
CM Murphy, Chairman of Petrol Records said "I would love to put a room full of today's musicians, bands and artists in front of that gig – there would be a lot of wake-up calls. The era before phones where the band just had to get up and give it their all – there was no bulls_t".
Alice Webb, CEO, Eagle Rock Entertainment said: "This was always a special concert and the work by Eagle to remaster it into 4K takes it to another level – we knew it was special from the outset and are delighted the fans feel the same".
INXS are named as Australia's Biggest Selling Artist of the Decade by ARIA, and have sold over 50 million records worldwide. They have performed over 4,000 live shows to over 25 million people in almost 50 countries.
Live Baby Live is out now and can be bought here.