ITZY Return With 'Cheshire' Mini Album And Colorful Music Video
The five-piece girl group's sixth Korean mini album also includes the recent single 'Boys Like You'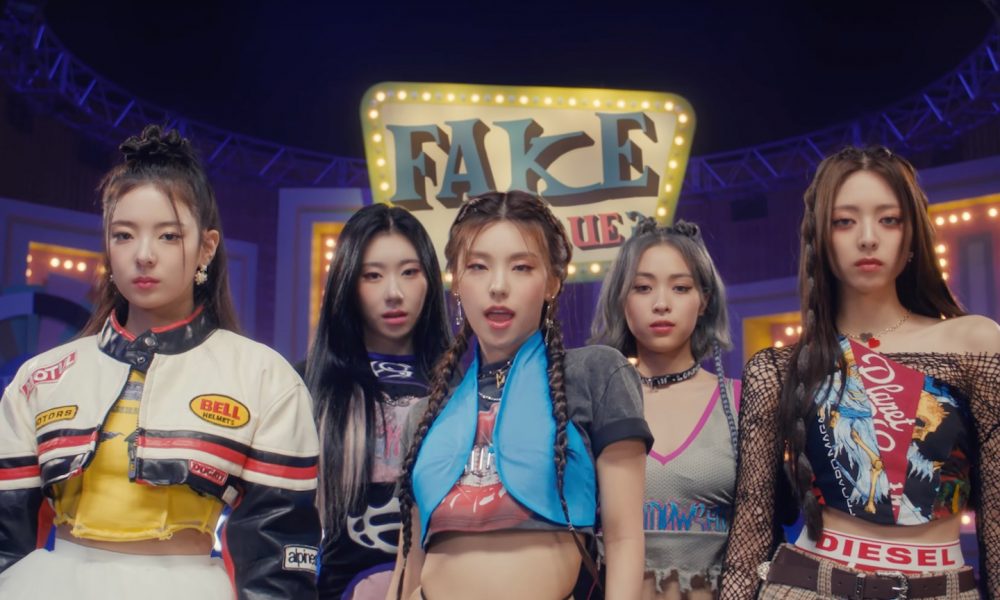 K-pop girl group ITZY have made their return with their new mini album Cheshire, alongside a colorful music video for the title track.
The record follows the completion of the five-piece group's sold-out CHECKMATE world tour, which saw them perform eight shows across the US, including LA's YouTube Theater and New York's Hulu Theater at Madison Square Garden.
The video for Cheshire finds the JYP Entertainment band performing in front of a variety of backdrops, including a snowy wonderland, a TV game show, and a room decorated entirely in an artful pink backdrop.
"Hey, why so serious? Just trust what you see," the group sing in the chorus. "Don't complicate it, nothing's wrong, right?/Can you see me?/Hey, why so curious?/Trust your gut, not your logic/Just take it easy, anything's right."
ITZY "Cheshire" M/V @ITZY
Cheshire also features the recent pre-release single "Boys Like You," which was released ahead of Halloween. The accompanying video for the track saw the women attend a fittingly festive party for the holiday, where they vied for the attention of the same man.
Although ITZY have shared English versions of their previous title tracks like "LOCO," "Boys Like You" was the five-piece's first song to be released in English first.
Earlier this year, ITZY shared their latest EP, Checkmate, in July. That record scored the JYP Entertainment girl group their highest position on the Billboard 200 so far, landing at No.8. It sold 33,000 equivalent album units in the first week of release, with a total of 31,000 of those units being made up of album sales. According to Billboard, 98 percent of the first-week sales for Checkmate were comprised of CDs, with digital album sales accounting for the other two percent of the total.