J Balvin Premieres Animated Visual For 'Azul'
The song marks the eighth single off the Colombian star's new concept album, 'Colores'.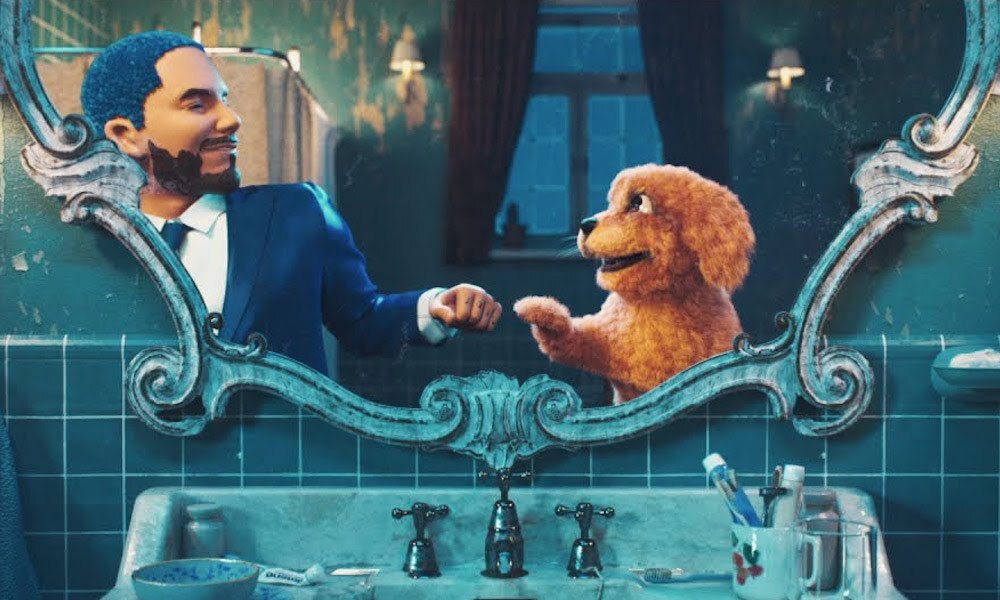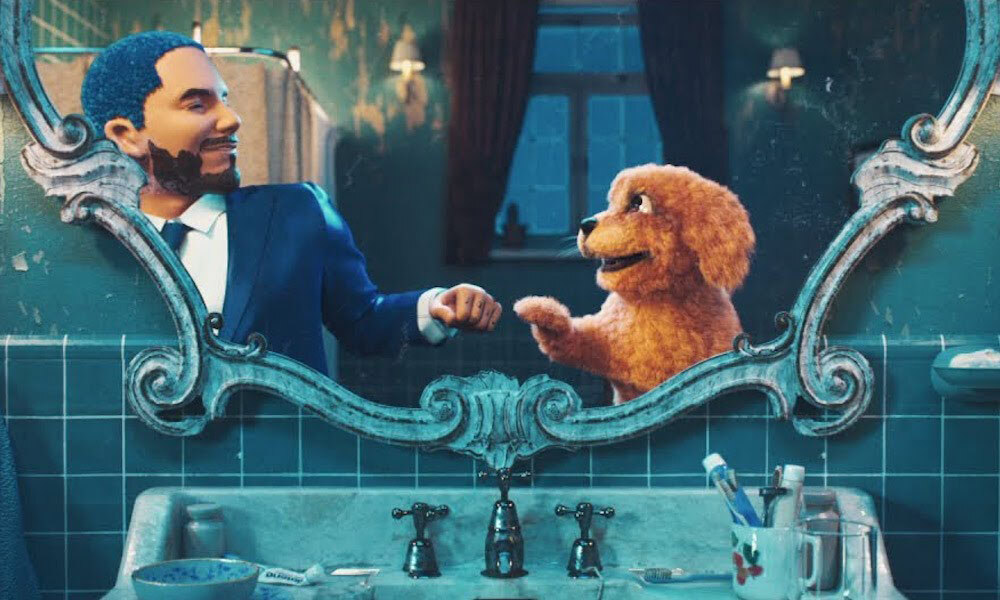 J Balvin premiered a sweet and playful animated video for 'Azul', the newest single off his fifth studio solo album Colores. Bathed in blue tones, the 3D animation shows a heartbroken Balvin and his faithful dog, as he seeks, and eventually finds, true love.
J Balvin - Azul (Official Animated Video)
Featuring incredibly lifelike animation from the team at Zenframes, 'Azul' was directed by Colin Tilley, who has helmed every visual for the concept album, based around the colours of the rainbow.
In March, the Colombian reggaeton star surprised fans by releasing Colores early, along with a visual Spotify exclusive, The Colores Experience, in which Balvin offers guided meditations in between each track. In his introductory video, 'Bienvenidos A Colores', Balvin describes meditation: "It's like going deep down into the sea and then coming up with the waves and feeling that calmness that was below. It allows my creativity or the way I work to be simpler, less complicated". He added that "The idea of making Colores came in a moment of meditation. When I close my eyes, sometimes I feel the colours."
When it came to the colour blue, the Latin Grammy winner shared in The Colores Experience that, "I think of the sea – fresh and Caribbean. The blue in my music feels like a wave."
In an official press release around the album, Balvin further explained that after he conceived of album's title, he thought, "'Why not name each song after a colour?' Each person will have their own perception of each colour [in] the album. Maybe they can close their eyes and ['Rojo'] isn't red to them, but blue." The only track that isn't named after a single colour is 'Arcoiris' which translates to "Rainbow". To Balvin, the rainbow represents, "Union, inclusion, love, happiness, good vibes, tolerance and life".
For Colores' vibrant cover art, Balvin tapped the legendary Japanese pop artist Takashi Murakami, who has collaborated in the past on projects with artists like Billie Eilish, Kid Cudi and Pharrell Williams.
Colores is available now and can be bought here.
Format:
UK English