Ja Rule and Fat Joe To Face Off In Next Verzuz Battle
The two MCs will face off in front of a live studio audience in New York City.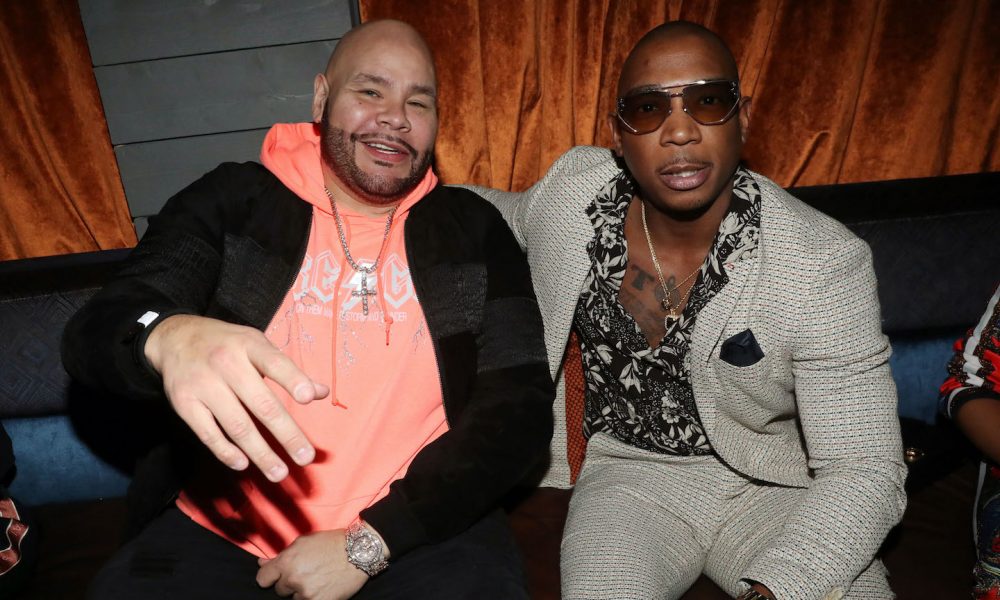 "What's Luv?" got to do with two veteran NYC rappers, Ja Rule and Fat Joe, who will compete in the next Verzuz battle, live on September 14 at 9pm EST.
The two emcees will face off in front of a live studio audience in New York City, in a yet announced location, with tickets going on sale Tuesday, September 7.
For those who can't make it to NYC, fans can tune in via the Triller App, Verzuz on Instagram or on TV with the Fite App.
Both artists previously talked about participating in a Verzuz battle but named 50 Cent as a possible contender.
"I think the guys in the trap, I think the girls, I think everybody [would] be like, 'Oh wow, we got a Verzuz 50 Cent [with] Fat Joe? Oh, I'm tuning into that joint.'… That'll be the ideal one," Joe said in an interview with The Morning Hustle back in February.
Ja told HipHopDX that he "loves" the Verzuz platform, and that if ever participated it would be more of a celebration rather than battle.
"I love to see artists getting in there and doing the sh*t – but if I did one, if I did do a Verzuz, I would want my Verzuz to be fun," he said. "That's what Verzuz is supposed to be about – the celebration of music and the art, and the artistry."
The two rappers both have impressive discographies to their names, and appeared together on Fat Joe's 2002 hit single, "What's Luv?," alongside Ashanti. Ja Rule has seven solo studio albums to dip into, while Fat Joe has over 10. But given the duo's longtime friendship, this is more likely to be a friendly match than a tense battle.
The bar has been set high for an in-person Verzuz event, with Dipset and the Lox packing in Madison Square Garden this past June for a historic match.
Listen to the best of Ja Rule on Apple Music and Spotify.