James Bay Finds Light Even In The Darkest Moments On Third Studio Album 'Leap'
The highly-anticipated record arrives with the new single 'Save Your Love,' co-written and co-produced by Finneas.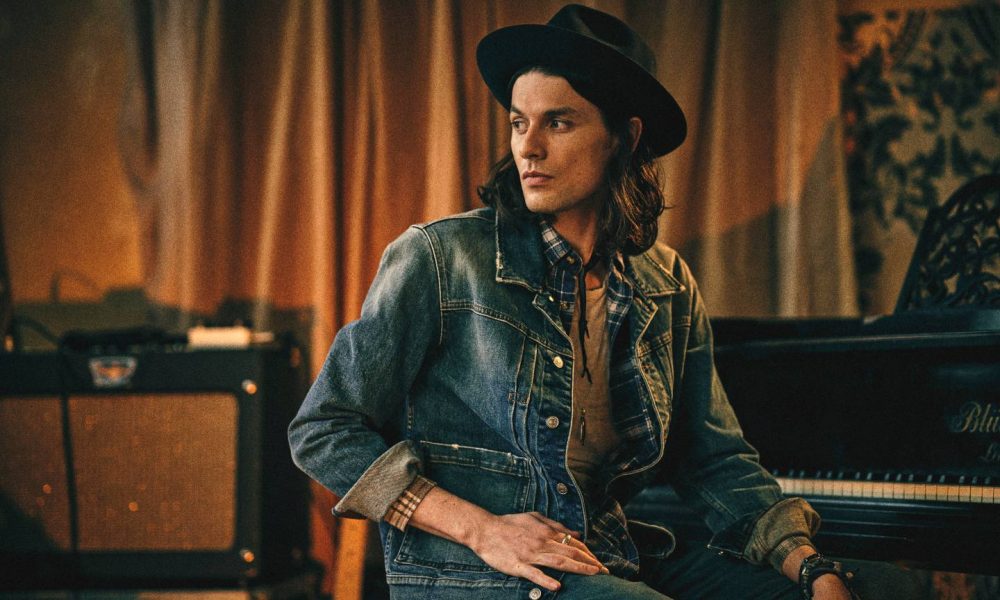 James Bay has emerged at the other end of the tunnel. The singer and songwriter's long-awaited third studio album Leap has arrived via Republic Records as the product of his personal mission to find light even in the darkest moments after a tumultuous year of self-doubt and uncertainty about the future.
"I didn't realize I was only halfway through making my third album when I came across John Burroughs' quote "leap and the net will appear." It was in a book about creative rediscovery and those words really sparked something in me. I was reading it because I was lost, feeling worthless," Bay shared when he first announced the album. "By 2020 I'd written a new batch of sad songs. I recorded them and thought the record was done. Then suddenly the world shut down and I couldn't tour my new music. All I could do was stay home and write more. That's when the album really started to take shape. It turns out there is light to be found even in the darkest moments."
James Bay - Save Your Love (Official Audio)
Leap arrives with the new single "Save Your Love," which was co-written and co-produced by pop maestro Finneas. The heartfelt song unfurls as a cautionary tale about protecting your heart, saving your love for someone who will always be there rather than settling for a person who might cause it harm.
There's a common theme throughout the record – which features production and songwriting contributions from Dave Cobb, Ian Fitchuk, Joel Little, Foy Vance, and more – about making the right decisions for yourself in the moment by following your heart, rather than stewing in uncertainty about what could be.
"I began to recognize what lifts me up when things get tough. Suddenly I was pushing the boundaries of my writing in ways I never had before," he says. "I looked around at the people in my life that love and care about me the most and for the first time ever, I found a way to write from that emotion. I've always been afraid to go to those places, be that vulnerable; to say I love you, I need you and thank you in my writing."
He adds: "It was so freeing to celebrate those people in my life that I love the most, that hold me up when I really need it. They're the ones who give me the courage to go for it, to dare. When I can't see the net, they give me the courage to leap."