James Bay Shares Video For Heartfelt New Single, 'One Life'
The track also features on Bay's third album, 'Leap' due out on July 8 through Mercury/Republic Records.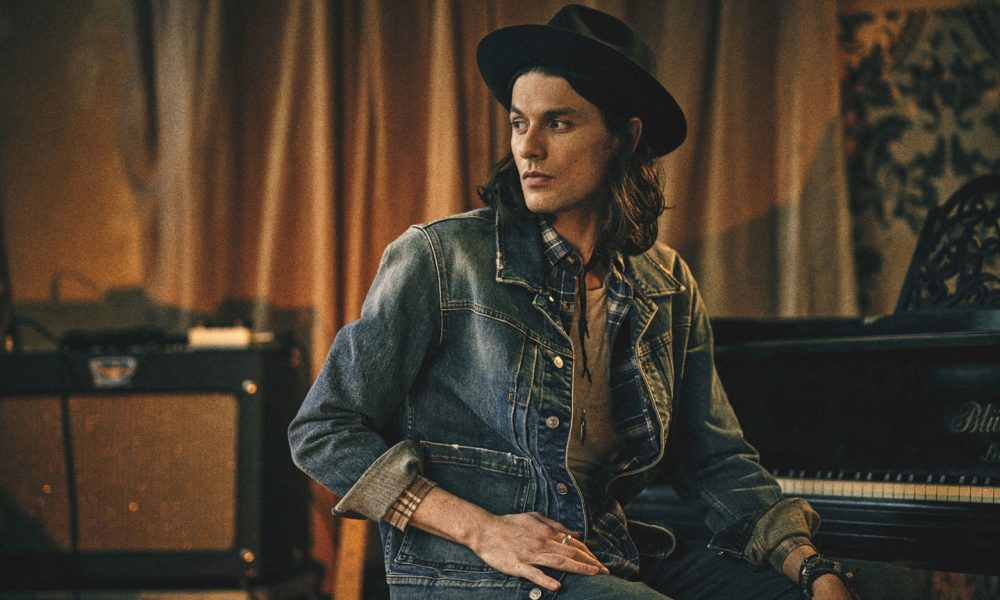 James Bay has shared the official music video for his new single "One Life", which you can check out below.
On the "One Life" video Bay said: "From the moment I was presented with the idea for the video I was totally moved. It just felt right; the perfect way to tell the story of the song. The actors and directors did a beautiful job and I'm so excited for you to see it. Hope you love it."
Bay previewed the "One Life" last week with a heartfelt note on socials talking about the inspiration behind the song – his relationship with his long-time girlfriend Lucy.
On the song Bay said: "This is a song I wrote about me and Lucy. We first got together at 16 and have been together ever since. She's supported me since day 1. From open mic nights, right through to my biggest shows. It's been one adventure after another, but now we're on the biggest one of all. Raising our beautiful daughter Ada."
James Bay - One Life (Official Music Video)
Bay will release his highly anticipated third full-length album, Leap, on July 8 via Mercury/Republic Records.
For Leap, Bay worked with some of the most sought after producers and songwriters in a mixture of in person and remote sessions in Nashville & London including Foy Vance [Ed Sheeran], Dave Cobb [Brandi Carlile, Chris Stapleton], Ian Fitchuk [Kacey Musgraves, Brett Eldredge], Joel Little [Lorde, Taylor Swift] & Finneas [Billie Eilish, The Knocks].
It arrives on the heels of "Give Me The Reason." The latter has already gathered nearly 10 million global streams and right out of the gate, Rolling Stone detailed how the single captures "that feeling of being on the verge of letting go of someone, while looking for any excuse to give it another try."
NME, meanwhile, dubbed the song "bittersweet," and mxdwn noted, "the song opens up with his iconic voice that ignites the listener." "Give Me The Reason" was recorded at both Blackbird studios in Nashville and in London with producer Gabe Simon [Lana Del Rey, Maroon 5, Calum Scott] and co-written with Foy Vance and features Ian Fitchuk on drums.