Jamie T Announces 15th Anniversary Reissue Of Seminal Debut Album 'Panic Prevention'
The eclectic 2007 record mixed punk, rap, hardcore, and samples of former poet laureate John Betjeman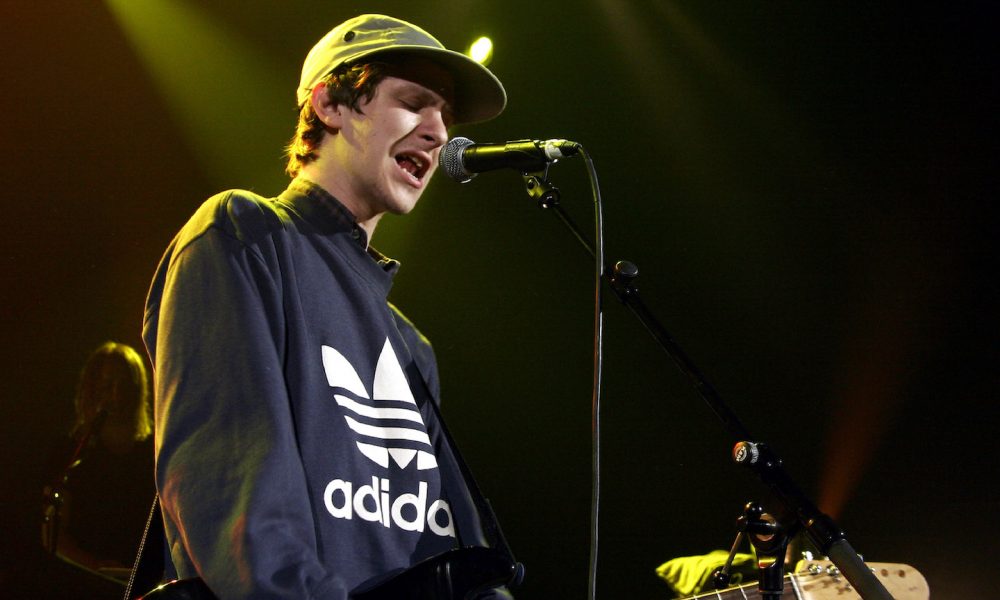 Jamie T has announced a special limited-edition reissue of his debut album Panic Prevention to mark its 15th anniversary.
The record was originally released on January 29, 2007, and was hugely influential on the British indie scene at the time and beyond. The South London musician – real name Jamie Treays – deftly mixed punk, hardcore, rap, and indie influences on the album's boisterous songs, cutting them with iconic samples, like that of former poet laureate John Betjeman on the beloved single "Sheila."
Treays announced the reissue on his Instagram page earlier today (January 21). The release will be on limited 12-inch and double CD and will be available from January 28.
On his Instagram Story, the musician said: "I've just had an email from my manager, I'm just going to read it out to you. For the announcement, you need to say – obviously in your own words – that the 29th of January will be the 15th anniversary of Panic Prevention. We're releasing a limited-edition 15-year vinyl and CD – 1,500 copies of vinyl, 2,000 copies of the CD.
"Sign up on jamie-t.com to order. Also gonna give away 15 signed test pressings randomly selected from anyone who signs up."
Treays ended the announcement by hinting at new material on the way, as he read: "Also, maybe say something about new music coming out soon."
Panic Prevention featured the singles "Sheila," "If You Got The Money," and "Calm Down Dearest," and catapulted its creator into the spotlight as one of Britain's most exciting young musicians at the time. It was previously reissued on vinyl in 2018.
He followed it up with the 2009 album Kings & Queens, before taking an unannounced five-year hiatus. He returned in 2014 with his third record Carry On The Grudge, swiftly releasing his fourth, Trick, two years later.
The 15th-anniversary edition of Panic Prevention will be released on January 28. Pre-order it here.