Jazz Dispensary Announces Jack DeJohnette, Idris Muhammad, And Leon Spencer Reissues
The albums are set to be reissued on July 14.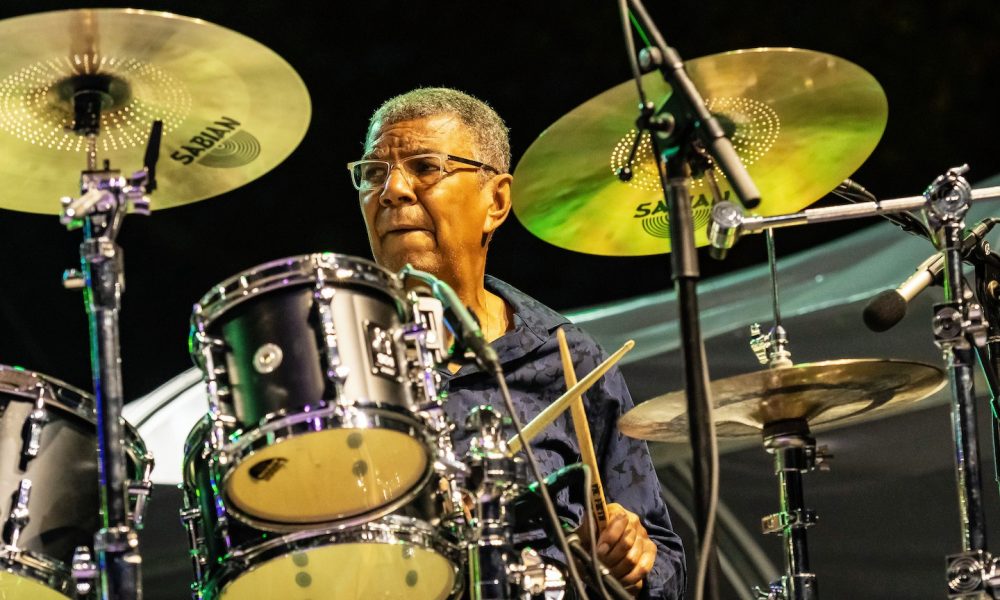 Jazz Dispensary has announced the next wave of offerings from the acclaimed Top Shelf series, with a triple play of reissues featuring Jack DeJohnette's Sorcery, Idris Muhammad's Black Rhythm Revolution!, and Leon Spencer's Where I'm Coming From.
These reissues mark the first wide vinyl release of all three albums in over 40 years. As with every title in the Top Shelf series, which reissues the highest-quality, hand-picked rarities (all culled from Craft Recordings' vaults), the albums have been cut from the original analog tapes (AAA) by Kevin Gray at Cohearent Audio and pressed on audiophile-quality 180-gram vinyl at RTI.
The LPs are housed in tip-on jackets, featuring faithfully reproduced original designs. Available to pre-order beginning today (5/30), the releases are due out July 14 at Jazz Dispensary's official website and record stores worldwide.
In a career that spans five decades and includes collaborations with some of the most iconic figures in modern jazz, Grammy winner Jack DeJohnette has established an unchallenged reputation as one of the greatest drummers in the history of the genre, collaborating with the likes of John Coltrane, Miles Davis, Ornette Coleman, Sonny Rollins, Thelonious Monk, Bill Evans, and so many more.
Along the way, he has developed a versatility that allows room for hard bop, R&B, world music, avant-garde, and just about every other style to emerge in the past half-century. Sorcery finds DeJohnette teamed up with a tight crew of bad-ass bandmates, including veterans of Miles Davis's Bitches Brew sessions (bassist Dave Holland) and Herbie Hancock's Headhunters band (Bennie Maupin).
Discursive, meditative, trippy but grounded in tasty grooves (like the deep-digger drum-break "Epilog," heard previously on Jazz Dispensary's Cosmic Stash), and laced with flurries of Hendrix-on-jazz-steroids guitar from 6-string heroes John Abercrombie and Mick Goodrick, the album is a true one-of-a-kind. Additionally, the album features ahead-of-its-time electronic processing of DeJohnette, making it stand out from any other album of the era.