Watch Jhené Aiko's Meditative NPR's 'Tiny Desk From Home' Performance
R&B star Jhené Aiko coasts through an eight-song medley that plays like the ultimate nod to her legions of fans.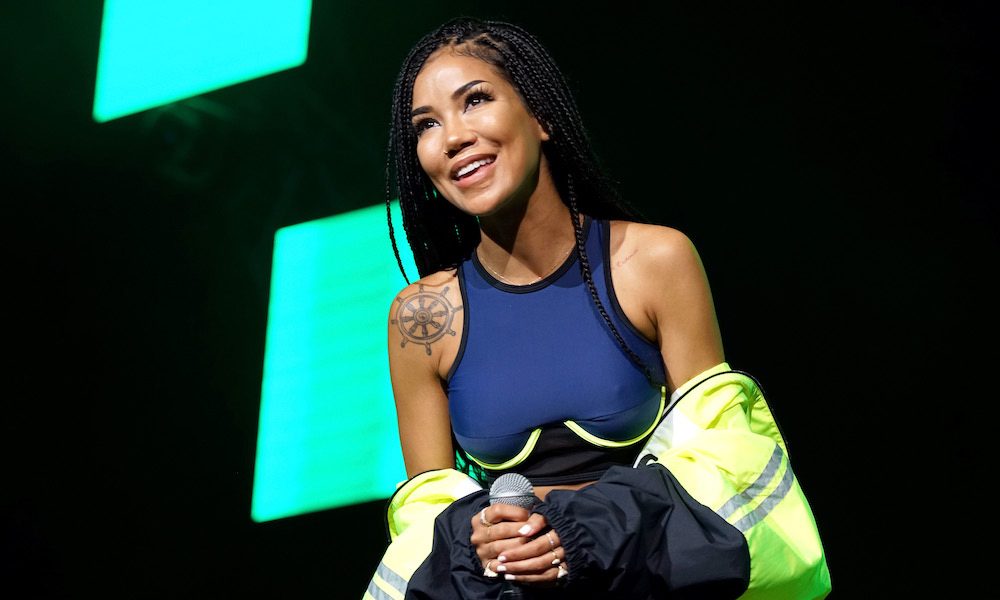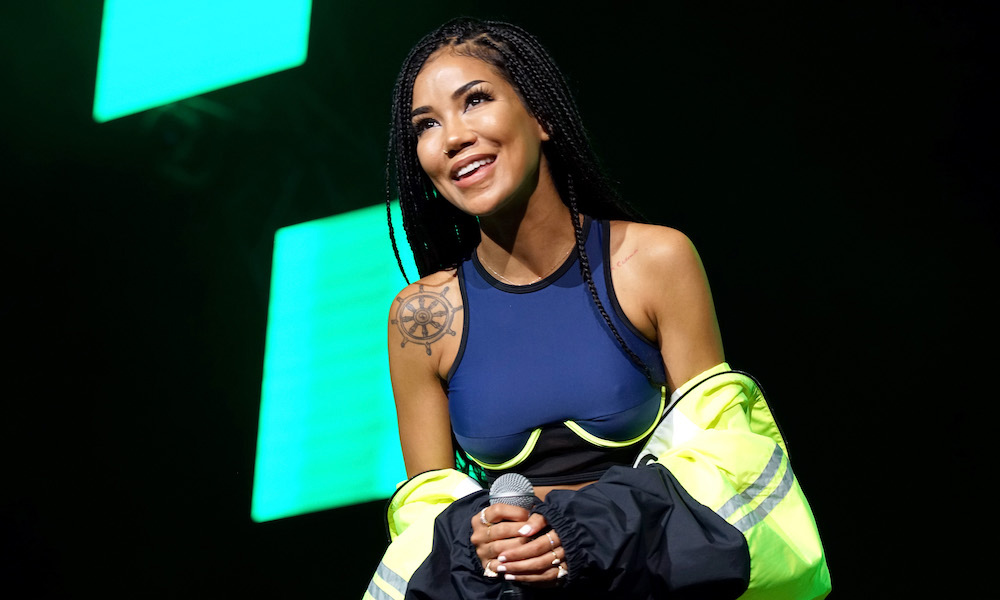 In true Jhené Aiko fashion, the best-selling R&B artist opened up her NPR Tiny Desk at Home concert performance by playing peaceful healing tones on a set of singing bowls before kicking off an 8-track collection of tracks.
After setting the vibe, Aiko performed fan-favorites and cuts from her latest album Chilombo, released earlier this year with a deluxe reboot shortly after. Opener "Lotus (Intro)" leads into "Stranger," which then cascades through "Do Better Blues" and, "To Love & Die."
Accompanying Aiko during this performance is Julian Le on keys, Bubby on bass, Gracia Sprout on harp, and Brian Warfield on percussion.
Jhené Aiko: Tiny Desk (Home) Concert
Along with the Chilombo tracks "Born Tired" and "Summer 2020," Aiko worked in some of her older hits into the setlist including "Eternal Sunshine" and "W.A.Y.S." from her 2014 album Souled Out. Throughout the 18-minute set, Aiko brought her silky vocals and languid delivery to NPR's Tiny Desk.
"Her latest album, Chilombo, released just before the pandemic hit the U.S., doubled down and leaned into the therapeutic nature of her songs – and that same aesthetic fuels her Tiny Desk," writes NPR.
In September, Aiko released the music video for Chilombo cut "Speak," which chronicled a day in the life of the singer's routine at home. In the clip, Aiko shows her spiritual side, lighting incense, "saging" her space, and playing singing bowls. On each song on Chilombo, Aiko plays the bowls in different notes to coincide with specific chakras.
"During making the album, I was reading a book called Sacred Sounds that just explains how the different sounds and different vowels resonate with your chakra system. I was so interested in incorporating that into my music," Aiko told NYLON.
"If you're listening to a relationship song or a song about missing someone or a song about love, I put a bowl or multiple bowls on these tracks that actually embody that message and that feeling."
Chilombo, Aiko's best-selling album, debuted at No. 1 on the Billboard R&B Albums chart and at No.2 on the Billboard 200.
Chilombo can be bought here.