João Gilberto, Brazilian Bossa Nova Legend, Dies Aged 88
A pioneer of the bossa nova genre, João Gilberto blended traditional samba music and with modern jazz in the late '50s.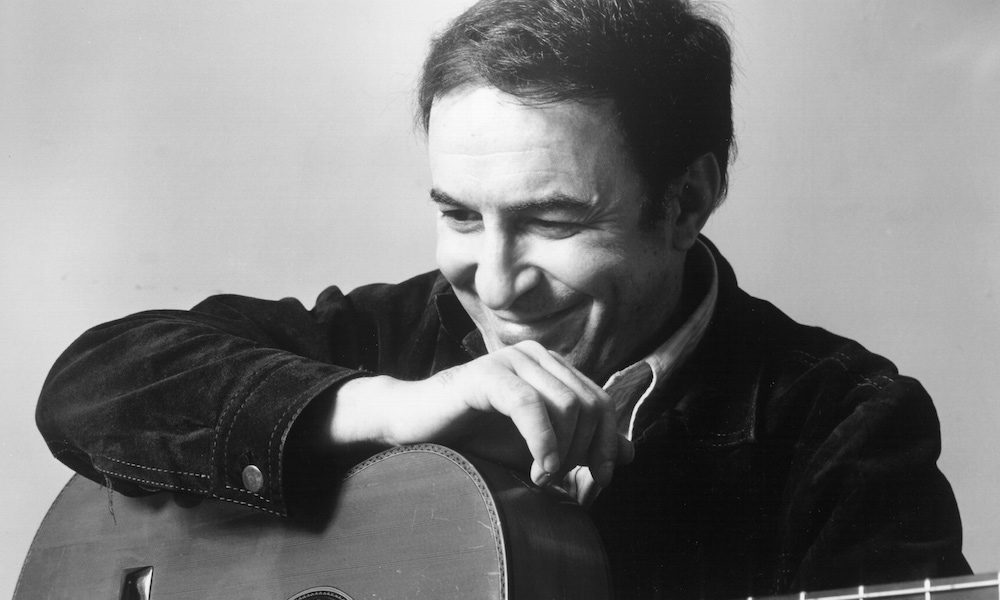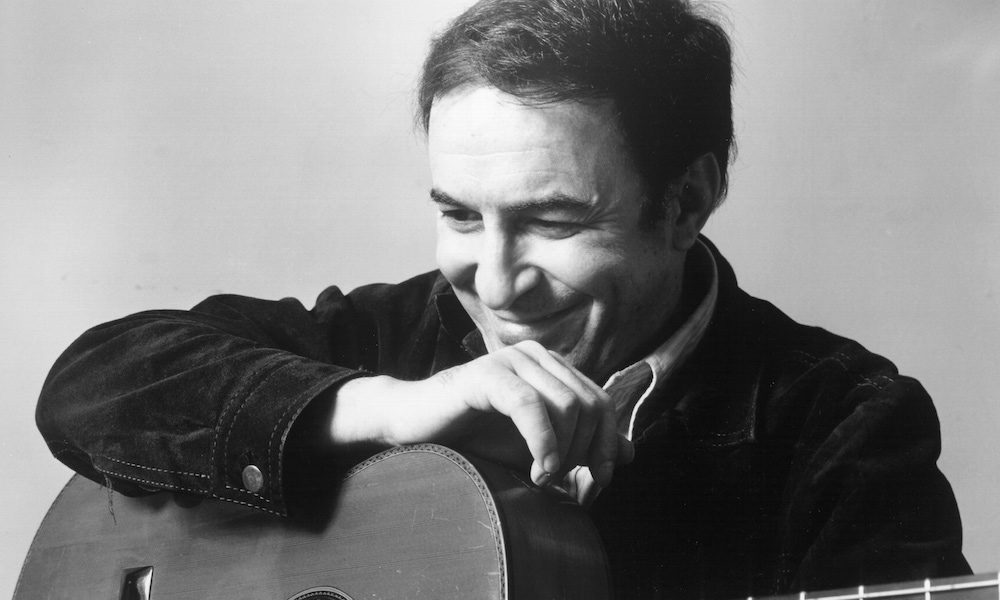 Legendary Brazilian bossa nova guitarist and vocalist João Gilberto (right in the above photo) has passed away at the age of 88. His son Marcelo Gilberto took to Facebook on Saturday, 6 July, to announce the news. No cause of death has been revealed at the time of writing.
"My father has passed," Marcelo Gilberto wrote. "His fight was noble, he tried to maintain dignity in light of losing his sovereignty."
A pioneer of the bossa nova genre, João Gilberto blended traditional samba music and with modern jazz in the late '50s – releasing 'Bim-Bom' in 1958 – and found international success the following decade.
His new synthesis replaced samba percussion with guitar-picking figures in offbeat patterns (called by some "violão gago," or "stammering guitar") and conveyed interiority through a singing style that was confiding, subtly percussive and without vibrato.
"When I sing, I think of a clear, open space, and I'm going to play sound in it," Gilberto said in an interview with the New York Times in 1968. "It is as if I'm writing on a blank piece of paper. It has to be very quiet for me to produce the sounds I'm thinking of."
In 1957, Gilberto was introduced to Antônio Carlos Jobim, who was working as a staff arranger for Odeon Records in Rio. Jobim heard Gilberto's guitar rhythm and had ideas for how it could be applied to his unfinished song 'Chega de Saudade.'
Bossa nova was featured in the soundtrack of the 1959 French-Brazilian film Orfeu Negro ('Black Orpheus'), which won the Academy Award for best foreign-language film, and soon American musicians were investigating and emulating its sound.
The album Jazz Samba, by the saxophonist Stan Getz and the guitarist Charlie Byrd, was strongly influenced by Gilberto's recordings. Released in the spring of 1962, it reached No. 1 on the Billboard album chart in March 1963. Gilberto travelled to New York for the first time in November 1962 for an appearance at Carnegie Hall, as part of a bossa nova package concert. Jazz Samba later entered the Grammy Hall of Fame.
Also in 1962, he recorded Getz/Gilberto with Stan Getz, long-time friend and collaborator Antônio Carlos Jobim and his then-wife Astrud Gilberto. The album went on to become one of the best-selling jazz records of all time — selling more than two million copies in 1964 — and it took home the Grammy for Album of the Year, becoming the first non-American album to do so. It also won Jazz Album of the Year, and it too won Grammy Hall of Fame status.
The album's 'The Girl from Ipanema,' written by Jobim and Vinicius de Moraes with English lyrics by Norman Gimbel, has become a standard in both the jazz and pop worlds. It peaked at No. 5 on the Billboard Hot 100 and is believed to be the second-most recorded song in history behind The Beatles' 'Yesterday.' The hundreds upon hundreds of covers include interpretations by Sarah Vaughan, Nat King Cole, the Supremes, the Four Tops and Ella Fitzgerald.
After divorcing Astrud and marrying another singer, Heloísa Buarque de Holanda, known in her own career as Miúcha, in 1965, Gilberto moved to Weehawken, N.J., and then to Brooklyn. In 1970 the couple relocated to Mexico, where during a two-year stay he recorded the album João Gilberto en Mexico. He then returned to the United States, where he stayed until returning to Brazil in 1980.
Gilberto was championed by the generation of Brazilian songwriters that followed him, including Moraes Moreira and Gilberto Gil. His final studio album was João Voz e Violão ("voice and acoustic guitar") in 2000. A few seconds more than half an hour long, it was a mixture of his own old repertoire and newly-penned songs, ending with another version of 'Chega de Saudade.' The album earned Gilberto another Grammy, for Best World Music Album.
Format:
UK English