John Coltrane's 1963 Masters Gathered On 'New Directions' Set
A key year in the jazz legend's history is marked by a new Impulse! collection.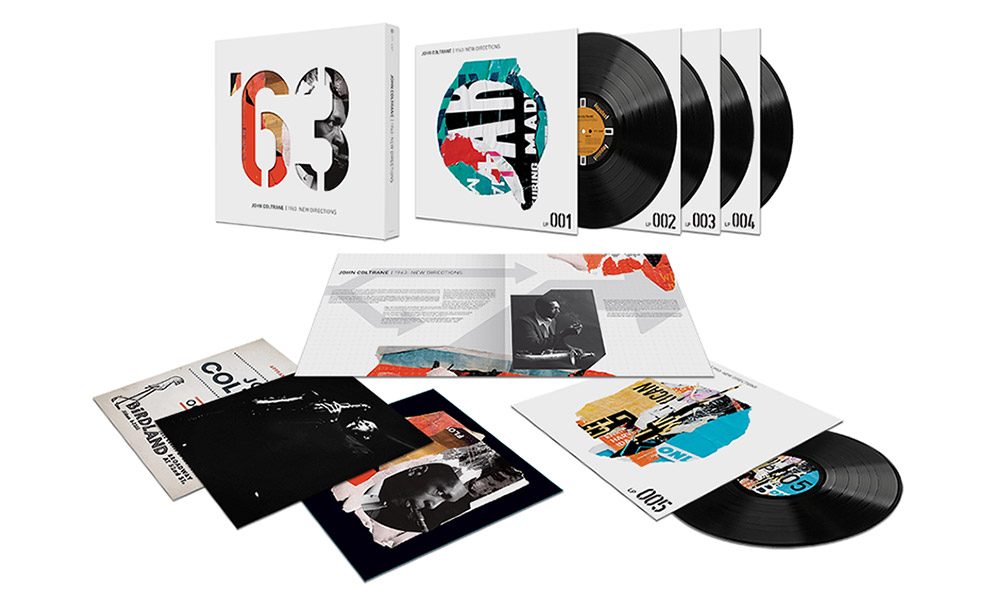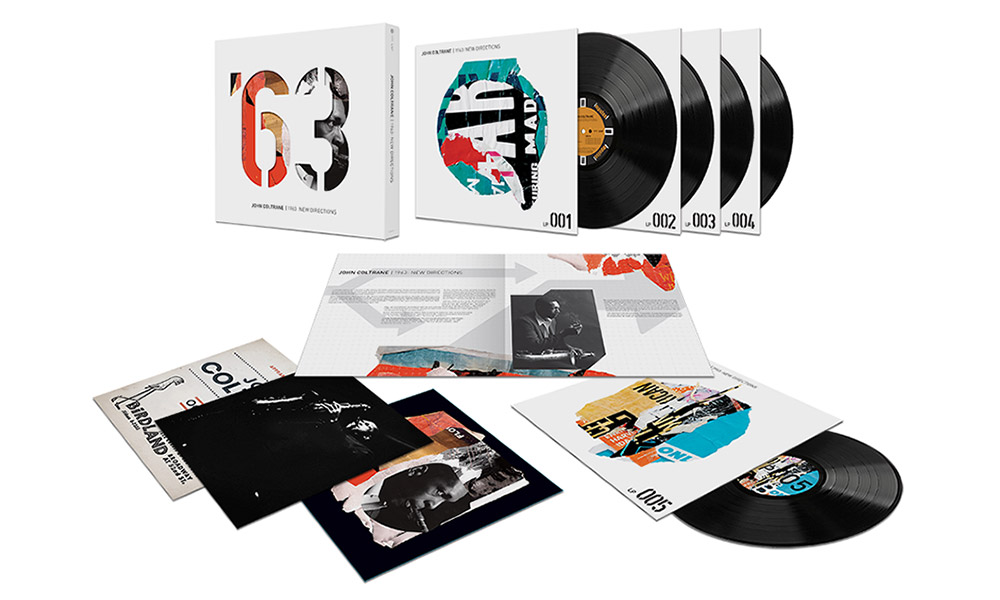 John Coltrane will have his recordings from 1963 collected in one 3CD set due for release as 1963: New Directions on Impulse! Records on 16 November.
It features material from Coltrane's recordings during that year from the albums
Both  Directions at Once: The Lost Album, John Coltrane and Johnny Hartman, Dear Old Stockholm, Newport '63 and Live at Birdland. 1963 came to be regarded as a point of transition between his previous jazz masterpieces and the genre-expanding music he went on to create.
The recently-released Both Directions at Once: The Lost Album was recorded by Coltrane's Classic Quartet on 6 March 1963. The following day, they went on to record standards with the American jazz singer and ballad specialist Johnny Hartman, for the John Coltrane and Johnny Hartman album, which went on to great success. A five-LP vinyl box set version of the 3CD collection is also planned for 4 January 2019.
1963: New Directions is released on 16 November. Scroll down to read the tracklisting, and buy it here.
| | |
| --- | --- |
| CD 1 | |
| Vilia (Take 3) | 5:32 |
| Vilia (Take 5) | 4:37 |
| Untitled Original 11383 | 5:41 |
| Nature Boy | 3:24 |
| Impressions (Take 1) | 4:06 |
| Impressions (Take 2) | 4:37 |
| Impressions (Take 3) | 4:36 |
| Impressions (Take 4) | 3:40 |
| Untitled Original 11386 (Take 1) | 8:43 |
| Untitled Original 11386 (Take 2) | 8:41 |
| Untitled Original 11386 (Take 5) | 8:23 |
| One Up, One Down (Take 1) | 8:01 |
| One Up, One Down (Take 5) | 7:17 |
| | |
| CD 2 | |
| Slow Blues | 11:28 |
| They Say It's Wonderful | 5:15 |
| Lush Life | 5:20 |
| My One and Only Love | 4:50 |
| Autumn Serenade | 4:11 |
| Dedicated to You | 5:27 |
| You Are Too Beautiful | 5:32 |
| After the Rain | 4:07 |
| Dear Old Stockholm | 10:33 |
| I Want to Talk About You | 9:41 |
| | |
| CD 3 | |
| My Favorite Things | 17:20 |
| Impressions | 23:30 |
| The Promise | 8:04 |
| I Want to Talk About You | 8:05 |
| Afro Blue | 10:40 |
| Your Lady | 6:35 |
| Alabama | 5:05 |
Format:
UK English