John Lennon And Yoko Ono's 'Imagine' Celebrates 50th Birthday By Going Platinum
'John and I were both artists and we were living together, so we inspired each other,' says Ono.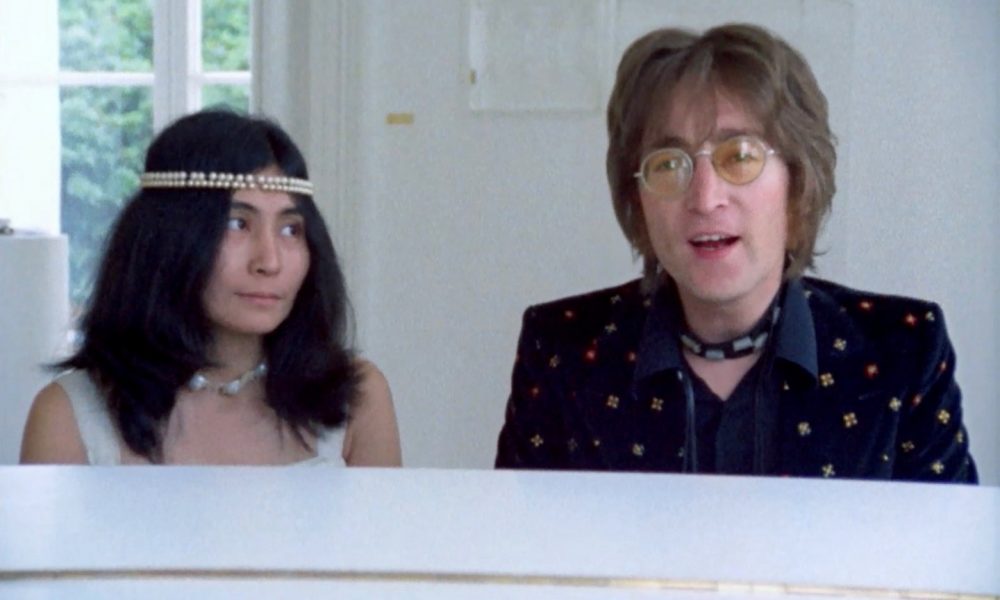 As John and Yoko Ono Lennon's paean for peace, "Imagine," continues to celebrate its 50th anniversary, the iconic song has just been certified triple platinum by the RIAA for selling 3 million units in the U.S.
The achievement comes on the eve of what would have been John's 81st birthday this Saturday, October 9.
"John and I were both artists and we were living together, so we inspired each other. The song 'Imagine' embodied what we believed together at the time. John and I met – he comes from the West and I come from the East – and still we are together," says Yoko Ono. "We have this oneness and 'the whole world would eventually become one' is the sense that we will all be very happy together. All these instructions are for people for how to spend eternity, because we have lots of time."
"We are thrilled to present this award to Yoko for John & Yoko Ono Lennon's 'Imagine.' One of the most important and universally recognized songs in music, this historic achievement coincides as we celebrate the song and album's 50th anniversary," said Bruce Resnikoff, President & CEO of UMe. "'Imagine' remains a timeless global anthem, and John & Yoko's message of peace is just as relevant today as when it was first written."
In honor of Imagine's golden anniversary and John Lennon's birthday, Yoko Ono Lennon and the John Lennon Estate are celebrating the legendary songwriter, musician, and peace activist with a variety of events and releases throughout the weekend.
Earlier this month, the Estate and Song Exploder teamed up for a special, first-of-its kind episode about John Lennon's classic song, "God," from his transformational and influential masterpiece, John Lennon/Plastic Ono Band, Lennon's first post-Beatles solo album, released in 1970. "God" was recorded on Lennon's 30th birthday, October 9, 1970, 51 years ago this week.
"I'm a big fan of Song Exploder and the way Hrishi analyzes songwriting and recording using the multitracks and sessions and the creator's voice," Sean Ono Lennon said. "The shows are always intelligent, well-researched, and beautifully edited, so we felt comfortable and confident opening up the archive to them to tell the story of this important song's creation. They've done an amazing job and I'm excited for everyone to hear this special episode."