They Might Be Giants' John Linnell Releases Expanded Edition Of 'State Songs'
This reissue includes the rarity 'Louisiana,' available digitally for the very first time.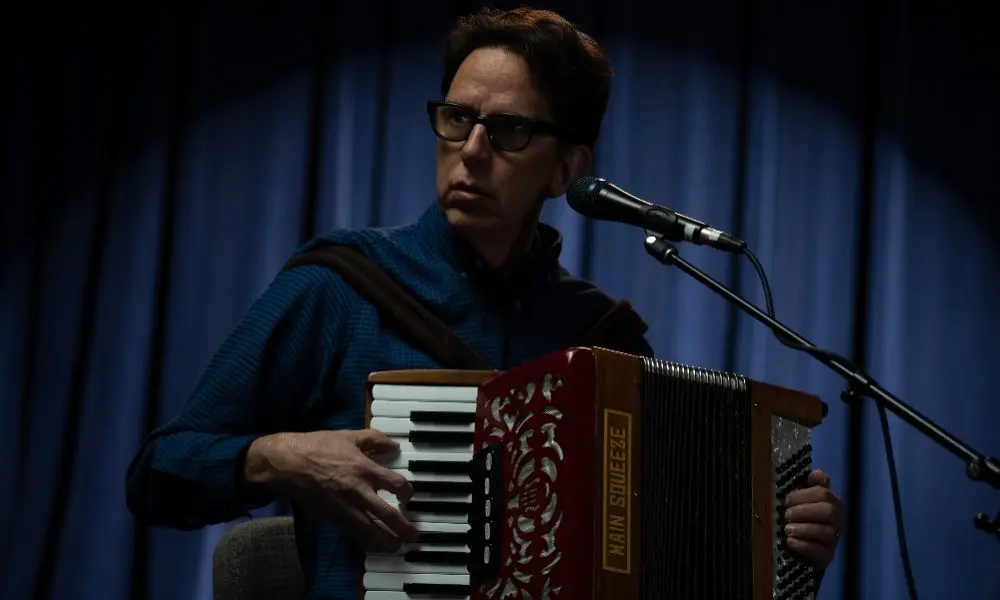 They Might Be Giants co-founder John Linnell's acclaimed solo record, State Songs, gets an expanded, digital reissue courtesy of Craft Recordings.
A cult favorite among TMBG fans, this special reissue includes the rarity "Louisiana," available digitally for the very first time. The jovial track was initially released as a B-side on the 1999 vinyl single of "Montana" – a collectible die-cut record in the shape of the USA.
Linnell has long been known for his surreal lyricism and absurdist alt-rock. The singer-songwriter brought both of these qualities—plus a myriad of melodic styles—to his solo debut, State Songs. First released in 1994 as a five-song EP, Linnell expanded the collection five years later, turning it into a high-spirited, 16-track tour across America.
In the album's original press materials, Linnell offered a bit of background about State Songs' theme: "I decided to start writing songs with the name of the states as a way of avoiding having to come up with song titles. I suddenly had fifty song titles and I could write fifty songs based on that." He added, "One other reason I was interested in writing state anthems is because I like the style they usually employ…Sort of archaic and kind of square."
The inventive State Songs is anything but square. In tracks like "New Hampshire," "Utah," "Mississippi," and "The Songs of the 50 States," Linnell employs a spectrum of instrumentation, including a vintage carousel organ, an accordion, an alto saxophone, and even a DustBuster.
In each offbeat anthem, Linnell delivers amusing fictional tales and dubious facts. For instance, did you know that Montana once was a leg and that Iowa is actually a witch? Who knew music could be so informative?
Buy or stream John Linnell's expanded edition of State Songs.
State Songs Tracklist:
1. Illinois
2. The Songs Of The Fifty States
3. West Virginia
4. South Carolina
5. Idaho
6. Montana
7. Pennsylvania
8. Utah
9. Arkansas
10. Iowa
11. Mississippi
12. Maine
13. Oregon
14. Michigan
15. New Hampshire
16. Nevada
17. Louisiana (Bonus)