John Mellencamp's 'The Good Samaritan Tour 2000' Live Album Is Out Now
The Mellencamp documentary of the same now is also available now on Turner Classic Movies (TCM) YouTube channel.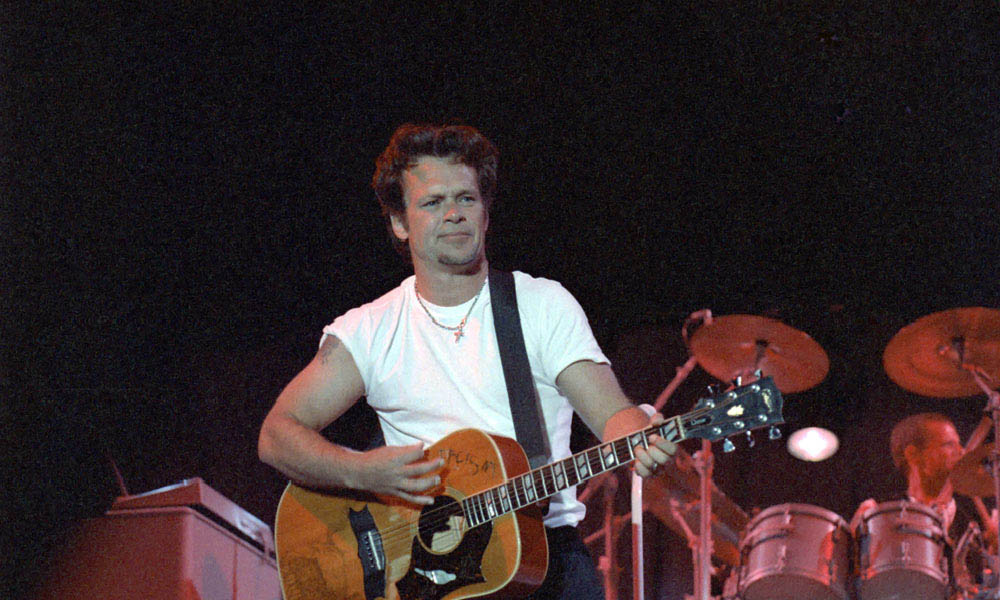 John Mellencamp and Republic Records have released the live album to accompany The Good Samaritan Tour 2000 documentary available now on Turner Classic Movies (TCM) YouTube channel.
The album features live versions of some of John Mellencamp's most popular songs including "Pink Houses," "Small Town" as well as a cover of "Oklahoma Hills" written by Woody Guthrie. You can check out the full tracklist below.
The Good Samaritan Tour 2000 documentary is available on Turner Classic Movie's (TCM) YouTube channel starting today. Next month, John Mellencamp will also appear as a guest programmer on TCM. Look out for more information soon.
The documentary, which is narrated by Academy Award winner Matthew McConaughey, chronicles Mellencamp's historic tour in 2000 when he performed for free in public parks and common spaces across the country. The film was executive produced by Federal Films, produced by John Mellencamp and Randy Hoffman, directed by Shan Dan Horan, mixed by Andy York and has special contributions by Nora Guthrie.
Federal Films is the newly activated film, television, and creative content expansion of Republic Records. The division creates, develops, and produces artist-driven original content that reflects the spirit of the label's culture and amplifies its association with the world's leading talent. With titles including the Amazon Original Happiness Continues: A Jonas Brothers Concert Film, Ariana Grande's Netflix special Ariana Grande: Excuse Me, I Love You, the upcoming Apple TV+ Velvet Underground Documentary and other high profile projects in development, Federal Films is quickly becoming a force in providing premier content to audiences worldwide.
The Good Samaritan Tour 2000 Track list is as follows:
"Small Town"
"Oklahoma Hills"
In My Time Of Dying"
"Captain Bobby Stout"
"Key West Intermezzo (I Saw You First)"
"All Along The Watchtower"
"The Spider And The Fly"
"Early Bird Café"
"Hey Gyp"
"Street Fighting Man"
"Cut Across Shorty"
"Pink Houses"