Jon Batiste Talks EGOT, Activism, And Broadway In New Interview
Insights and epiphanies emerged in the artist's new interview with Apple Music 1.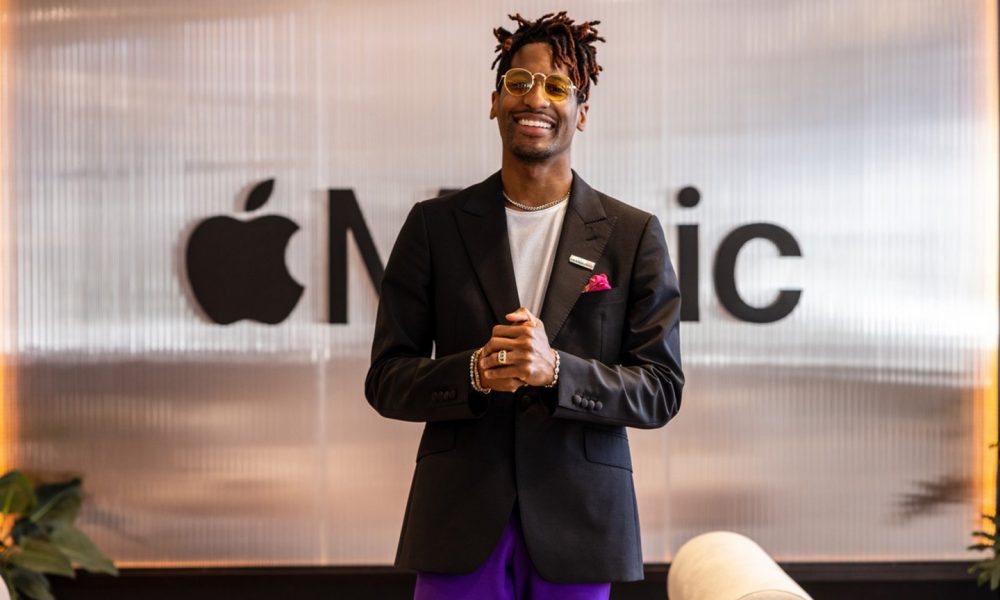 Jon Batiste may be on top of the world, but he didn't get there by sitting around. It seems like the singer/songwriter/bandleader has always got a million ideas running through his head at once. And his recent conversation with Ebro Darden for Apple Music 1 bore that notion out, as Batiste shared his thoughts on everything from taking his talents to Broadway to the ideas that inform his latest album, WE ARE.
With Batiste having now won an Emmy, and Oscar, and no less than five Grammys (four of them arriving just this year), Darden ventured that the artist was getting might close to achieving the coveted EGOT status, needing only a Tony to close the deal. Sure enough, Batiste replied, "I got to write a musical. I actually might do that. I'm working on something right now. I don't want to say too much about it. It's based on the book I really like."
Asked about the larger themes behind the songs on WE ARE, Batiste told Darden the album is "a proclamation that Black culture is quintessential American culture. To express the level of innovation and the foresight in establishing modern democracy in America. And then the reluctance to recognize Black genius in the foundation of that. But then for it to emerge anyway."
Venturing further to explore the connection between African American culture and social responsibility, Batiste told Darden, "there was a time where you couldn't be on a stage and not in some way be representing your people. You couldn't be on a stage and it not be some kind of statement about your humanity or affirming your right to be there… And now we still are fighting for other things. It's more sophisticated marginalization on a lot of levels, but we are still making statements whether we know it or not is all I'm saying. So it's better to make a conscious, informed statement and know the holistic perspective. And that's all I believe activism really is about. It's about affirming humanity, as you said, and about knowing the full perspective and using your agency to make this generation progress."