Go Behind The Scenes With The Jonas Brothers Making The Video For 'Cool'
The band shared the original retro-styled, Anthony Mandler-directed video for 'Cool' in May 2019.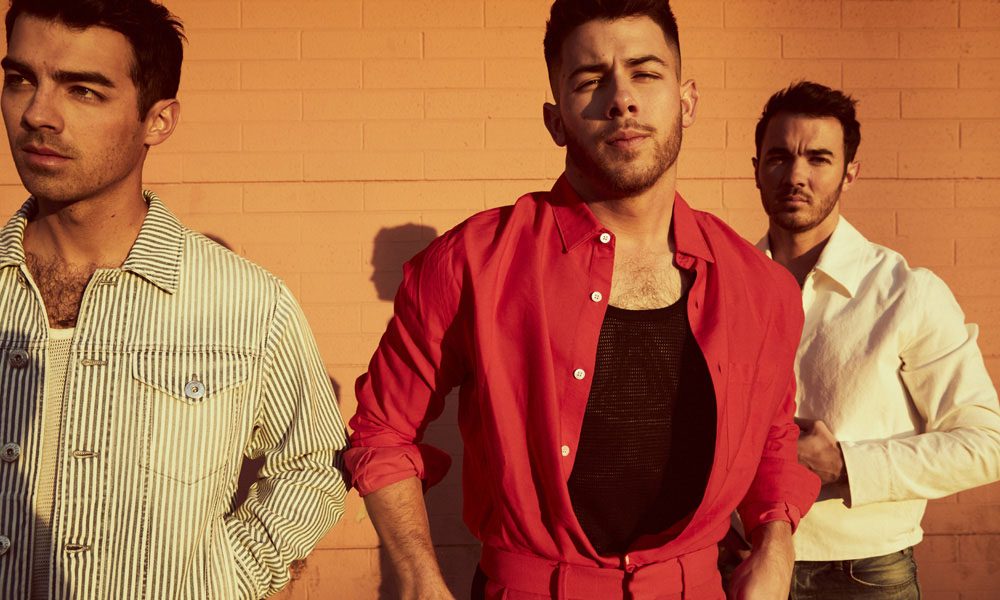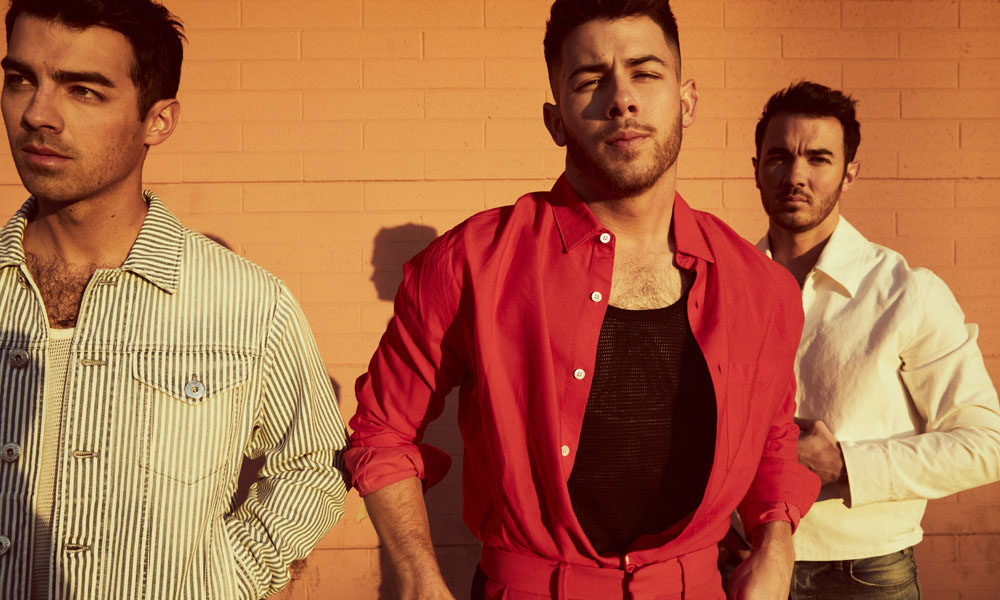 The Jonas Brothers have shared a behind the scenes video revealing how they created the Anthony Mandler-directed music video for their song 'Cool' and why they decided to set the retro visuals in sunny Miami, Florida.
"Right now we're in the busy streets of Miami, doing your typical music video, doing a 'rolling with a Ferrari and dancers down the street shot' – everyone must have one", Nick Jonas says in the behind the scenes footage, which you can check out in full below.
Jonas Brothers - Cool (Behind The Scenes)
When they first launched the 'Cool' video in 2019, The Jonas Brothers told Billboard that they knew they wanted the video to have an '80s theme and that they wanted to film it somewhere warm, seeing as they were really cold while filming their video for 'Sucker' in Hertfordshire, England.
"My whole vision was Wolf of Wall Street on vacation," Joe Jonas said. "So I was very excited to dance on the street with my homies. And I have a moustache, I'm combing my hair."
"Then I showed up on the boardwalk with some parrots and some muscle builder people," Kevin Jonas added. "I felt inadequate next to that huge man. I felt like I'm a very small person…but I also had a captain hat. I was captain of the love boat."
Asked what the hardest part about making the video was, Nick Jonas confessed that he has very sensitive eyes, so when there are bright lights shining in his face, he tends to tear up. "So we were performing the song, which is all about feeling really cool and feeling your best, and I was there crying," he recalled.
As for how they want people to feel when they listen to 'Cool,' Joe Jonas said he wanted listeners to feel as though they are driving in a convertible, hair flowing in the wind, as they drive by unthreatening volcanoes and a sun with a cartoon smiley face.
"You put your hand in your pocket and you pull out a $20 dollar bill that you didn't knows was there," Kevin added. "Don't you just love that feeling?"
Listen to the Best of The Jonas Brothers on Apple Music and Spotify.
Format:
UK English