Joy Oladokun Launches Apple Music Country Radio Series 'Light On Radio'
The first episode of 'Light On Radio' is available to stream starting Thursday, May 26.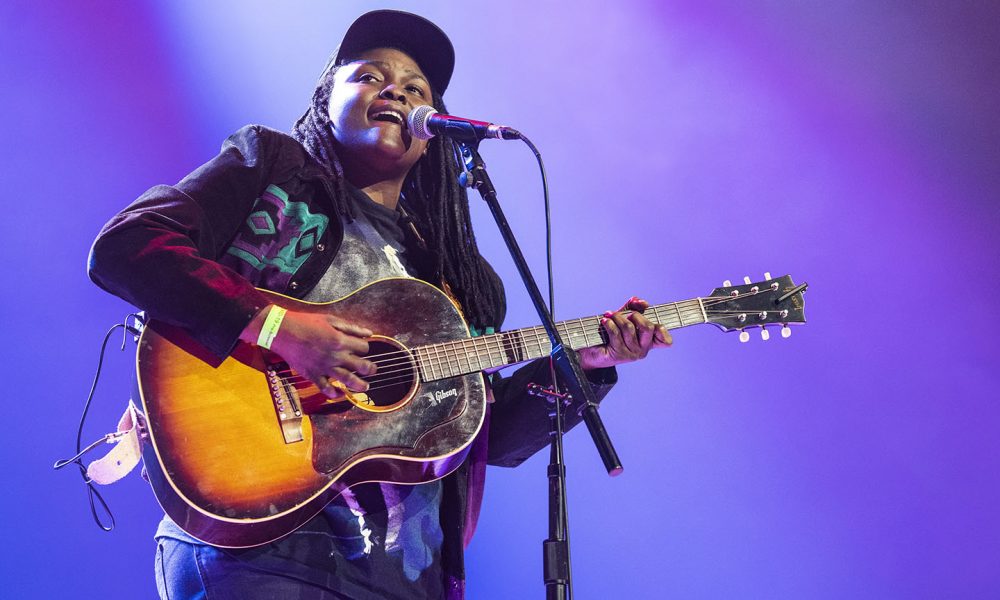 Americana Music Award nominee Joy Oladokun has now launched a radio series called Light on Radio, airing on Apple Music's radio station Apple Music Country. According to the press release, the show is hosted bi-weekly and celebrates "music's power to bring people together and shines a light on [Oladokun's] favorite artists, songwriters, and storytellers.
"This is a radio show about life, love, mental health, and good tunes. I'm really excited to share songs that I love and songs that I've forgotten about and also to talk about things that really matter to me," she says in Light on Radio's first episode. "I think that music is this great medium that we have to say things that really mean a lot in ways that aren't as offensive to the palate, so let's have some hard but good discussions."
She elaborates further, "I really do believe with my whole heart that music is one of the means that we have to help each other and heal each other and it's this really spiritual cosmic force that can be used for great good if you're paying attention. I'm gonna play songs that I love and play songs that have helped me through hard times or play songs that have asked hard questions of me or the people who wrote them."
According to the show's official description, "Oladokun will highlight songs of all shapes and sizes—new and old, popular and obscure, hits and B-sides—across intimate, contemplative conversations that also give listeners useful and thought-provoking tools to dig into what makes their own favorite songs tick."
The first episode of Light on Radio goes live at 3:00 pm PST via Apple Music. The show will also be available to stream at any time afterwards with an Apple Music subscription.
Most recently, Oladokun made her major label debut with album in defense of my own happiness, which was released in June 2021, and featured collaborative tracks with Jensen McRae and Maren Morris.