Juanes Returns With 'Vida Cotidiana (Deluxe Version)'
The album features new tracks 'Semilla' and 'La Versión En Mi Cabeza.'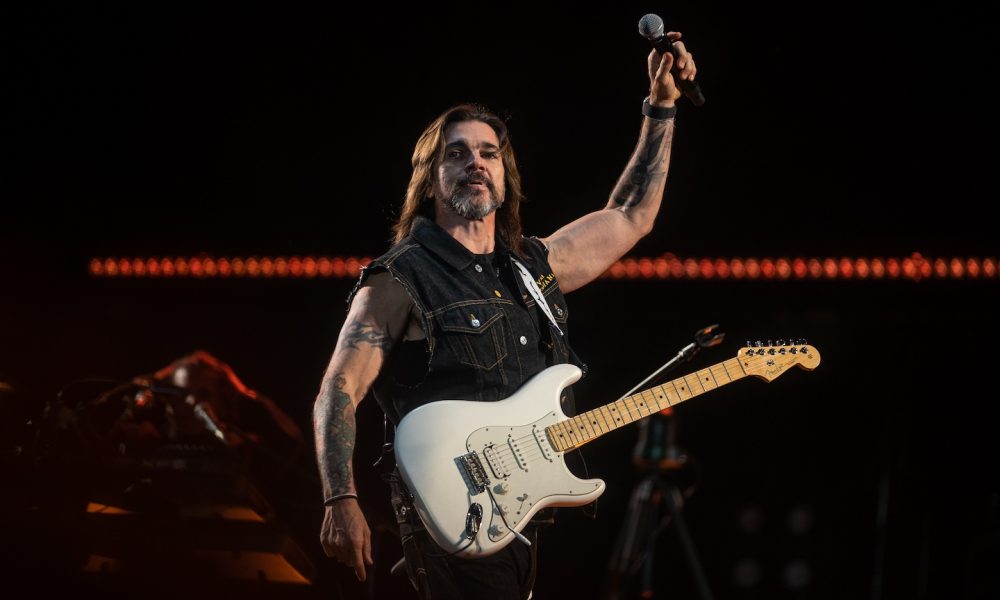 Juanes has shared a deluxe version of his celebrated new album Vida Cotidiana. Already widely acclaimed and Juanes most personal album to date, the project combines a fusion of his early rock and folkloric roots with the deeply introspective examination of a matured, master songwriter.
The album's recent recognition by members of the Latin Recording Academy lead the way in the Colombian rock superstar receiving four Latin Grammy nominations. The new deluxe edition features "Semilla" (an homage to his children Luna, Paloma & Dante), and "La Versión En Mi Cabeza," which translates to "The Version In My Head."
Juanes - Semilla (Lyric Video)
Last we heard from Juanes was in June, when he shared a powerful music video for "Mayo," an 'inspired by real life events' visual dealing with a nation forced to process the tragic loss of life from the use of violence in confrontation.
On "Mayo," the Pink Floyd-inspired track, the Colombian songwriter and global advocate for peace, takes us deep inside the heart wrenching national emotion stirred by tragic events surrounding the countries paralyzing month-long May 2021 protests fueled by workers and students. The song is featured on Vida Cotidiana.
Says Juanes regarding the track, "This song came to me because I was so frustrated as I was watching turmoil unfold on social media in real-time during the May 2021 protests in Colombia. People threatening to burn policemen, police firing at young protesters on the streets, it was a surreal moment of chaos in my country, and I began writing on the horror and heartbreak I was witnessing.
"But instead of an aggressive feel, I've always been a very big fan of Dark Side of the Moon era Pink Floyd, and began thinking of how they utilized music to evoke surrealism and chaos, so David Campbell came and did an arrangement of strings that was just amazing, and resulted in one of my favorite tracks on the album."