Juanes Returns With Highly Anticipated New Album 'Vida Cotidiana'
Juanes has also shared a music video for album standout 'Cecilia.'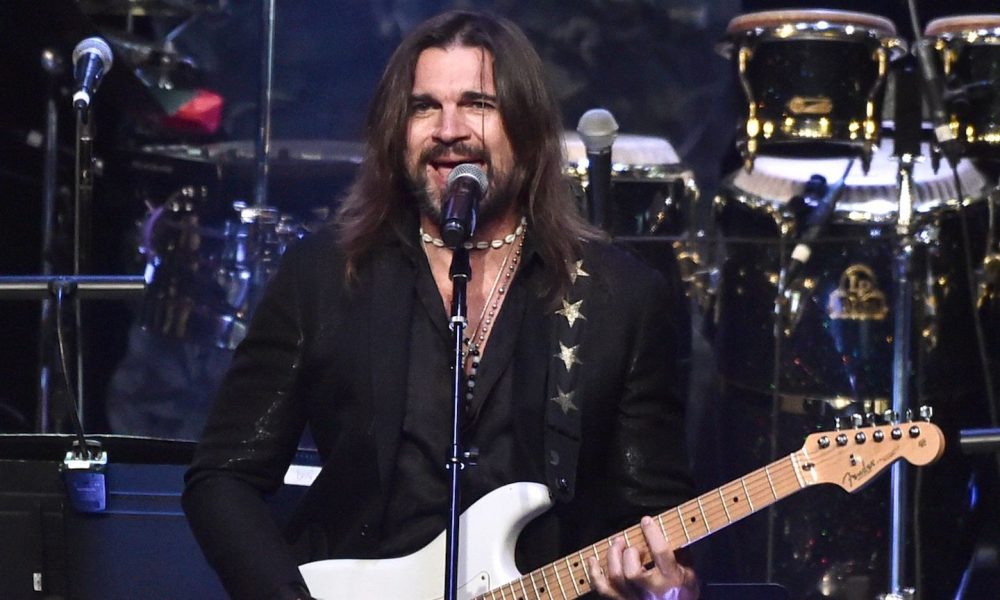 Juanes has released his highly anticipated 11th album Vida Cotidiana, marking the global Latin music ambassador's first all-original studio album since 2019's Más Futuro Que Pasado.
This new creative cycle meshes his immersive return to his electric guitar rock roots (begun with his recent Grammy and Latin Grammy winning Origen tribute album), with a deep dive back into his own long-praised skill as an ardent songwriter.
Juanes, Juan Luis Guerra - Cecilia (Official Video)
On this project, he turns his focus inward from the pandemic to reexamine his matured take on life, love, family, social concerns, and more. The wide praise for the artistry already displayed on the advance singles clearly suggests the album will be one of the standout Latin albums of the year, and a new creative pinnacle in Juanes' distinguished career.
"I think this is my best album as a musician, composer, and performer. All my previous experiments were certainly valid—getting out of your safe zone and feeling uncomfortable can provide a transformative experience. But this new session returns to the places that are closely connected with my essence…the sounds and current subjects from the deepest part of my heart & soul," says Juanes.
To celebrate the release, Juanes has also shared a video release for standout track "Cecilia"—featuring Latin music legend Juan Luis Guerra. The track is dedicated to Juanes' wife Karen Cecilia Martinez.
Regarding the track Juanes says, "I wrote 'Cecilia' as an answer to another song on the album called 'Gris.' 'Gris' was the dark side of a situation between my wife and I, and 'Cecilia' is about reconciliation. It's a song about looking into each other's eyes and still recognizing ourselves as a couple, working out the differences and keep dancing our lives together. For me, having Juan Luis Guerra on the song is such an honor and I am so proud of this incredible musical moment. This is a celebration of my love for Cecilia, my family, of being able to work with Juan Luis, and of my love for Caribbean music."