Remembering Judy Garland's Charismatic Take On Charlie Chaplin's 'Smile'
Garland's 1963 appearance on 'The Ed Sullivan Show' was a 'replay' of her spot on 'Sunday Night at the London Palladium' a few weeks earlier.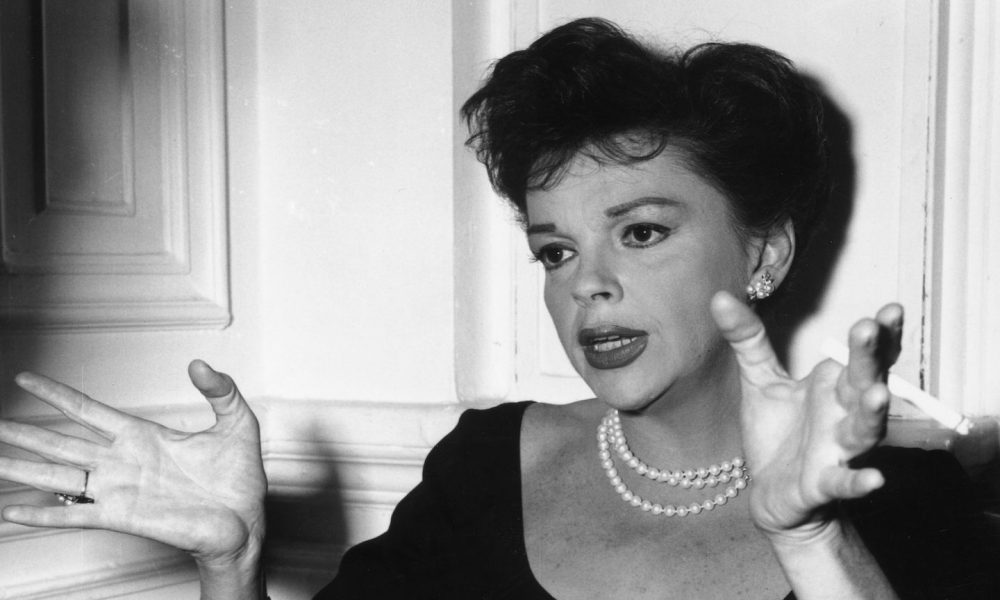 When Judy Garland appeared on The Ed Sullivan Show of April 14, 1963, she was part of a very special and unusual feature on the beloved variety series.
The incomparable but tragic entertainer, born on June 10, 1922, only appeared on Sullivan twice, and this first occasion was actually a "replay" of her appearance on another long-running television institution. On the evening of March 10, 1963, the UK's ATV network broadcast that week's edition of Val Parnell's Sunday Night at the London Palladium. From it, this performance by Garland of Charlie Chaplin's tearjerking composition "Smile" survives in the archives along with her triumphant "I Could Go on Singing."
Judy Garland "Smile" on The Ed Sullivan Show
A month after that broadcast, by special arrangement, Ed Sullivan's introduction on his own show had him not only enthusiastically telling his audience about that Palladium event, but rebroadcasting Garland's contributions. Still only 40 at the time, her personal troubles are there to see in her gaunt face and strained expression, but she nevertheless puts everything into a typically charismatic performance.
"Smile" had its origins in the theme for Chaplin's 1936 film Modern Times, with lyrics inspired by that movie added by John Turner and Geoffrey Parsons in 1954. As soon as that was published, it prompted a flurry of recordings, including one by organist Ken Griffin and another by Harry James. The song has gone on to be interpreted on record more than 750 times, another notable versions including those by the Ray Charles Singers in 1964, Stanley Turrentine in 1968, Chet Atkins (1973), Oscar Peterson (1974), and, on the 1995 album HIStory: Past, Present and Future, Book 1, by Michael Jackson.
Garland's only other appearance on Sullivan came on the October 3, 1965 edition, when she sang "Come Rain or Come Shine" and "Rock-a-bye Your Baby." Sadly, she would die of an accidental drug overdose only four years later.
Watch all the latest archival videos from The Ed Sullivan Show on the program's official YouTube channel.