Hanif Abdurraqib And BAM Celebrate 30 Years Of 'Juice' With Special Screening
Abdurraqib spoke with actor Kahlil Kane, screenwriter Gerard Brown, and Keith Shocklee of The Bomb Squad.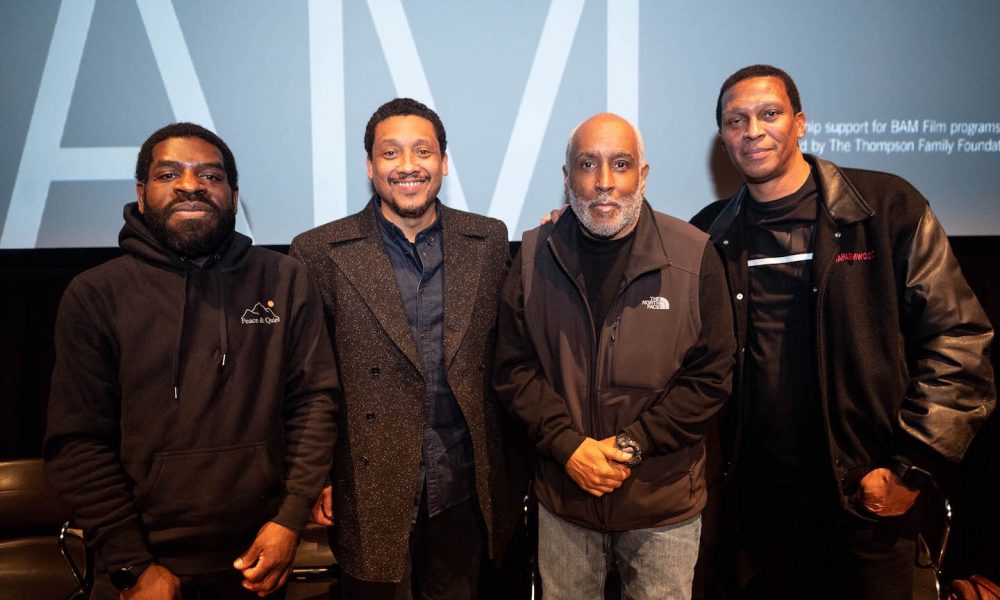 This past Friday, March 11, BAM's Spring Music Series continued with a 30th anniversary screening of Juice and post-screening Q&A moderated by Spring Music Series curator Hanif Abdurraqib.
Abdurraqib spoke with actor Kahlil Kane, screenwriter Gerard Brown, and Keith Shocklee of The Bomb Squad to a rapt audience immediately following the screening of the film.
The film, directed by Ernest Dickerson, premiered in 1992 and starred Tupac (in his first major film role). It is considered one of the greatest hip-hop films of the 90s, with a soundtrack of classic cuts from Naughty by Nature, Eric B. & Rakim, Too Short, and Cypress Hill, as well as a score by the vanguard production team Bomb Squad.
Curated by author/poet and cultural critic Hanif Abdurraqib, BAM's Spring Music Series includes performances from some of the most influential artists in the space right now including Little Simz, Moses Sumney, Devonté Hynes, and the world premiere of Omar Offendum's hip-hop musical, Little Syria. The Spring Series is BAM's first foray into live musical performances since the start of the pandemic, and what's equally special about this lineup is that every artist is either African or African American.
Though not appearing on the Juice soundtrack, Tupac steals the show as Bishop in the New York film about hip-hop-obsessed teens succumbing to the criminal lifestyle.
Eric B & Rakim's "Juice (Know The Ledge)" is the standout, but Rakim's one-time rival Big Daddy Kane also delivers with "Nuff' Respect." Co-produced by Hank Shocklee, a member of Public Enemy's Bomb Squad production team and co-owner of the short-lived SOUL imprint, Kane's track incorporates pop culture references into lightning-fast braggadocious rhyming, including the confounding turn of phrase "Heavens to Murgatroyd," uttered by Snagglepuss on The Yogi Bear Show.
New York rap outfit EPMD represent with "It's Going Down," in which both MCs separately mention Michael Jackson; it would also appear on their hit album Business Never Personal the following year. 1991's breakout stars Naughty By Nature lead off with "Uptown Anthem," not long after having changed their name from The New Style. Cypress Hill (listed as "Cypress Hill Crew") and Oakland OG pimp rapper Too $hort also throw down on Juice, in what is a rare instance of one of the best hip-hop soundtracks featuring an almost perfect balance of West Coast and East Coast hip-hop.
Listen to the Juice Soundtrack on Apple Music and Spotify.