Digital Deluxe Version Of Juice WRLD's 'Fighting Demons' Is Out Now
The Deluxe Edition features the new Juice single, 'Sometimes.'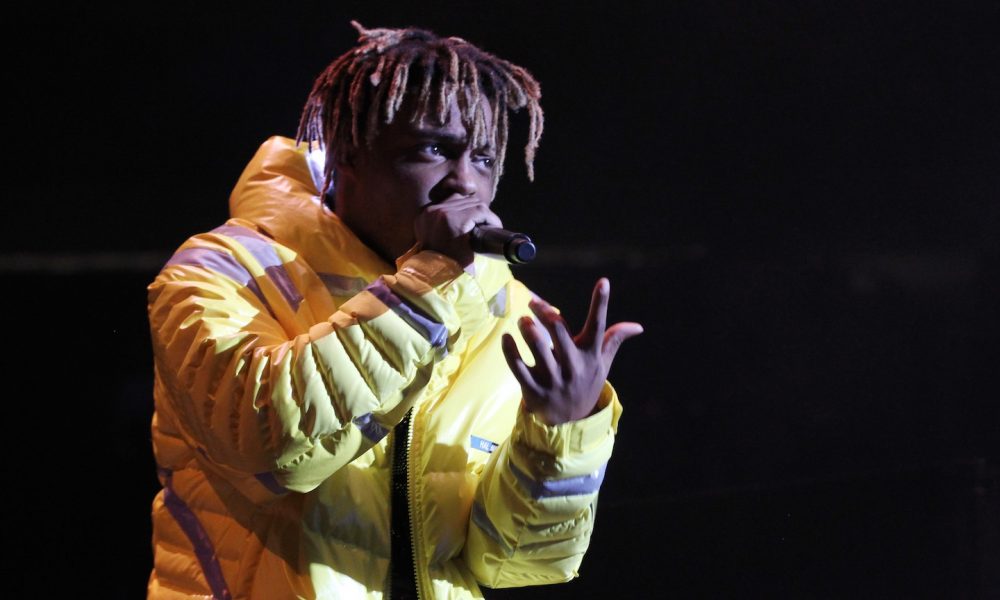 The Digital Deluxe Edition of Juice WRLD's new album, Fighting Demons, which features new track "Sometimes," is out now.
The original version of the album features collaborations with Justin Bieber, Trippie Redd, SUGA of BTS, and Polo G. Fighting Demons vinyl, CDs and cassettes are available via 999club.com, along with album merch bundles. Limited edition exclusive opaque red vinyl editions are available only at Target.
Earlier this month, Juice's team released a music video for the late artist's single, "Cigarettes." The official music video follows the release of the official music video for "Go Hard 2.0," which is also included on the new Fighting Demons (Digital Deluxe Edition).
Directed by Steve Cannon, the music video includes a cameo from standout actor Angus Cloud from HBO's hit show Euphoria and touches on the complexities and nuances of overcoming addiction.
"Cigarettes" was originally leaked in 2018 and quickly became a fan favorite. These are his first new songs since his last album, Fighting Demons was released in December.
Recently, Juice's manager Lil Bibby and music video director Steve Cannon partnered exclusively with Vevo for the latest installment of Vevo Footnotes to reveal new insight behind making the posthumous video tribute "Already Dead."
In the visual, Lil Bibby and Steve Cannon talk about almost losing the session to the song, Juice WRLD's struggles with inner demons and his dreams of one day creating his own amine. "Already Dead" was the lead single from Juice WRLD's fourth studio album Fighting Demons.
In the video, Cannon explains the idea behind the video, saying, "This character is named 'Anti-Juice.' He represents the internal struggle Juice faced within himself. Anti-Juice regenerating is a metaphor for the resilience of mental health issues. Every time Juice appears to get a leg up on Anti-Juice, he bounces back more fiercely (a classic anime trope)."