Juvenile Releases 'Vax That Thang Up' Remix PSA Video
Juvenile turns his 1998 hit into a summer-ready vaccine anthem.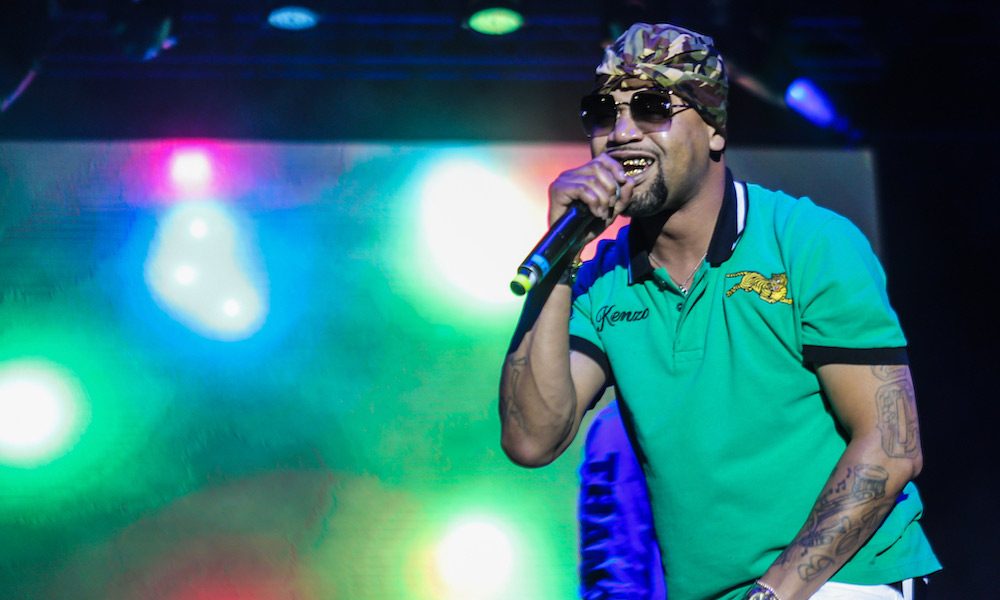 Cash Money legend Juvenile has dusted off his classic 1999 hit "Back That Azz Up" with a new remix encouraging young people to get vaccinated with "Vax That Thang Up."
Sponsored by BLK, a dating app for Black singles, the PSA reunites Juvenile and producer Mannie Fresh, with Mia X replacing Lil Wayne on the parody.
"Girl you can be the queen / after quarantine / we could meet up at the spot and we can do the thing," raps Fresh, while hip-hop veteran Mia X swaps out Wayne's verse with, "If you wanna smash some dude named Scott, go, go, go get the shot."
BLK presents "Vax That Thang Up" ft. Juvenile, Mannie Fresh, and Mia X
"I just wanted to do something positive for my people and to stand in the front to show that I'm willing to sacrifice my life not just for me but also for my family," said Juvenile in a press statement. "We don't know what we're facing right now but we really do all need to be vaccinated so we can continue to do our thing and survive."
Once a fixture on MTV's TRL, "Back That Azz Up" was the song of that summer and is poised to reign again.
"The crazy thing was the song was probably a year and a half old. Juvenile was already doing that song in clubs, but it didn't have that beat to it, so it didn't have the impact," said Fresh in an interview with Complex.
"It was more like a DJ backspinning and him saying his rhymes, but no music on top of it. I was just like, 'Dude, that song is so incredibly cool, you just gotta figure it out how you make it touch everybody.' If we put 808 drums under this with the bounce, we got the hood. We got to get white America too, how do we do that? I was like, 'If we put some classical music on there, not only are you going to get young kids [but white America too].'"
Your move Sisqo.