Kae Tempest Shares Emotive New Video For 'Don't You Ever' Ft. Daisy Beau
The new track also features on Tempest's critically-acclaimed current album, 'The Line Is A Curve'.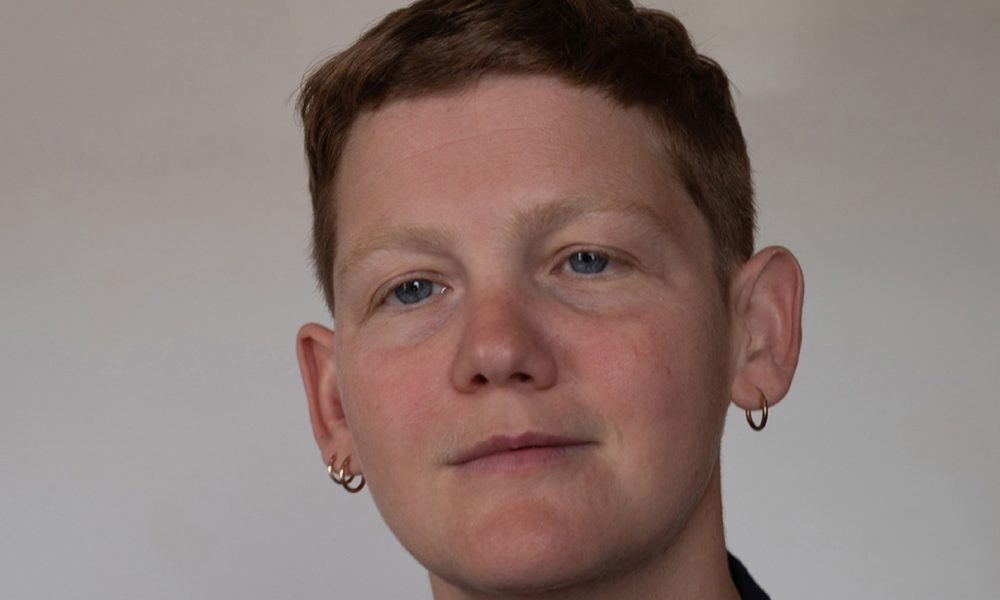 Following the release of their Top 10, critically acclaimed new album The Line Is A Curve, Kae Tempest reveals a video for the track "Don't You Ever." Beautifully shot, the video was filmed in London and Bristol by Gabi Norland and features artist Daisy Beau, plus a cameo from Kae's dog Murphy. You can watch the video below.
Of "Don't You Ever", Kae says: "When I was 19, I was in a band with my friends, we used to play pubs, squats, and parties in SE London where we lived. This song started its life in that band. The guitar line and vocal hook written and performed by Luke Eastop and Daisy Beau are the same as they were. It's been 15 years since that time, but I've never let go of this song, it's stayed with me, and when I was working on The Line Is A Curve, I just knew I wanted to record a version of it.
Kae Tempest - Don't You Ever (Official Music Video)
"So I invited my old friends into the studio, and we played it together for the first time in 15 years. Kwake Bass on drums, Archie Marsh on bass. Dan Carey took samples from the session and produced this track from it. I wrote a new lyric to give it new life. It's special to me because it brings the past into the present; those were important days in the story of my creativity and my life, and it's testament to Dan's skill and care that he could use his perspective to create something new that had its roots in something old and facilitate new life for this beautiful song. I love Daisy's voice and Luke's guitar playing. I feel so glad that we can play together all these years later."
Kae Tempest has firmly established themselves as one of the most important talents to emerge from the UK in recent years, with a string of accolades including four studio albums, a novel, their first work of non-fiction (On Connection), three plays, and five collections of poetry; add to that their first UK Top 10 album with The Line Is A Curve, which has streamed over 7 million times since release plus a recent sold out tour, Kae's reputation has reached new heights in 2022.
They also appeared on Later with Jools Holland last week and are set to headline WOMAD and Greenbelt festivals, as well as perform at Glastonbury Festival, Latitude, Edinburgh International Festival, Green Man, and All Points East, to name just a few.