Watch Karol G's Electrifying NPR 'Tiny Desk' Performance
Karol G also recently announced her 'Mañana Será Bonito' tour.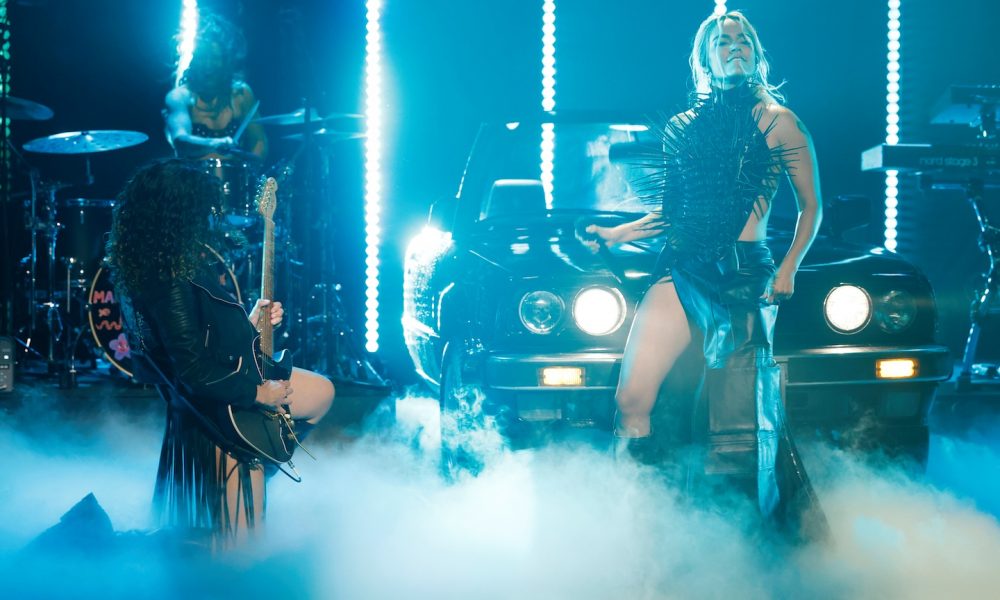 Pop icon Karol G stopped by NPR's "Tiny Desk" to offer up a stunning performance. The singer performed "CAROLINA," "GUCCI LOS PAÑOS," "PERO TÚ," and "MERCURIO." Watch the entire session below.
Says NPR's Anamaria Sayre of the performance: "Arriving at the Tiny Desk not long after becoming the first female artist to have a Spanish-language album top the Billboard 200 chart, Colombian singer Karol G shined brighter than ever. With an all-female crew backing her, the proud energia femenina and the prowess of a band dominated exclusively by women is undeniably brilliant here.
Karol G: Tiny Desk Concert
"It was also the first time in many years, she said, that she hadn't rehearsed without her typical on-stage equipment, like in-ear monitors. 'I forgot how cool it feels,' she said. Authenticity isn't a prescription for Karol G, it's a natural state — something that she carries with her, waiting for the next opportunity to reveal another version of Carolina."
Karol G is also set to embark on her first U.S. stadium tour. The Mañana Será Bonito stadium tour, sharing its name with her massively successful 2023 album, will kick off August 11 at Las Vegas' Allegiant Stadium, followed by stops in Pasadena, CA, Miami, FL, Houston & Dallas, TX, and East Rutherford, NJ.
The tour adds another major achievement to an already huge year for the Latin pop star. Karol recently made her SNL debut to perform "Mientras Me Curo Del Cora" and "Tus Gafitas," on an episode hosted by Ana De Armas.
As a further sign of her success, Karol also recently won eight out of eight Latin AMA awards she was nominated for, including Artist of the Year and Tour of the Year for last year's $trip Love shows. $trip Love currently holds the record for the highest-grossing U.S. tour by a Latin woman in history, with Billboard Boxscore reporting it grossed $69.9 million across 33 shows in North America.