Katy Perry Gets Festive In 'Cozy Little Christmas' Music Video
Everything's coming up cosy in the new music video for Katy Perry's holiday song, 'Cozy Little Christmas,' an homage to stop-motion holiday classics.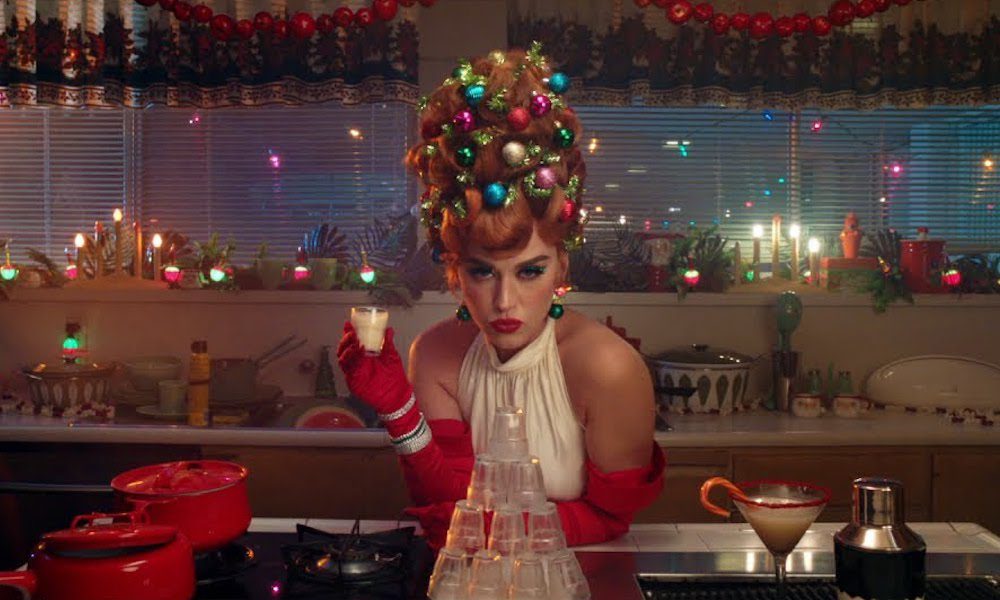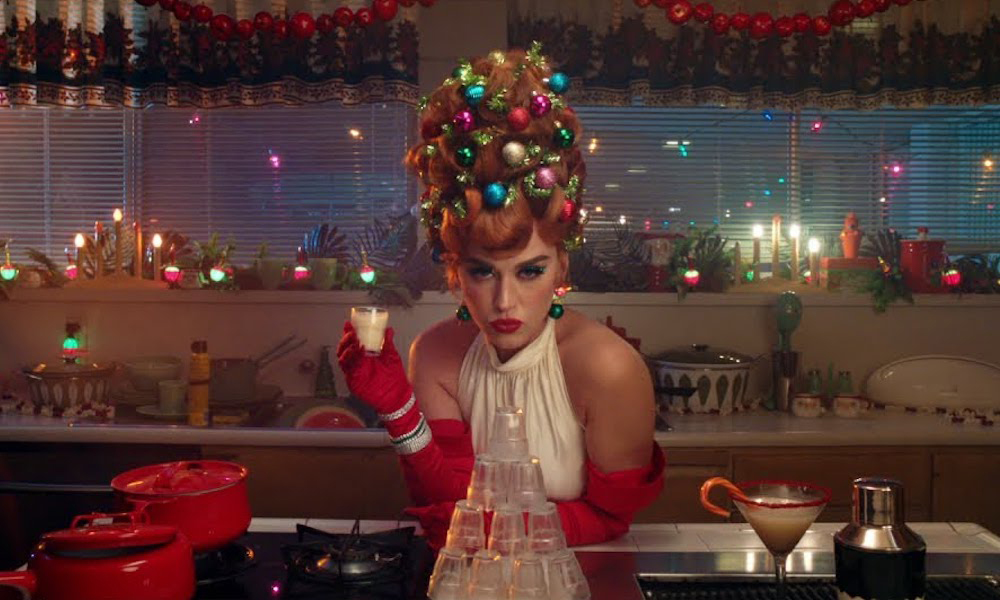 Everything's coming up cosy in the new festive music video for Katy Perry's holiday song, 'Cozy Little Christmas'.
'Cozy Little Christmas' first premiered in November of last year as an Amazon Music exclusive track, and now gets a wide release on all streaming services and an eye-popping music video to match.
The queen of kitsch delivers another campy visual, looking like the holiday version of Carmen Miranda, with ornaments in her hair and getting tipsy off eggnog.
Katy Perry - Cozy Little Christmas
The video is also a clear homage to the 1964-stop-motion animated television classic, Rudolph the Red-Nosed Reindeer, as Perry is joined by dancing snowmen and the abominable snowman.
On 'Cozy Little Christmas'. Katy sings about her favorite time of year, reflecting on a holiday season spent with family in Denmark. She co-wrote and co-produced the track with Greg Wells, who produced "Waking Up In Vegas," and Ferras Alqaisi, who co-wrote several songs on Witness.
Out of the onslaught of holiday music the season offers, Perry's holiday single deserves another go-around, with the kind of cheeky lyrics and Motown-inspired arrangement and backing vocals.
"So, Mr. Santa, take the day off/Get a massage, 'Cause we've got this one all under control/A little whiskey, we're getting frisky (ooh!)/And slow dancing to Nat King Cole," she sings.
It's a delightful palette cleanser to the more schmaltzy music of the season and honestly, we could listen to a whole album of it.
Along with sharing the video, Perry also announced she'll be launching "25 Days Of Cozy" countdown. She's launched a mini-holiday site with an advent calendar that promises, "special holiday surprises everyday."
For the first day of Christmas, Perry shared a festive pin-up photo of herself lounging poolside, followed by the premiere the official music video for 'Cozy Little Christmas' on 2 December. Who knows what the singer has in story in her holiday bag of tricks for the rest of the season?
'Cozy Little Christmas', follows Perry's recently shared single, 'Harleys in Hawaii'. While there's been no official confirmation around a new album, it's clear we'll be seeing more of her in 2020.
Listen to the best of Katy Perry on Apple Music and Spotify.
Format:
UK English