Watch The Video For Katy Perry's New Single, 'Harleys In Hawaii'
Directed by Barcelona-based studio Manson, the music video lives up to the song title as the singer rides a Harley on a Hawaiian highway.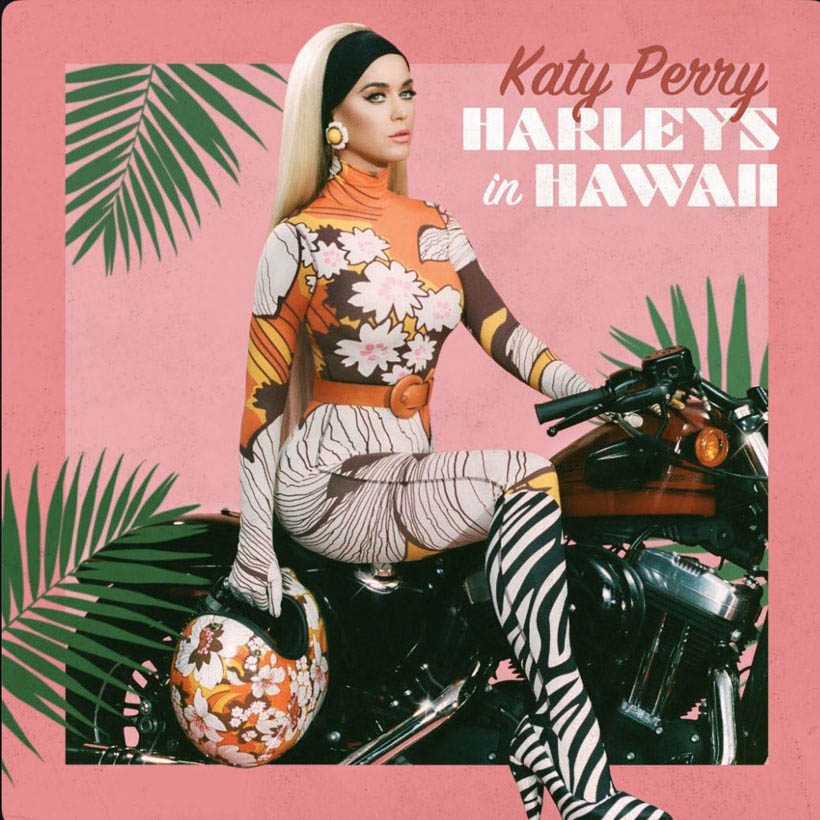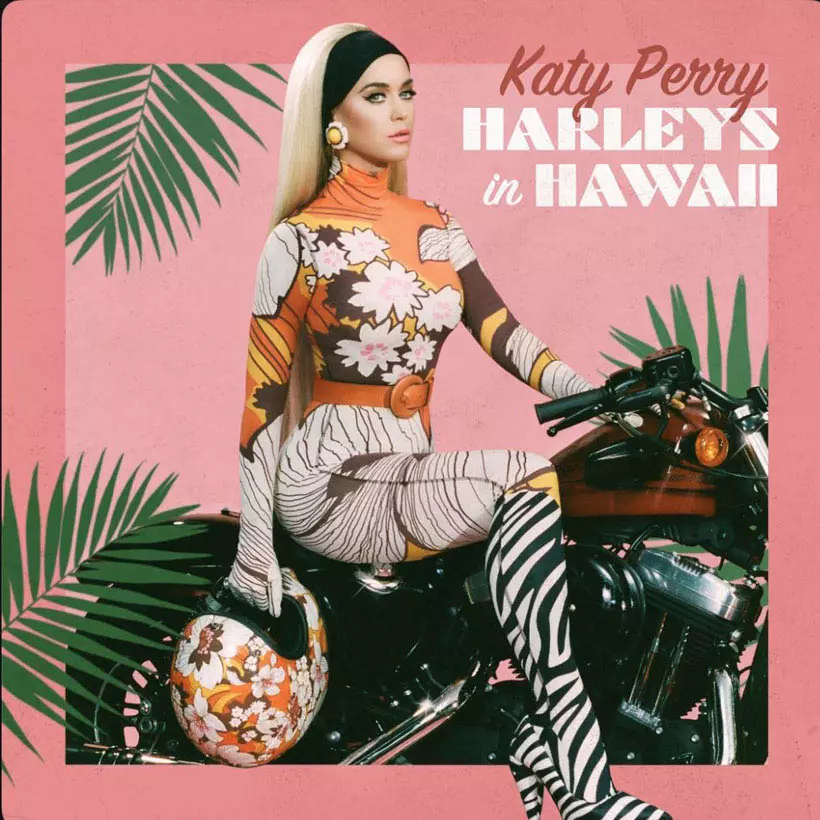 Katy Perry has released her new song 'Harleys in Hawaii.' Perry co-wrote the song with Charlie Puth, Johan Carlsson and Jacob Kasher Hindlin, all of whom also worked with her on previous single, 'Small Talk.'
Directed by Barcelona-based studio Manson, the music video lives up to the song title as Perry cruises a Harley down a heart-shaped Hawaiian highway, stopping along the way to sing karaoke at a tiki bar or sit along the shoreline and gaze out at the Pacific. You can check the video out below.
Perry released the artwork for the song on her social media accounts Monday. In the cover art, she's decked out in a 1960′s-inspired fitted jumpsuit, zebra boots, and is, of course, sitting on a motorcycle.
'Harleys in Hawaii' comes on the heels of Perry's current single, 'Small Talk' and the Gold-certified hit 'Never Really Over,' backing up Billboard's assertation that "the Katy Perry Renaissance…is here, undeniably and spectacularly…Perry is making her most exciting music in years, and within the span of a few months, she has completely shifted expectations for her next project among pop junkies."
Perry has yet to reveal if her new singles are leading up to her sixth album, which would follow up 2017's Witness.
In her 10 years with Capitol Records, Katy Perry has racked up a cumulative 30+ billion streams alongside worldwide sales of more than 43+ million adjusted albums and 133+ million tracks. Her 2015 Super Bowl performance is the highest-rated in the event's history. She is the most-followed person globally on Twitter, and the first to surpass 100 million followers. She is the only female artist to have four videos surpass a billion views each. Her videos for 'Firework' and 'Last Friday Night' have over one billion views, while 'Roar' and 'Dark Horse' have surpassed the two billion mark.
Listen to the Best of Katy Perry On Apple Music and Spotify.
Format:
UK English