Katy Perry, Demi Lovato Among Stars Performing At 'Celebrating America' Inauguration TV Special
'Celebrating America' was hosted by Tom Hanks and also featured the talents of Bruce Springsteen, Foo Fighters, Justin Timberlake and many more.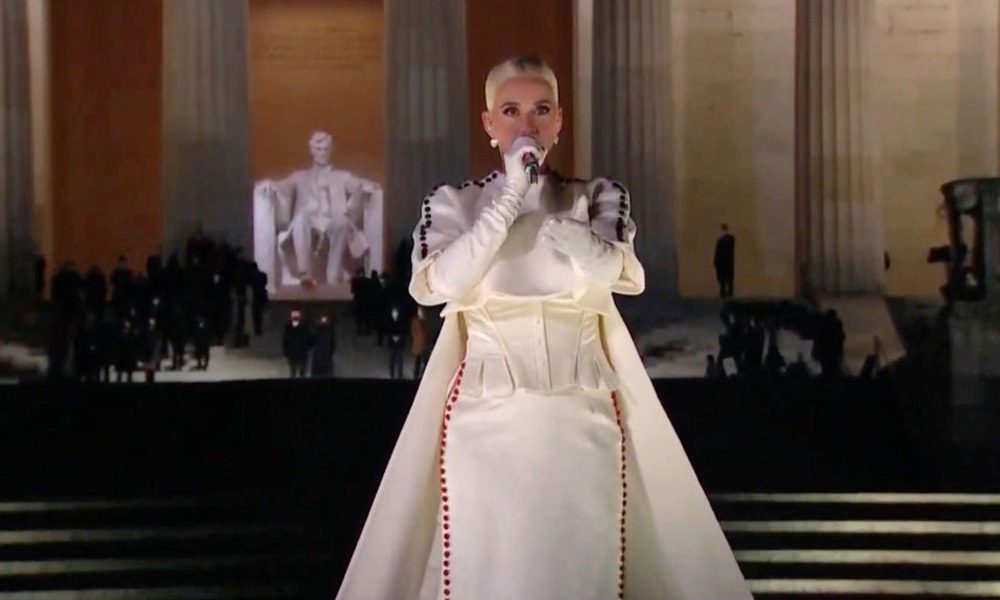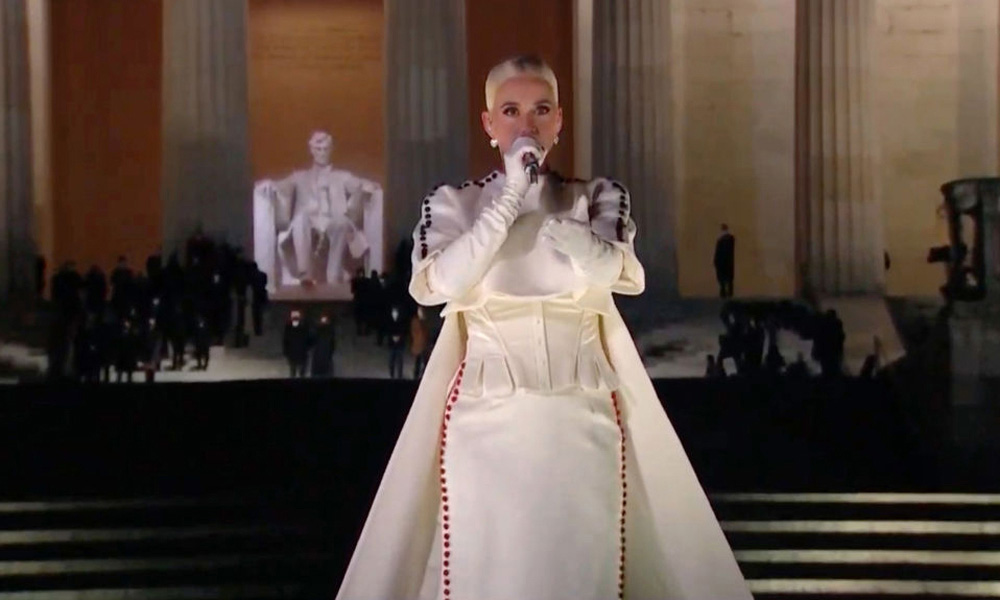 Katy Perry, Demi Lovato, Jon Bon Jovi and Black Pumas were among the stars who performed at last night's special 'Celebrating America,' television special in honor of the inauguration of President Joe Biden and Vice President Kamala Harris.
'Celebrating America' was hosted by Tom Hanks and also includes the talents of Bruce Springsteen, Foo Fighters, Justin Timberlake and many more from all around the country.
Earlier in the day, January 20, Lady Gaga, Jennifer Lopez and Garth Brooks all performed at the Biden and Harris inauguration.
Following the ceremony, New Radicals reunited for a lively rendition of "You Get What You Give" joining other acts including Andra Day for a virtual parade to celebrate the new president and vice president.
Bruce Springsteen opened 'Celebrating America' by performing his 2012 Wrecking Ball cut, "Land of Hope And Dreams" on the steps of the Lincoln Memorial, with a guitar in hand. The song's lyrics fit perfectly with the hopeful nature of the new presidential administration, with Springsteen assuring, "Leave behind your sorrows/Let this day be the last/Tomorrow there'll be sunshine/And all this darkness past."
Black Pumas later brought a little Texas to 'Celebrating America'. The Grammy-nominated group, who are up for three awards this year, including album of the year and record of the year – staged their song "Colors" from Austin, Texas.
"Congratulations to President Biden and Vice President Harris on this historic win, we hope you enjoy the music," lead singer Eric Burton said before launching into a lively and emotional performance.
Jon Bon Jovi offered up an acoustic version of The Beatles' tune "Here Comes the Sun," reflecting the hopeful mood of many Americans as Joe Biden and Kamala Harris were sworn in.
For their slot, Foo Fighters were introduced by Mackenzie Adams, a kindergarten teacher who went viral for her high-energy virtual classes amid the COVID-19 pandemic.
"This next song is for Mackenzie and all of our unshakable teachers who continue to enlighten our nation's students every day," Dave Grohl said to introduce "Times Like These," the all-too-appropriate 2003 song from the band's fourth album, One by One.
Demi Lovato joined forces with healthcare workers across the country for the broadcast. Lovato – rocking a short cropped pink hairdo and baggy business suit – sang Bill Withers' iconic "Lovely Day," demonstrating her effortless ability to hit show-stopping high notes and then drop immediately back into the groove of the song without missing a beat. Lovato's performance was intercut with footage of healthcare workers singing along or performing on instruments, as well as the Biden family watching from the White House and bopping along.
Following Lovato's performance, Katy Perry wrapped the evening with a fitting "Firework" in front of the Washington Monument.
The singer — dressed in an all-white evening gown with matching cape and beaded sleeves — performed form the steps of the Lincoln Memorial as fireworks shot across the sky above her. As she sang the standout track from her blockbuster album Teenage Dream, the camera showed President Joe Biden with first lady Dr. Jill Biden and Vice President Kamala Harris with second gentleman Doug Emhoff standing on balconies overlooking the incredible display raining over Washington, D.C.