Katy Perry Shares Las Vegas Residency Setlist Ahead Of Opening Night
The setlist will include 'Firework,' 'I Kissed A Girl,' and more.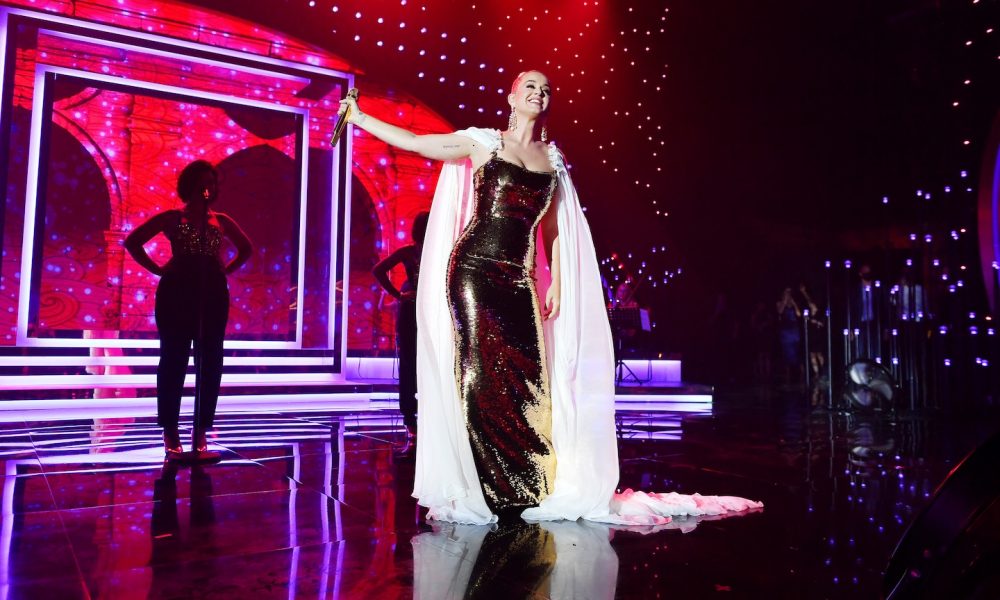 Katy Perry has shared the setlist ahead of the opening night of her Las Vegas residency. The singer kicks off her run of shows tonight (December 29) at The Theatre at Resorts World resort/casino. It will continue until March 19, 2022.
Sharing a video of herself putting together the handwritten list, Perry wrote on Instagram: "TOMORROW you can officially come to PERRY PLAYLAND. Where you can come and sing along to so many of your favorite songs! #PLAY."
The list, which you can view below, includes hits such as "Chained To The Rhythm," "California Gurls," "Firework," "Never Really Over," and "I Kissed A Girl."
Earlier this month, Perry, in collaboration with Theta Network, launched her first set of NFTs for her fans worldwide on December 15 on ThetaDrop.
To mark this launch event, Katy Perry auctioned the iconic "Golden Lion" itself from her global viewed performance in 2015. As over 100 million fans from 130 countries will remember, Katy opened her performance by entering the stadium atop a giant golden lion singing her 2013 song, "Roar," which topped music charts in twelve countries. Fans will get the chance to bid for this iconic physical item as a one-of-one NFT, a limited edition behind the scenes look of Katy giving herself a little extra motivation, and digital collectible NFTs commemorating the Theta partnership.
Beyond simple digital art collectibles, these Theta NFTs bridge the gap between the physical and digital world to deliver tangible value to their owners and capture a part of the live experience. Upcoming NFTs will connect Katy Perry fans with enviable and unique experiences, including merchandise, access to her nostalgia store, backstage access to her shows, and meet and greets at her Vegas residency.
"By starting a residency in Las Vegas, I'm following in the footsteps of some personal heroes of mine, but of course we always approach it a little differently," says Katy Perry. "Unlike other residencies, fans will get the opportunity to own a part of the show and my musical story in the form of Theta NFTs. The moments we're auctioning are particularly important to me and serve as a kind of highlight-reel of my past and present for my career, so they're very significant and personal.