Katy Perry Preparing For A Vegas Residency
The best-selling pop star is reportedly heading to Sin City later this year, where she'll partner with Resorts World.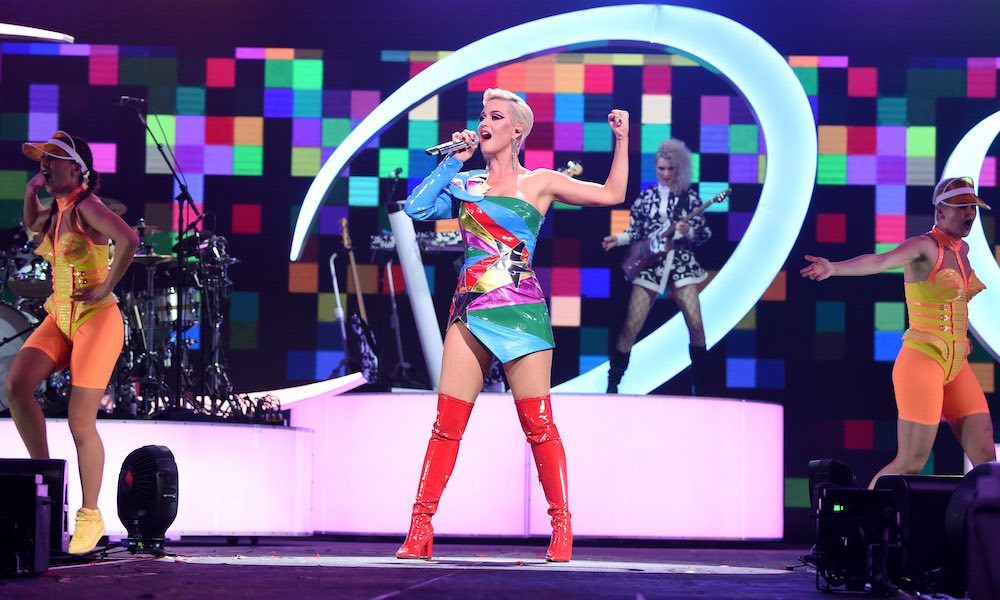 Katy Perry is going to be "Waking Up in Vegas" on a semi-permanent basis, according to Billboard. The Smile star is reportedly planning a Las Vegas residency, where she'll follow in the footsteps of Lady Gaga, Elton John, Britney Spears, and Celine Dion.
The record-breaking artist and American Idol judge is said to be preparing to perform at the strip's newest property, Resorts World, which boasts a 5000-seat theater (a partnership with AEG), and is set to open this summer. While specifics have not yet been announced, Billboard reports that the residency will launch later this year and run through 2022.
Perry will have plenty of hits to pick from when it comes to the set-list. Since 2008, the pop star has released more than two dozen singles, including her massively popular debut, "I Kissed a Girl," "Firework," "California Gurls" ft. Snoop Dogg," "Roar," and "Hot n Cold."
The busy artist released her joyful and reflective sixth studio album, Smile, last August. The LP, which includes such favorites as "Daisies," "Never Really Over," and the jubilant title track, debuted at No.5 on the Billboard 200. Elsewhere, Smile was a Top 5 hit in the UK, Spain, Canada, and Australia, among many other territories.
The new mom has had a non-stop few months. She kicked off the year with a performance on the Celebrating America TV special, which celebrated the inauguration of President Joe Biden and Vice President Kamala Harris. Also in January, Perry announced her partnership with The Pokémon Company International for P25 Music – a massive, yearlong musical campaign celebrating the 25th anniversary of Pokémon.
Earlier this week, it was announced that Perry would be a virtual headliner at the upcoming GLADD Awards. The ceremony, which will also include a performance by Sam Smith, takes place on April 8th via GLAAD's YouTube channel.
Listen to the Best of Katy Perry on Apple Music and Spotify.