Watch The Video For Katy Perry's 'Not The End OF The World' Ft. Zooey Deschanel
The track also features on Perry's latest million-selling album, 'Smile'.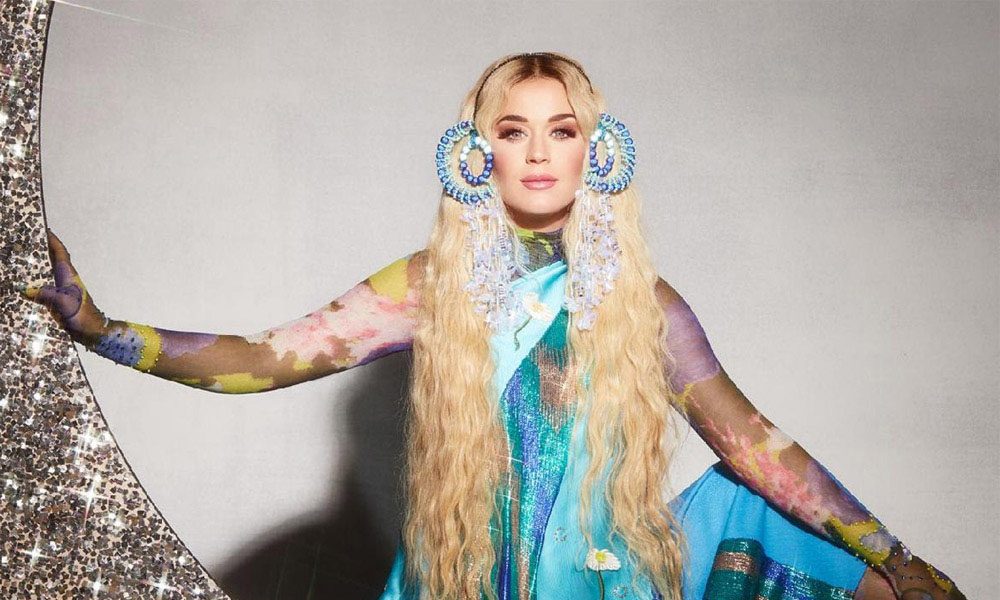 After years of being mistaken for one another by fans, Katy Perry and Zooey Deschanel find that even extra-terrestrials have trouble telling them apart in the official video for "Not The End Of The World," which has premiered today.
While on maternity leave, Perry set the concept in motion, suggesting that the acclaimed actress-musician step in for her. Female directing duo Similar But Different (The Chainsmokers, Liam Payne) rose to the challenge, concocting a tale of mistaken identity with nods to sci-fi films and Perry's "California Gurls" video. Acting on orders to abduct Katy, two aliens accidentally beam up Zooey Deschanel instead. Can Zooey pull off a Katy Perry concert and save Planet Earth from self-destruction? Watch the video below and find out.
Katy Perry - Not the End of the World (Official Music Video)
"Not The End Of The World" is a track from Perry's new album, SMILE, which has sold over 1.25 million adjusted albums, with nearly two billion combined streams to date. Perry performed a medley of "Never Really Over," "Not the End of the World" and "Roar" at the T Mall Double 11 Gala and teamed up with Darius Rucker for a soulful rendition of "Only Love" at the American Music Awards. She also appeared in "The Disney Holiday Singalong," which aired on ABC. View her segment, which features "I'll Be Home for Christmas" and "Cozy Little Christmas."
Katy Perry recently came together with Coca-Cola to reimagine "Resilient" – a song from SMILE. Partnering with critically acclaimed DJ/producer Tiësto and introducing the vocal stylings of rising star Aitana, the remix is an uplifting, inclusive anthem for our times. The accompanying visual – "Resilient" feat. Aitana (Tiësto Remix) – Open To Better Film – reflects the positivity and optimism of the Coca-Cola 'Open' platform.
The Los Angeles Times hailed SMILE as "still quintessentially Perry: buoyant, playful, neon pop" in a recent Sunday Calendar cover story. Rolling Stone said, "Katy Perry gets back to basics" with Smile and, praising the title track, noted, "Over an upbeat, dance-driven groove to match the positive vibes of the lyrics, Perry extols the virtue of perseverance." US Weekly said, "'Only Love' is a stunning, finger-snapping midtempo about moving on from mistakes." USA Today observed, "Perry's newfound joy and contentment come through on much of Smile, which contains some of her catchiest and most carefree songs since 2013's 'Prism.'" RIFF Magazine declared, "Smile is the album that meets the moment of the age we live in. A fitting celebration of strength, pain and individuality under dire circumstances."
Smile is out now and can be bought here.