Kendrick Lamar Will Reveal 'To Pimp A Butterfly' Backstory On 'The Big Hit Show' Podcast
The five-part series will also feature insight from the landmark LP's collaborators, including George Clinton and Rapsody.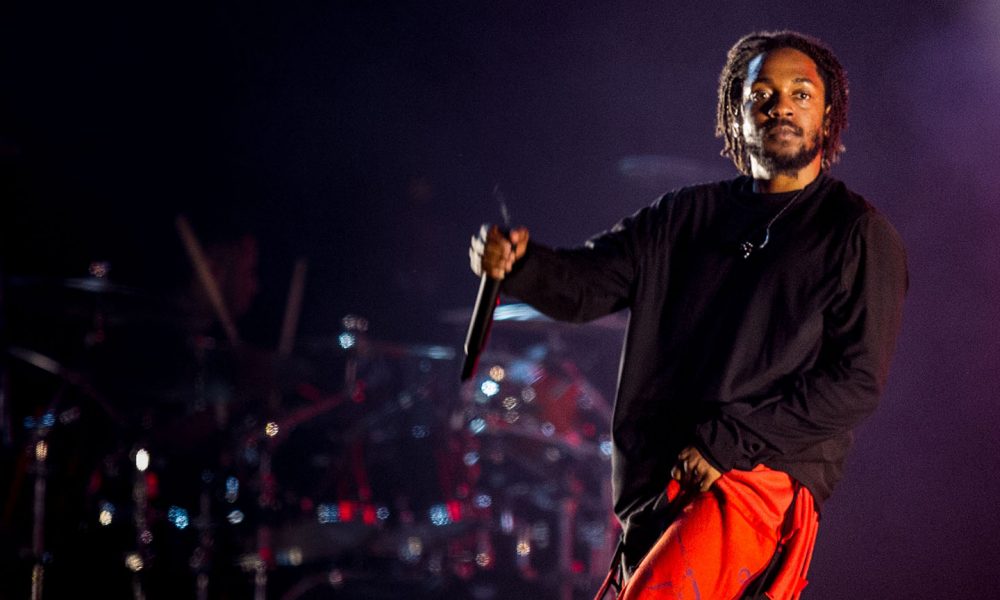 Kendrick Lamar is set to appear on Spotify's The Big Hit Show podcast, during a five-episode series that focuses on the rapper's landmark 2015 album, To Pimp a Butterfly. Hosted by journalist Alex Pappademas, the series kicks off on February 16.
"In season 2 of The Big Hit Show, the best rapper alive tries to figure out what to do next, channeling the pressures of fame and the pain of a generation into a career-defining masterwork," the show's description reads. The first season centered on the Twilight franchise, allowing for different fandoms to discover the show.
A recent teaser on Twitter, meanwhile, revealed that several of Lamar's collaborators would also be interviewed, including George Clinton, who put a psychedelic spin on the album's opening track, "Wesley's Theory," and rapper Rapsody, who appeared on "Complexion (A Zulu Love)."
To Pimp a Butterfly remains a standout title in the hip-hop canon, with its seamless blend of genres – from jazz to spoken word – and its bold commentary on racial injustice. The platinum-selling album peaked at No.1 on the Billboard charts, and went on to earn Lamar a Grammy Award for Best Rap Album in 2016. Years after its release, the album has continued to maintain an impact, sitting at No.19 on Rolling Stone's 500 Greatest Albums of All Time list (2020).
"In hip-hop we have this thing the sophomore jinx," says Lamar in the podcast's trailer. "I took it upon myself to do something that inspires me… Going back into the album it was me explaining my experiences and what emotions it brought up from that experience, and tell them like, 'Yo, it's something bigger than Compton and where we from.'"
Over the weekend, Lamar took part in a highly-anticipated performance at the Super Bowl, alongside such legendary artists as Dr. Dre, Mary J. Blige, Snoop Dogg, 50 Cent, and Eminem. During the set, he performed his broadly acclaimed hit, "Alright," off To Pimp a Butterfly.
In a statement on his website last summer, Lamar also left fans to wonder if a new record is on the way. "While the world around me evolves, I reflect on what matters the most," he wrote. "The life in which my words will land next. As I produce my final TDE album, I feel joy to have been a part of such a cultural imprint after 17 years."