Kendrick Scott Announces 'Corridors,' Shares 'What Day Is It?'
'Corridors' arrives on March 3 via Blue Note Records.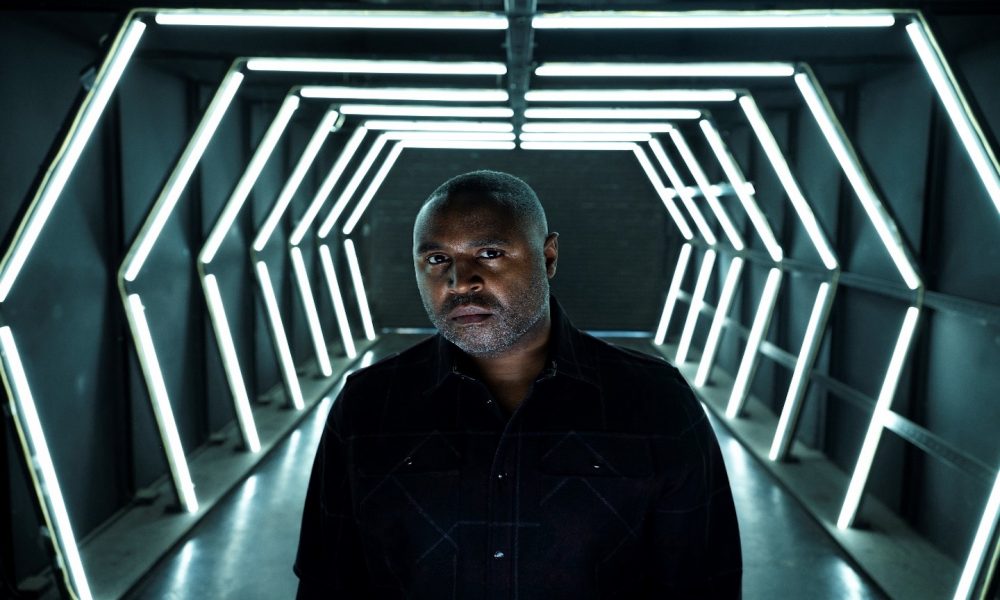 Drummer and composer Kendrick Scott has announced the March 3 release of Corridors, his third album for Blue Note Records, and first compositional treatment for the saxophone, bass, and drums trio.
The follow-up to A Wall Becomes A Bridge, Scott's much-lauded 2019 release with his band Oracle, Corridors unveils an exposed rumination from the Houston-born artist and his acclaimed collaborators: saxophonist Walter Smith III and bassist Reuben Rogers. The lead single "What Day Is It?" is out now and the album is available for pre-order on vinyl, CD, and digital.
Originally commissioned by Rio Sakairi for The Jazz Gallery's 2020 Artist Fellowship Series, Corridors features eight original compositions and one new arrangement of a beloved tune from the Bobby Hutcherson canon ("Isn't This My Sound Around Me?"). Born during the pandemic lockdown, the record focuses on posing outward questions instead of inward contemplation. "I often write about something that I'm going through," says Scott, "but for this record I wanted to zoom out from my perspective and instead, try to deal with everyone's. The pandemic forced everyone to deal with the shadows they had been running from."
Corridors reflects a shared intimacy and spotlights a different aspect of Scott's expression in the pared down trio setting. A conceptual question emerged around loss: "What was taken away from everybody? What did you lose?" For Scott, who serves as album producer, this question became the impetus for assembling the album's instrumentation. To create a truly empathetic musical gesture, he chose to abandon what he loves most: "In my band Oracle, it's pretty much built around the guitar and the piano. I thought what I could do in aural form is take away those two instruments."
"One of my strengths is creating a harmonic space for groups," says Scott, "And the trio afforded me even more space so I too could be freer to interpret all the layers. Reuben navigates the world in such a genuine and loving way and his playing is a reflection of that. He's the glue element — grounding and uplifting. And Walter has this sound that's always been so beautiful and inspiring to me. Of my peers, Walter's always been a guiding light."