Blue Note Records Collective R+R=NOW Release Debut Live Album
The collective is comprised of Robert Glasper, Christian Scott aTunde Adjuah, Terrace Martin, Derrick Hodge, Taylor McFerrin and Justin Tyson.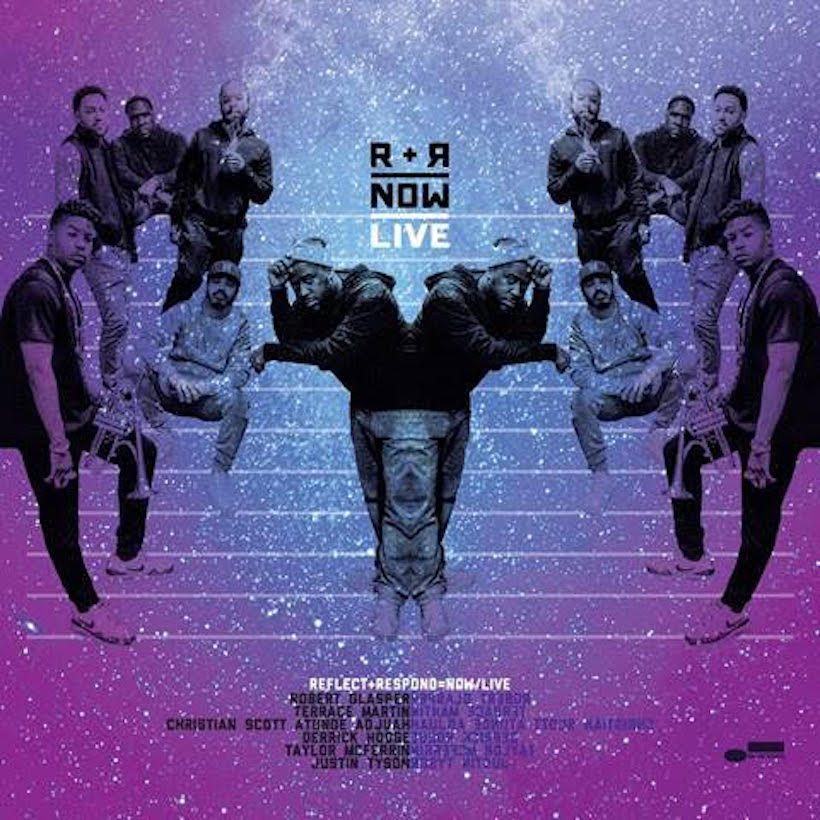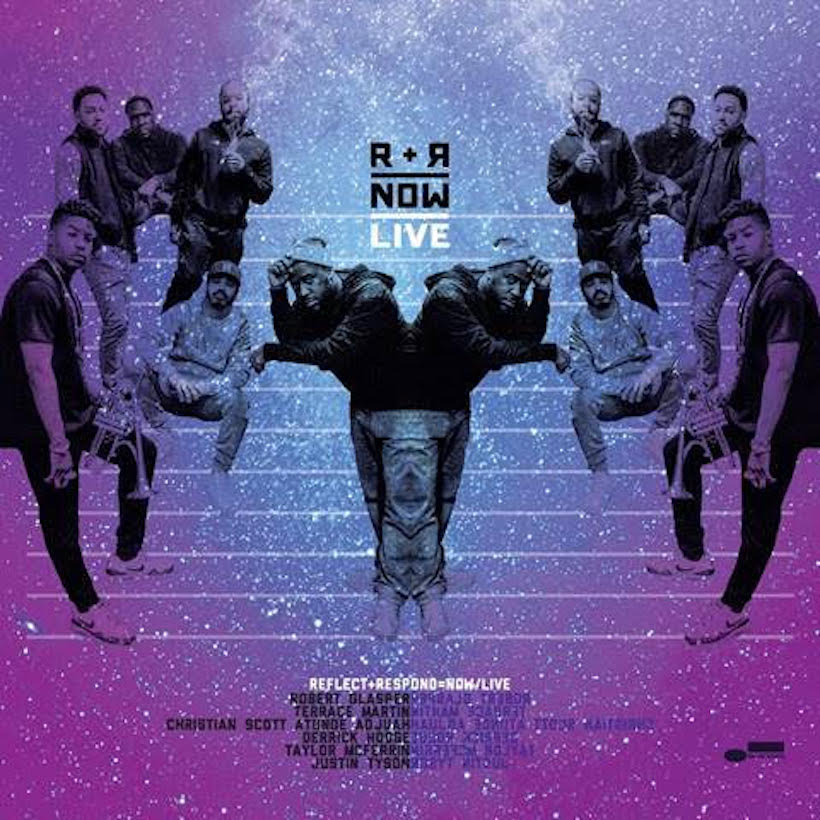 Blue Note Records dream team collective R+R=NOW have released its first-ever live album R+R=NOW Live. Led by Robert Glasper, the collective features trumpeter Christian Scott aTunde Adjuah, saxophonist/vocoderist Terrace Martin, keyboardist and beatbox specialist Taylor McFerrin, bassist Derrick Hodge, and drummer Justin Tyson.
R+R=NOW Live was recorded in October 2018 at New York City's Blue Note Jazz Club during Glasper's month-long residency. The seven-track album features songs from the collective's debut album Collagically Speaking including "Been On My Mind," Resting Warrior" and "Change of Tone." There is also a cover of Kendrick Lamar's "How Much a Dollar Cost."
R+R=NOW on "First Look" with Don Was of Blue Note Records
Speaking of the collective, Glasper said: "R+R stands for 'Reflect' and 'Respond.' When you reflect what's going on in your time and respond to that, you can't not be relevant. So 'R' plus 'R' equals 'NOW'."
"Everyone in this band is a six-foot-tall black guy who didn't come from an affluent background," Adjuah adds. "In order for us all to make it into that room together, we've had to go through some hell, fight for some things, build up a lot of armor, and do a lot ourselves to forge our realities, to become who we are. We're all very aware of that, so anytime we get together, it's a celebration."
Coinciding with the release of R+R=NOW Live, the group appeared on Blue Note President Don Was' conversation series First Look to discuss the making of the album and the stories that inspired the music.
"One little idea got presented, and then it immediately turned into a completely finished masterpiece," McFerrin said of the recording and performance process. "Everyone else just finished each other's ideas."
Glasper spoke to the dynamic of the collective saying: "We all vibe on a level that's even beyond the music, the music is the easy part. We're all so in tune. It's very rare you can get these type of guys together and everyone actually really listens. It's like having five point guards and everybody is used to having the ball. When we get together it's like everyone switches positions, everyone has the ball whenever. It's different every night, all the time."
R+R=NOW Live is available now and can be listened to here.