Kid Cudi Performs As 'SNL' Musical Guest, Honors Kurt Cobain
Cudi paid tribute to Kurt Cobain and Chris Farley during his performance.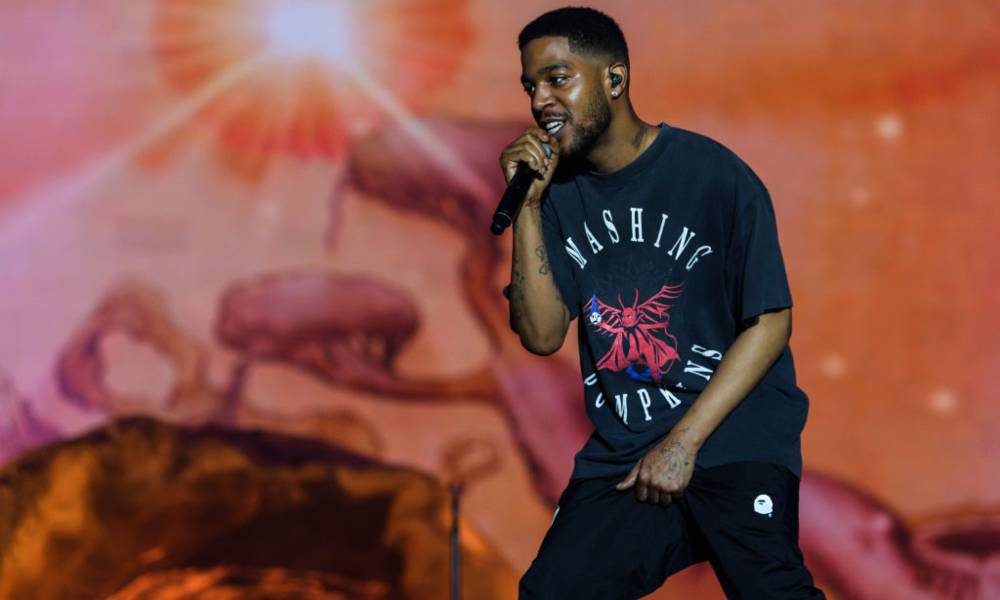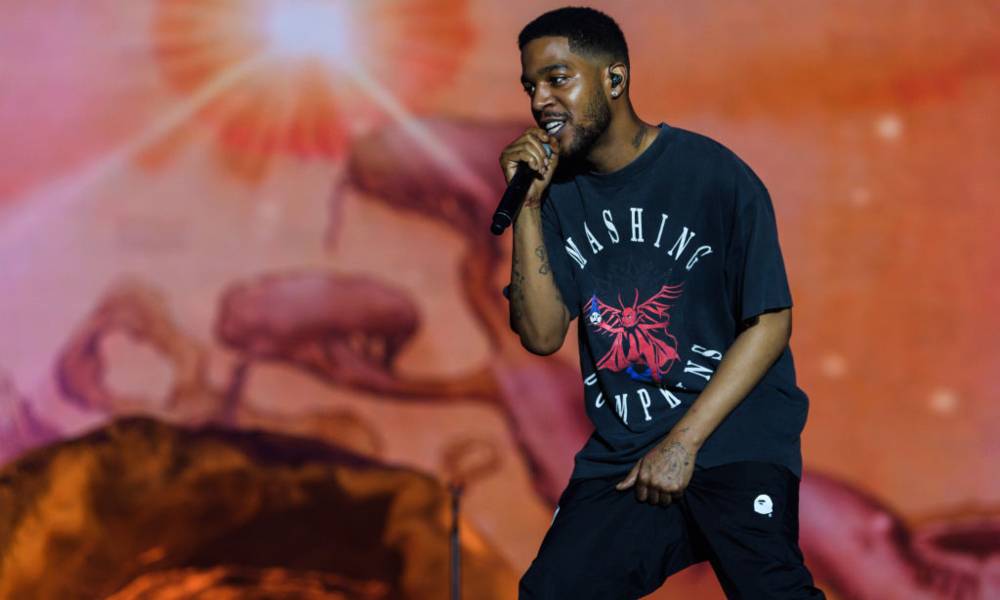 Last night, Kid Cudi used his platform on SNL to pay tribute to both Kurt Cobain and Chris Farley. The rapper turned in sterling performances of "Tequila Shots" and "Sad People," in addition to appearing in a skit on the legendary late-night program.
The MC's touching homage came in the form of his wardrobe choices: During "Tequila Shots," Cudi donned an open green cardigan―like the one worn by Cobain during Nirvana's MTV Unplugged―atop a shirt that had a photo of Farley on it. Cudi has always worn his influences on his sleeve, and during this performance, he took the tributes a step further.
During "Sad People," Cudi appeared onstage in a dress that―as people on social media realized―resembled a similarly floral-pattern shirt Cobain wore. Cudi's musical guest spot came just days after the 28th anniversary of Cobain's April 5th, 1994 death.
The rapper―who has a tattoo dedicated to the Nirvana singer―previously sampled Cobain's Montage of Heck demo "Burn the Rain" on Kids See Ghosts' "Cudi Montage." Cudi's latest album Man on the Moon III: The Chosen arrived in December. Says Consequence of Sound, "With Man on the Moon III: The Chosen, Kid Cudi brings a fitting conclusion to a captivating adventure of a troubled but promising kid who eventually grows into a man. The Man on the Moon trilogy is an ambitious saga, and the final act embodies the frailty and triumphs of the human experience."
On Sunday, Kid Cudi explained his tribute on Twitter, noting that the dress was a Cobain-inspired creation of designer Virgil Abloh that will be part of an upcoming Off White collection:
"Virgil designed the dress for me. I told him I wanted to show love to Kurt w a floral print sundress and this man-made masterpiece. Thank you Virgil Abloh ur a f__kin genius!! Love you man we did it!"
Kid Cudi's Man on the Moon III: The Chosen can be bought here.