The Killers Top US, Australian Charts Album With 'Wonderful Wonderful'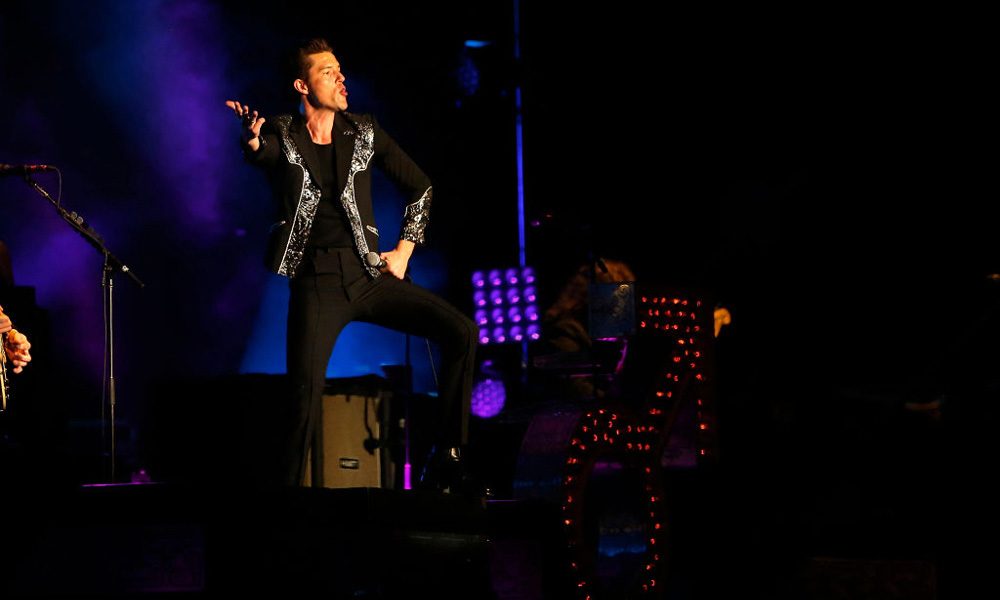 This week, The Killers have topped the albums charts in both the US and Australia with their new album Wonderful Wonderful.
In North America, Brandon Flowers and company's first album in five years sold 111,000 total copies in its debut week, Billboard has revealed. The album's sales were further bolstered by a promotion that paired free copies of Wonderful Wonderful with tickets to the band's upcoming US tour.
The Killers' previous Billboard chart high occurred in 2006 when Sam's Town, the follow-up to their breakthrough 2004 album Hot Fuss, peaked at No 2. The band's previous album, 2012's Battle Born, reached No 3. All five of the Killers' studio albums to date have now peaked in the Top 10 of the Billboard 200.
Ironically, despite its impressive No 1 placing, Wonderful Wonderful actually had lower first week sales than Day & Age, which peaked at Number Six in 2008, selling sold 193,000 copies in its opening week. Sam's Town, in finishing second in 2006, tallied over 300,000 copies its first week.
In Oceania, The Killers also shot to No. 1 on Australia's albums chart with Wonderful Wonderful. This achievement marks the second time The Las Vegas alternative rockers have topped the chart. With Wonderful Wonderful, The Killers continue a streak of five top five albums Down Under dating back to their debut Hot Fuss, which hit the top spot back in February 2005. The band's new album, which also recently topped the UK Top 40, eclipses the No. 2 peak of The Killers' most recent set, Battle Born, which reached No. 2 on the Australian ARIA chart in September 2012.
Wonderful Wonderful is likely to enjoy a further push in Australia this week after the band delivered a well-received performance at the MCG in Melbourne for the AFL Grand Final on Saturday, 30 September.
Explore Our The Killers Artist Page
Format:
UK English