New Book From Kim Gordon Drops Next Week
'No Icon' is described as a 'personally curated scrapbook' from the legendary musician, artist, and author.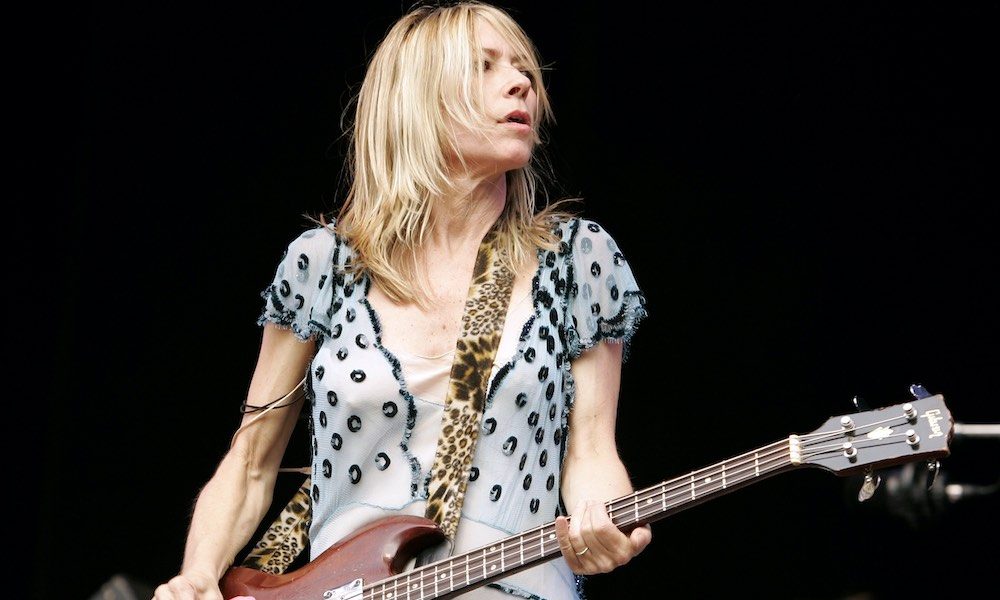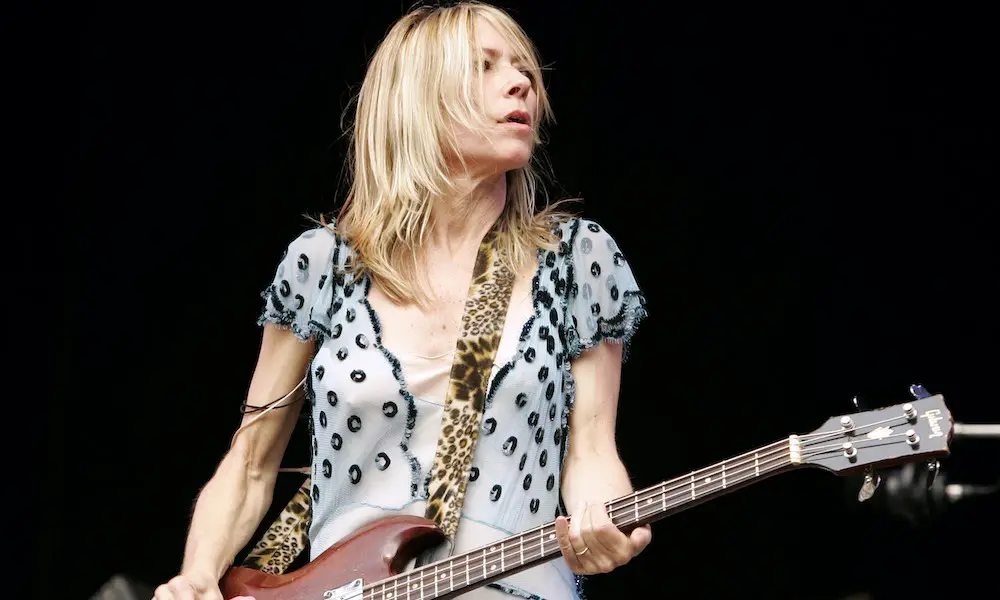 Kim Gordon is readying to publish a new book that will provide fans with a visual jaunt through her life and multifaceted career. Due out next Tuesday, October 13 via Rizzoli, No Icon features a curated scrapbook of previously-unpublished photos, newspaper clippings, lyrics, and more from the Sonic Youth co-founder's personal archives. Sleater-Kinney's Carrie Brownstein provides the book's forward.
According to the book's website, No Icon is described as "an edgy and evocative portrait of Gordon's life, art, and style. Spanning from her childhood on Californian surf beaches in the '60s and '70s to New York's downtown art and music scene in the '80s and '90s where Sonic Youth was born."
Fans will also enjoy pouring over Gordon's past fashion editorials, advertising campaigns, plus selected writings, artworks, and ephemera.
No Icon marks Gordon's third publication and follows her 2015 autobiography, Girl in a Band: A Memoir (Dey Street Books/Harper Collins). The bestselling title was praised by the New York Times for its "careful introspection, detail, and real feeling…She's clear on how the people around served her as artistic inspirations, sparking her ideas and giving her the confidence to express herself."
In an interview with NPR, following Girl in a Band's publication, Gordon shared that the memoir,  "made me look back on my life and figure out how I got to where I am…And it's created perspective and distance for me."
Gordon co-founded Sonic Youth in 1981 and remained a bassist, guitarist, vocalist, and songwriter with the pioneering band until its dissolution in 2011. She has also been involved in a variety of other musical projects, including Body/Head (with experimental guitarist Bill Nace) and alt.rock supergroup Free Kitten.
A prolific talent, Gordon has also been heavily involved in the visual arts – designing her own fashion line and, more recently, exhibiting as sculptor, painter, and designer. Her first solo art show in North America, "Kim Gordon: Lo-Fi Glamour," opened last year at the Andy Warhol Museum in Pittsburgh, PA.
Listen to the Best of Sonic Youth on Apple Music and Spotify.