KISS, Foo Fighters To Headline 2023 Sonic Temple Festival
The four-day Columbus, Ohio event will also feature Tool, Avenged Sevenfold, Rob Zombie, Queens Of The Stone Age and more.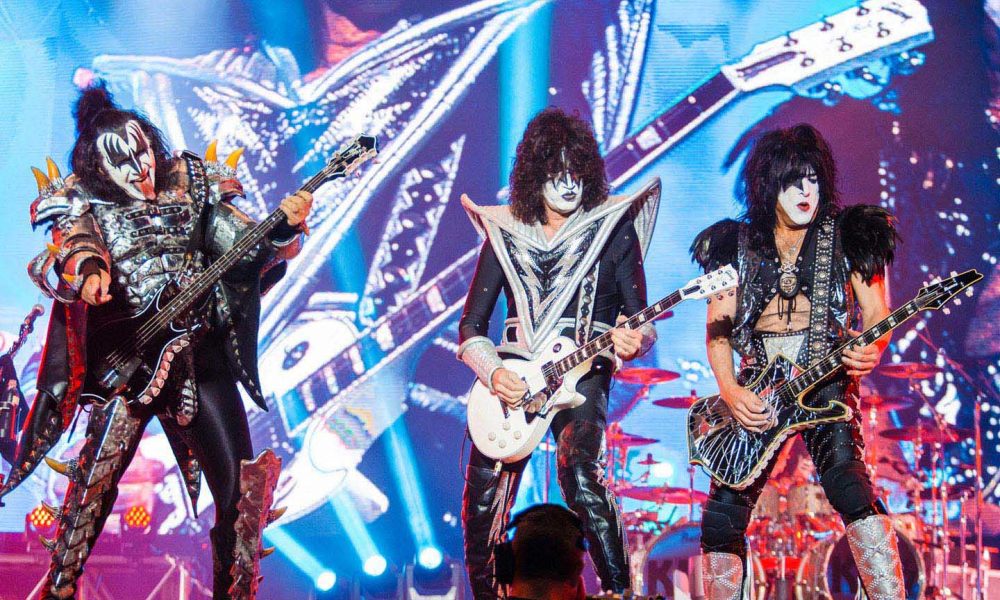 After a three-year hiatus, Sonic Temple Art & Music Festival returns to its home at the heartbeat of rock, the Historic Crew Stadium in Columbus, Ohio, Memorial Day Weekend — May 25-28, 2023 — with a spectacular lineup of rock heavyweights that make Sonic Temple's comeback one of the most anticipated events of the 2023 festival season.
Shop the best of KISS' discography on vinyl and more.
The lineup includes headliners Foo Fighters, Tool, Avenged Sevenfold and KISS, Along With Top Rock Artists Godsmack, Rob Zombie, Queens Of The Stone Age, Deftones, Falling In Reverse, Chevelle, Puscifer, Beartooth, I Prevail, Jawbreaker, Sublime With Rome, Bullet For My Valentine, The Pretty Reckless, Pennywise, Trivium, Black Veil Brides and many more.
Sonic Temple Art & Music Festival is produced by Danny Wimmer Presents and will also feature creative elements designed by acclaimed artist Shepard Fairey. Jose "Metal Ambassador" Mangin will host the event with on-stage appearances and fan meet-and-greets.
Sonic Temple passes go on sale to the general public on Friday, January 13 at noon ET. New passes in 2023 include Stadium VIP and the Columbus Owner's Club (4-day pass). Returning pass options include Field GA, Field VIP and Stadium GA — all available as weekend or single day passes. Visit the event's official website for further information.
"We've always enjoyed playing Historic Crew Stadium in Columbus and are excited to be a part of this year's Sonic Temple," says M. Shadows of Avenged Sevenfold. "It'll be a blast to share the stage with Tool, Foo Fighters and others, we can't wait to see and play for all of our amazing fans again."
"It's great to be coming back to Columbus," adds Danny Wimmer, founder of Danny Wimmer Presents. "Foo Fighters, Tool, Avenged Sevenfold, KISS plus 75 more, it's our biggest lineup ever! There is so much history at Historic Crew Stadium, it truly is the heartbeat of rock for many of us…the excitement surrounding the return of Sonic Temple is unparalleled!"
"We are thrilled that DWP and Sonic Temple are returning to Historic Crew Stadium this year for what will be an enhanced and electric, four-day atmosphere," said Columbus Crew president of business operations Kristin Bernert. "We look forward to opening our doors to fans of the amazing acts in this year's lineup to a place that has long been synonymous with energy and fun in Central Ohio."
Listen to the best of KISS on Apple Music and Spotify.