KISS Release Acoustic Mix Of 'Beth' From 'Destroyer' Deluxe Editions
The new version lends a fresh yet familiar feel to a much-loved part of KISS' unique history.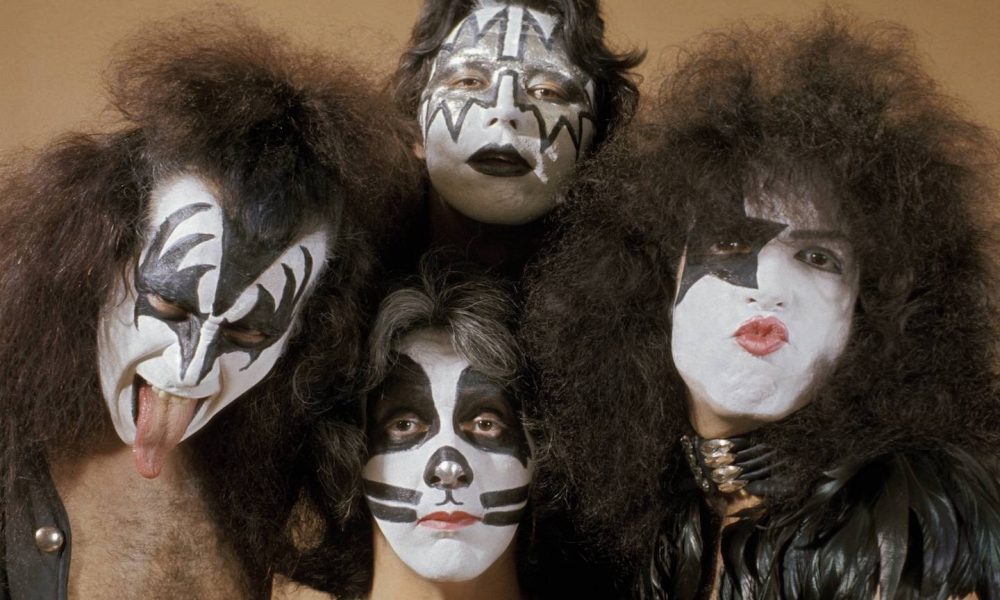 KISS have released "Beth (Acoustic Mix)," the first song from the upcoming Destroyer 45th Deluxe Editions. The original version of the ballad from the Destroyer album was released in 1976 and reached No.7 in a 21-week run the on Billboard Hot 100, the band's highest-ranking US hit single.
For the new acoustic mix of the song, the original acoustic guitar track has been taken from the analog multi-tracks and fully restored and mixed with the original piano, vocal, and synthesizer tracks. The finished effect is a fresh yet familiar feel to a much-loved part of KISS' unique history.
Destroyer, first released in March 1976, stands as one of the definitive albums in the band's canon. It was their first to sell one million copies in its first year and is also KISS' all-time best selling studio album. It was full of songs that became staples of their live shows and favorites of their devoted KISS Army, such as "Detroit Rock City," "Shout It Out Loud," "God Of Thunder," and "Beth" itself.
KISS – Destroyer 45th Deluxe Editions will be released by UME on November 19, in the form of a Super Deluxe 4-CD + Blu-ray Audio box set as well as standard double black vinyl and limited edition yellow and red double colored vinyl editions; a 2-CD set; and digitally.
Destroyer was noted for its production by then-new collaborator Bob Ezrin and the band's ever-widening scope as writers and musicians. It displayed a softer side on songs such as "Do You Love Me?" and the rich orchestration of "Great Expectations" and "Beth." That song's B-side, "Detroit Rock City," was listed on the charts in its own right, while "Shout It Out Loud" and "Flaming Youth" were also Hot 100 singles from the set. Read the full tracklist and more about the array of collectable KISS memorabilia and extras in the deluxe editions.
Pre-order Destroyer, which is released on November 19.