Kiss To Come 'Alive!' At Sea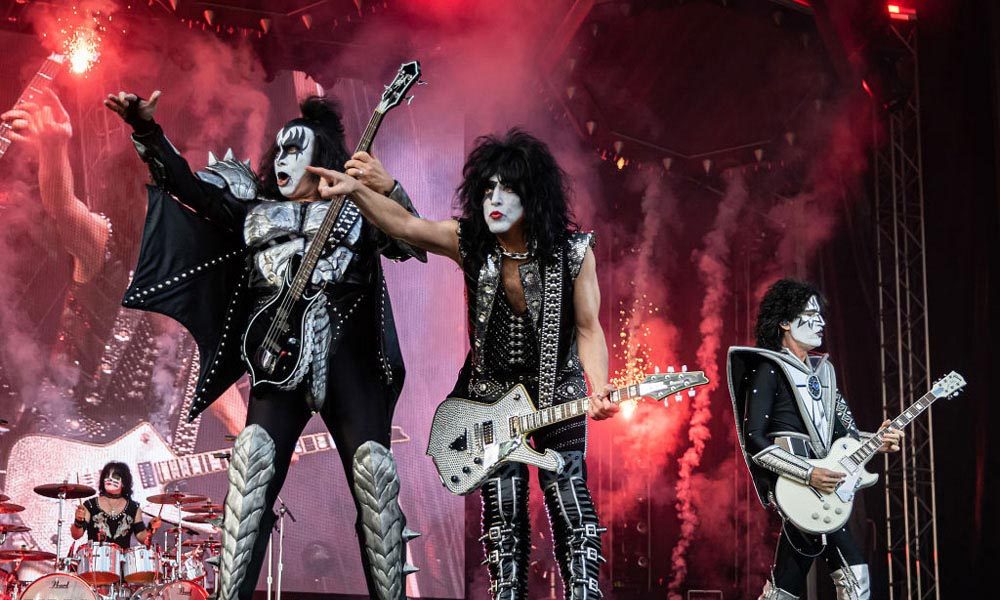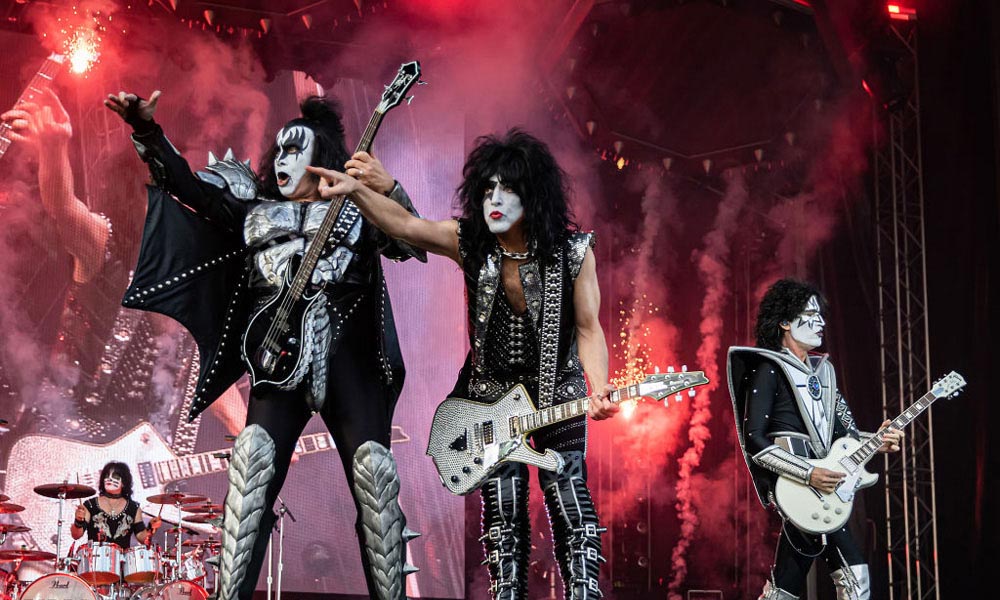 Kiss have announced that they will perform the whole of their live 1975 album 'Alive!' during their fifth cruise trip, Kiss Kruise V, next autumn.
The cruise, on the Norwegian Pearl, will sail from Miami to Jamaica, in a voyage that runs from October 30 to November 3, 2015. After a pre-party on board ship on October 29, the Norwegian Pearl will set sail on the afternoon of the 30th, with a day at sea on the 31st followed by a day in Jamaica on November 1. Following another day at sea on the 2nd, the ship will arrive back in Miami on the 3rd.
A statement on the website for the cruise says: "We're going back to the golden age when KISS rose to prominence, taking the world by storm. What better way to celebrate the rise of these rock legends than to watch Kiss perform the very live album that launched them into greatness 40 years ago?"
"Get ready to rock out to Kiss playing their first gold album 'Alive!' in its entirety. You read it right. Kiss is playing 'Alive!' from front to back during The Kiss Kruise V indoor show."
'Alive!' made the Billboard 200 chart in October 1975 and was the first Kiss album to reach the top ten, peaking at No. 9. It remains easily the longest-running album by the band on the chart, with a 110-week span. It was named at No. 159 in Rolling Stone's 2003 all-time top 500 album list.
The group will be inviting some of their "favourite artists to join them for this adventure at sea," with announcements expected throughout the year. This year's Kiss Kruise IV, which also took place in early November, featured such artists as Pat Travers and Cheap Trick frontman Robin Zander.
A full list of prices, packages and all other information about the cruise is available here.
Format:
UK English