West Hollywood Honors Lady Gaga With Official 'Born This Way Day'
The new holiday, marked on May 23, coincides with the 10 year anniversary of the singer's 2011 album 'Born This Way.'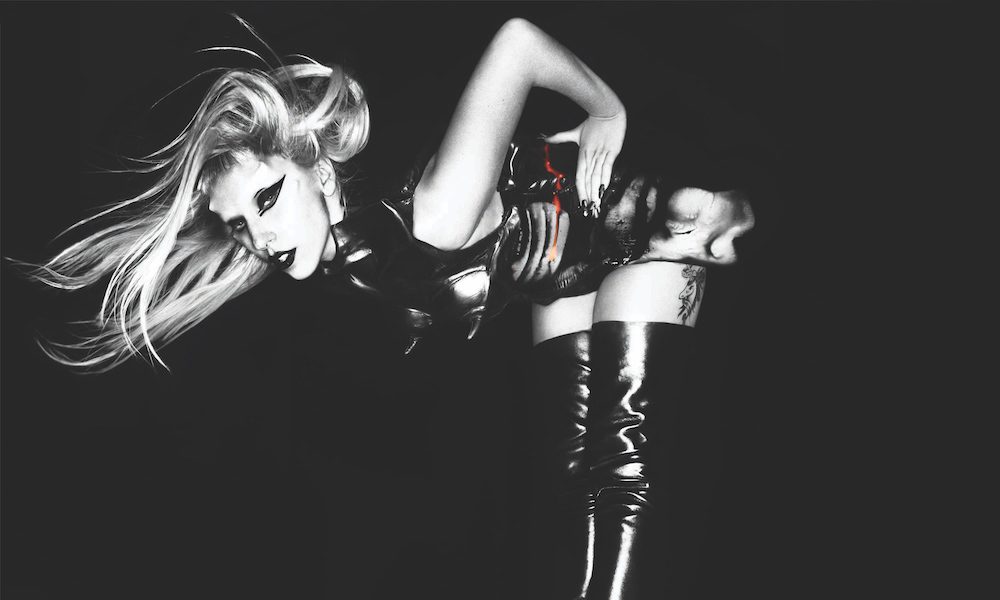 May 23 is officially Born This Way Day in West Hollywood. In honor of the 10 year anniversary of Lady Gaga's 2011 album Born This Way, Mayor Lindsey P. Horvath presented the singer with a key to the city.
"Thank you for this key. I'm sure this will sound cheesy to some people, but you've been the key to my motherf_cking heart for a long time," Gaga said in her acceptance speech. "I promise that I'll always be here for this day."
Coinciding with the in-person ceremony held for the event, a street painting was unveiled on the city's Robertson Boulevard. Spanning a portion of the street, the art features Born This Way painted in colors representing the gay pride flag as well as the trans pride flag in tribute to the LGBTQIA+ community for whom "Born This Way" has long served as an empowering anthem.
Lady Gaga - Born This Way (Official Music Video)
"Born This Way, my song and album, were inspired by Carl Bean, a gay black religious activist who preached, sung, and wrote about being 'Born This Way.' Notably, his early work was in 1975, 11 years before I was born," Gaga explained. "Thank you for decades of relentless love, bravery, and a reason to sing. So we can all feel joy, because we deserve joy. Because we deserve the right to inspire tolerance, acceptance, and freedom for all."
Nearly a full decade separates Born This Way and Gaga's most recent album, 2020's Chromatica. The album, which topped the Billboard 200 last June, featured the singles "Stupid Love," "911" and "Rain on Me" featuring Ariana Grande.
BloodPop, who previously produced a number of track's on Gaga's 2016 album Joanne, is set to release a full Chromatica remix album. While an official release date has not been unveiled, the album is said to include features from rising UK star Bree Runway and Dorian Electra. Rina Sawayama and Charli XCX have also been hinted at as collaborators on the project.
Buy or stream Born This Way.