Lana Del Rey Shares Teaser For 'Chemtrails Over The Country Club' Video
The title track to her anticipated new album drops January 11.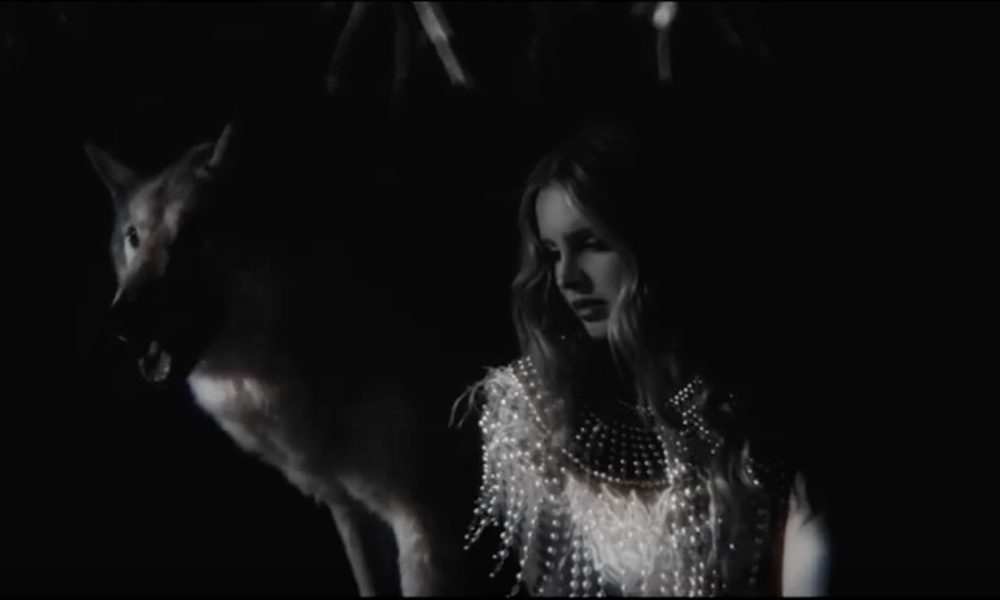 Lana Del Rey has shared an intriguing trailer for her "Chemtrails Over The Country Club" video. The single, which also marks the title track of Del Rey's forthcoming album, will be released on January 11 – the same day that fans can preorder the highly-anticipated LP.
In September, the acclaimed artist shared an update on social media from "Chemtrails'" "very contained" set, tagging the film production duo BRTHR (Alex Lee and Kyle Wightman). The directors have previously helmed inspired visuals for Selena Gomez, The Weeknd, Jessie Ware, and Travis Scott.
Last week, Del Rey appeared on The Tonight Show Starring Jimmy Fallon, where she performed the album's first single, "Let Me Love You Like A Woman."
Chemtrails Over the Country Club marks Del Rey's sixth studio album and the follow-up to 2019's Norman F_king Rockwell!. The Grammy-nominated title, which was co-produced and co-written by Jack Antonoff, was both a critical and commercial success for Del Rey, debuting at No.1 in the UK, and peaking at No.3 on the Billboard 200.
Del Rey's latest release will find the singer-songwriter collaborating with Antonoff once again. In September, the two artists spoke about their forthcoming project in Interview Magazine.
"I've been really stressed about this album," shared Del Rey. "From the top, we knew what Norman was. But with Chemtrails, it was like, 'Is this new folk? Oh, god, are we going country?' Now that it's done I feel really good about it."
The artist added, "I hear Chemtrails and I think…of my stunning girlfriends, who so much of the album is about, and my beautiful siblings. 'Chemtrails' is the title track because it mentions them all and it mentions wanting so much to be normal and realizing that when you have an overactive, eccentric mind, a record like Chemtrails is just what you're going to get."
Listen to the Best of Lana Del Rey on Apple Music and Spotify.