Watch The Video For Lana Del Rey's Version Of Sublime's 'Doin' Time'
The song also features on the singer's new album, 'Norman F_king Rockwell!', which is released tomorrow, 30 August.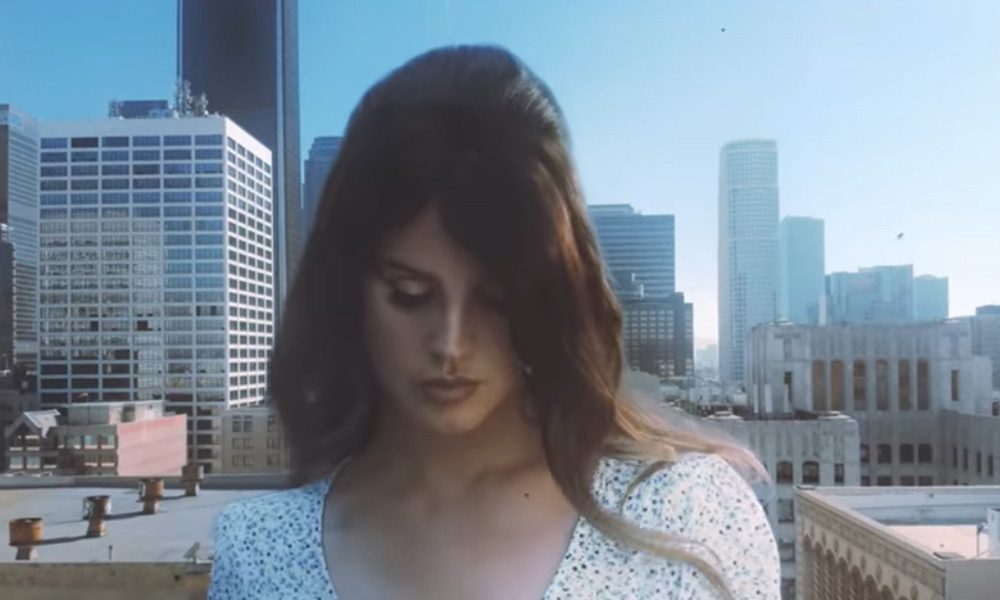 Lana Del Rey has shared the official music video for her dreamy version of Sublime's 'Doin' Time', which was directed by Rich Lee. The song also features on the singer's new album, Norman F_king Rockwell! You can check the video out below.
Lana Del Rey - Doin' Time
Del Rey's highly anticipated album Norman F_king Rockwell! is officially released tomorrow, 30 August 30 with a whirlwind of activity surrounding its release. Last Thursday, the singer debuted 'Fu_k it I love you' and 'The Greatest,' the first two pieces of new music since the album's pre-order launch, alongside a double video for the tracks.  'The Greatest' has also been receiving acclaim from critics across the board—Pitchfork declared the song, "Best New Music," while Jezebel said 'The Greatest' is "one of the best pop songs released this year."
Earlier this summer, Del Rey staged the live debut of 'Doin' Time' during a concert Saturday at Dublin, Ireland's Malahide Castle. Set against an orange sunset backdrop and palm trees, Del Rey swayed as she sultrily crooned the lyrics to 'Doin' Time' while the audience sang along. The performance came a day after the summer solstice, on 21 June, which fell on the singer's 34th birthday.
Del Rey first shared her take on the laidback Sublime track, which will also appear in a new documentary titled Sublime about the history of the band. "Not a day goes by that I don't listen to at least one Sublime song," Del Rey said in a statement. "They epitomized the SoCal vibe and made a genre and sound totally their own."
The alt.pop singer first announced her sixth studio album Norman F__ing Rockwell! back in July. Collaborators include pop-producer extraordinaire, Jack Antonoff, along with Laura Sisk, Rick Nowles and Zach Dawes. Along with announcing the album, Del Rey shared her plans for an expansive US and European tour that kicks off on 21 September at the Jones Beach Theater in New York.
Apart from her album and upcoming tour, Del Rey also recently shared her cover of Donovan's 'Season of the Witch', which will appear on the soundtrack for the film Scary Stories to Tell in the Dark. She also teamed up with fellow pop songstresses Ariana Grande and Miley Cyrus on a new song for the upcoming Charlie's Angels reboot.
Norman F_King Rockwell! is out on 30 August and can be bought here.
Format:
UK English