Le Sserafim Reveals Tracklist For 'Unforgiven'
The album will feature Nile Rodgers,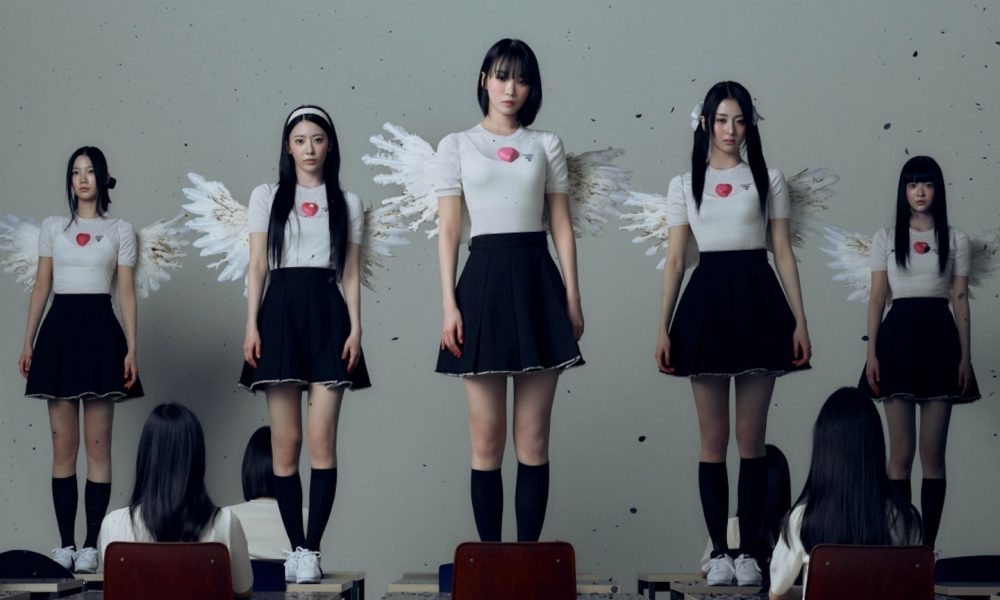 LE SSERAFIM continues to lay out pieces of information regarding its forthcoming debut studio album UNFORGIVEN. The group has shared a tracklist packed with world-renowned featured artists, three different concept photos with stunning visuals, track samplers, and more. The album will arrive on May 1.
According to the tracklist unveiled today, UNFORGIVEN consists of 13 tracks. Along with the tracks from last year's EPs, the album includes seven brand new songs. Guests on the album include Nile Rodgers, Feli Ferraro, Benjmn, and more.
LE SSERAFIM (르세라핌) UNFORGIVEN TRAILER 'Burn the Bridge'
The group confirmed the news earlier this month with the release of a slogan film, which was soundtracked by an enchanting guitar-driven instrumental.
"Do you want to be forgiven?" text in the visuals asked, calling back to the "ANTIFRAGILE" music video. "You don't have to. I'm unforgiven too." In Korean, it added: "Alone we meander, but together we adventure." The video closed with the group's logo burning in flames.
On April 9, LE SSERAFIM shared a trailer for UNFORGIVEN, titled "Burn The Bridge." The video opened on a puddle of red liquid spilled over a white tiled floor. It then cut to scenes of the five members, narrated by them taking turns speaking in English, Korean, and Japanese.
"The darkness drives me into a corner and forces me to choose," LE SSERAFIM said. "Either give up or give in. That I can go forward, but only within the limit. My answer? I wish for what is forbidden to me. A closed door, a door locked shut, another door slightly ajar – I open them all. The path I meant to follow is back there.
"And I say to you, let's go beyond together. To come to that faraway land with me. I'm never going back. We'll burn it all and it will light our way. We don't have to be forgiven. We are unforgiven."
Find more information on LE SSERAFIM's UNFORGIVEN on Weverse.