Elton John, Nile Rodgers Among Nominees For 2023 ARIAS
This year's event takes place at a new location, Theatre Royal Drury Lane in the heart of London's West End, on May 2.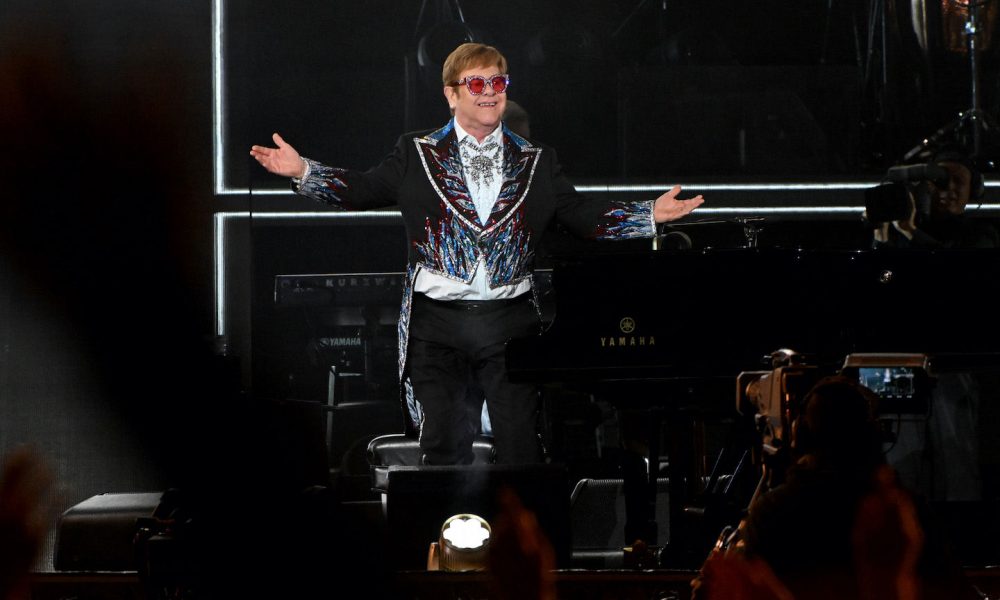 Elton John and Nile Rodgers are among the nominees due to be recognized at the 2023 ARIAS on Tuesday May 2, at the event's new location, Theatre Royal Drury Lane in the heart of London's West End.
Elton John is nominated in the 'Best Specialist Radio Show' category for his popular 'Rocket Hour With Elton John' on Apple Music. Nile Rodgers, meanwhile, is in the running for 'Best Music Special' for his 'Deep Hidden Meaning With Nile Rodgers' program, also on Apple Music Radio.
Shop the best of Elton John's discography on vinyl and more.
BBC Radio 2's Rylan will also return to host this year's awards ceremony alongside a live voiceover from Hits Radio's Fleur East. Tickets for The ARIAS go on sale today, March 31, at the Radio Academy's official website, which also carries a full list of all the nominees.
Celebrating the best in audio and radio, there are 28 awards to be won at the 2023 ARIAS, including four new award categories; Best Community Station of the Year, Best Audiobook or Reading and a split of Best New Radio Show and Best New Podcast. There will also be a one-off 2022 Special Award recognizing audio coverage following the death of Her Majesty The Queen. See below for full list of nominees.
Rylan said, "I'm so excited to be hosting the ARIAS again this year! Radio is a big part of my life and I know from doing my own show, it's a big part of people's lives around the country too. From car rides to listening while doing the dishes at home, radio and podcasts allows you to be a part of people's day and for that reason, I love them. I want to wish a big congratulations to all the nominees today and I look forward to revealing all the winners on May 2."
Listen to the best of Elton John on Apple Music and Spotify.