Lewis Capaldi To Take Extended Break From Touring
Capaldi last performed at Glastonbury on June 24.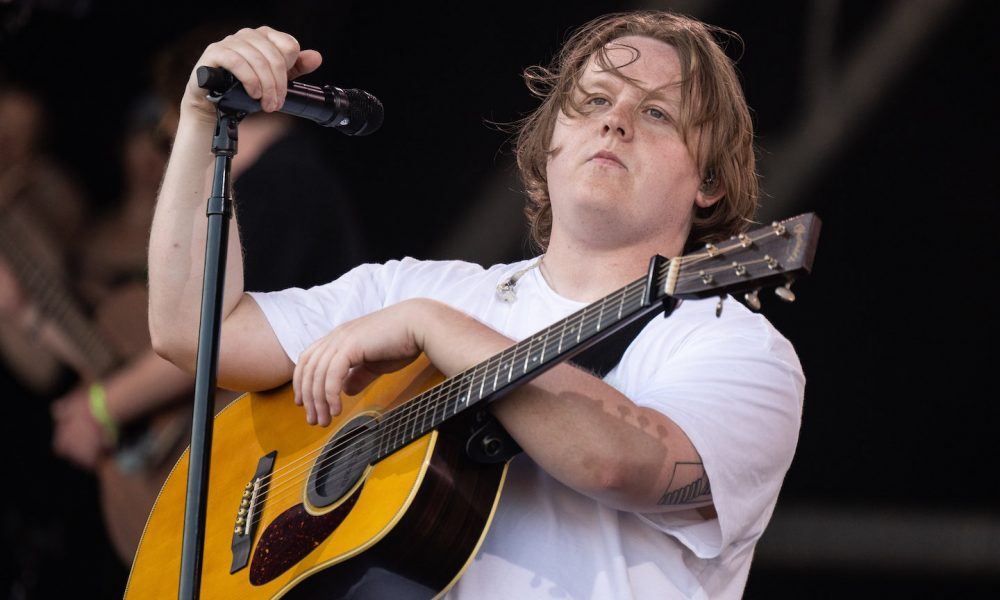 Lewis Capaldi has announced that he's taking a break from touring in an Instagram post on Tuesday, June 27.
"Thank you to Glastonbury for having me, for singing along when I needed it and for all the amazing messages afterwards. It really does mean the world." The announcement came just days after his powerful and triumphant set at the festival.
He continues, "The fact that this probably won't come as a surprise doesn't make it any easier to write, but I'm very sorry to let you know I'm going to be taking a break from touring for the foreseeable future. I used to be able to enjoy every second of shows like this and I'd hoped 3 weeks away would sort me out. But the truth is I'm still learning to adjust to the impact of my Tourette's and on Saturday it became obvious that I need to spend much more time getting my mental and physical health in order so that I can keep doing everything I love for a long time to come.
"I need to feel well to perform at the standard you deserve," he continued. "Playing for you every night is all I've ever dreamed of so this has been the most difficult decision of my life. I'll be back as soon as I possibly can."
Earlier this month, Capaldi canceled shows to prepare for his Glastonbury performance He wrote, "It's been such an incredible time leading into this new album, and seeing all of the support from everyone has been beyond anything I could have ever dreamed of. That said, the last few months have been full on both mentally and physically, I haven't been home properly since Christmas and at this moment I'm struggling to get to grips with it all."
Back at the end of May, Capaldi scored his second consecutive UK No.1 album with his sophomore set Broken By Desire To Be Heavenly Sent. The Official Charts Company confirmed that the new release recorded the biggest opening week for any album this year, with 95,000 chart units, beating Ed Sheeran's 76,000 for Subtract earlier in May.